The reason i came to you is this:On Hel page there is a image from Thor 3 Ragnorak Trailer wich depictes Fire like creatures ( obviously
Fire Demons
) and
Thor chanied
up in chanis in this Fire/Lava like world-wich surley isnt Hel since there is only one Fire realm and world depict in both MCU,Marvel Comics,Disney and Norse Mythology.And that one is ruled by
Surtur
.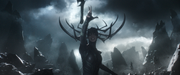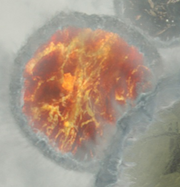 So i think like we saw in Thor 2 Dark World Convergance scenes were we see a Fire like realm that it is Muspheliem and not Helhiem (
Hel
). Now this photo taken from Thor 3 Ragnorak trailer depicts
Hela in
dark and shadowy like world wich is how Helhiem is suposed to look both in Norse Mythology and in Marvel Comics ,so i think we should put this image or other same images to that page Hel.
You or Admins of MCU ( Marvel Cinematic Univeres Wikia ) should probablyy of thinking of fixing that page.
So what do you think ?