Jurassic World: Dominion Dominates Fandom Wikis - The Loop
Play Sound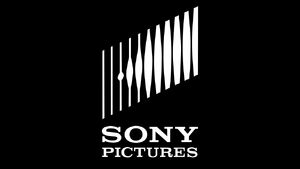 Sony Pictures Studios is a film studio and a subsidiary of Sony based in Culver City, California that owns the film rights to Spider-Man, and co-produces, finances and distributes the Spider-Man films shared with Marvel Studios.
History
In 2008, Sony Pictures distributed Iron Man and The Incredible Hulk in Spain and Japan.[1]
On February 9, 2015, Sony Pictures Studios and Marvel Studios announced that Spider-Man would appear in the Marvel Cinematic Universe, with the character first appearing in Captain America: Civil War and then in Spider-Man: Homecoming which was co-produced by Marvel Studios and Sony Pictures. On July 28, 2017, Sony Pictures was confirmed to continue to own, finance, distribute and have final creative control of the Spider-Man films in the MCU.[2]
On April 11, 2015, Kevin Feige revealed that Marvel had been working to bring Spider-Man into the MCU since at least October 2014, when they announced their full slate of Phase Three films, saying, "Marvel doesn't announce anything officially until it's set in stone. So we went forward with that Plan A in October, with the Plan B being, if [the deal] were to happen with Sony, how it would all shift. We've been thinking about [the Spider-Man film] as long as we've been thinking about Phase Three."[3]
Sony Pictures is also developing its own shared universe independently from Marvel Studios, having started with the release of Venom in October 2018, and has been described by Amy Pascal to exist "in the same world" as Spider-Man: Homecoming.[4] However, it was confirmed in July 2018 that Venom would not be part of the MCU as previously suggested by Pascal, but that it would rather be the first installment in its own shared universe entitled "Sony Pictures Universe of Marvel Characters" (later renamed "Sony's Spider-Man Universe"), which is centered on Spider-Man supporting characters from Marvel Comics that Sony Pictures possesses the rights to.[5]
On August 20, 2019, it was reported that Marvel Studios president Kevin Feige will not produce future Spider-Man films, effectively removing Tom Holland's Spider-Man from the Marvel Cinematic Universe. The dispute stemmed from Disney's demand that future Spider-Man films would be financed on a 50/50 basis with Feige remaining in a consulting producer capacity, while Sony preferred to keep the arrangement under the current terms, which stipulate that Marvel receives about 5% of first-dollar gross and all merchandising revenues. However, it has been noted that the possibility of a new deal is still feasible, but there were no talks about it.[6]
On September 27, 2019, it was announced by Sony and Disney that a new deal had been reached and that Spider-Man: No Way Home was going to be produced again by Marvel Studios and be a part of the Marvel Cinematic Universe, scheduled for release in 2021.[7]
Trivia
Sony Pictures Studios also distributed Spider-Man, Spider-Man 2, Ghost Rider, Spider-Man 3, The Amazing Spider-Man, Ghost Rider: Spirit of Vengeance, The Amazing Spider-Man 2, Venom, Spider-Man: Into the Spider-Verse, Venom: Let There Be Carnage and Morbius and will distribute Kraven the Hunter, Spider-Man: Across the Spider-Verse, Madame Web, Spider-Man: Beyond the Spider-Verse, El Muerto and Venom 3.
Sony Pictures Studios also internationally distributed The Punisher and Punisher: War Zone.
In Sony's Spider-Man Universe film Morbius it is shown that as a result of the Multiversal rift and Doctor Strange's spell, Adrian Toomes was transported to Eddie Brock and Venom's universe.[8][9] However, as of 2022, this has not been addressed by Marvel Studios.
References
External Links