Marvel Studios' Avengers: Infinity War: 10-Year Legacy Featurette
Play Sound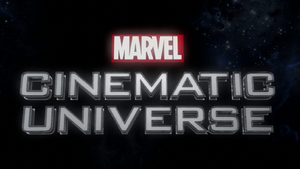 "You think you're the only superhero in the world? Mr. Stark, you've become part of a bigger universe. You just don't know it yet."
The Marvel Cinematic Universe is a media franchise created by Marvel Studios, set primarily in a shared universe designated as the reality Earth-199999 within Marvel's multiverse system, with some installments also set in adjacents or branching realities.
Starting with Iron Man, the franchise is comprised mainly of films independently made by Marvel Studios, that are primarily set within this same universe, much like Marvel has done with their comics.
The franchise includes a series of short films, called Marvel One-Shots, launched with each film's Blu-ray release starting with Thor and finishing with Thor: The Dark World.
Starting with Agents of S.H.I.E.L.D., the franchise expanded into television series, including series premiered on the ABC and Freeform channels, and on the Netflix, Hulu, and Disney+ streaming platforms.
The franchise also includes the news program WHiH Newsfront and the digital series Agents of S.H.I.E.L.D.: Slingshot. Other contents include a series of tie-in Comics and video games, released as promotional material to the films, all set within the same reality. However, some of them, especially video games, do not match the events featured in other products following their release and are classified as non-canonical in this universe.
Movies

Post-Infinity Saga
Undetermined Phase
Undeveloped Movies
Main article: List of Undeveloped Movies
Short Films
Other
Mockumentary
TV Series
ABC Series
Undetermined Phase
TV Specials
Web Series
Behind-the-Scenes Features
Documentaries
Docuseries
Canon
Non-Canon
Video Games
Undeveloped Games
Stories Inspired by the Universe
Trivia
References
External Links
Community content is available under
CC-BY-SA
unless otherwise noted.