A list of trivia related to Luke Cage.
References to the Marvel Cinematic Universe
Movies
One-Shots
Netflix series
References to the Marvel Comics
Characters from the Marvel Comics adapted into the show as main cast:
Other characters derived from the comics:
Luke Cage
Misty Knight
Claire Temple
Shades
In the series, Shades birth name is "Hernan Alvarez". While his comic-book counterpart didn't have any official name revealed, he had a son named Victor Hernan Alvarez from a woman he married before he was sent to Seagate Prison.
Diamondback
The Hammer Industries Power Suit worn by Stryker by the end of Soliloquy of Chaos closely resemble his common outfit in the comics.
While in the comics Diamondback uses a set of explosive knives to kill his adversaries, these are replaced in the series by the Judas Bullets.
Nightshade
Timely Comics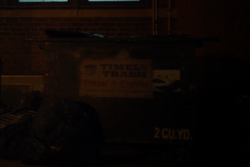 References to Pop Culture
Episodes Titles
Community content is available under
CC-BY-SA
unless otherwise noted.