Hive's Campaign was the attempt of Hive to take control of the entire Earth and rule the Inhumans.
Background
Banished from Earth
Kree Reapers
were on
Earth
and found a
Mayan
hunter who they subjected to an experimental process called
Terrigenesis
. This experiment caused the hunter to evolve into a parasitical entity capable of feasting off living cells, control other
Inhumans
' minds, and reanimate dead bodies into host bodies.
[1]
After assuming the identity of "
Alveus
" or Latin for "
Hive
", the Kree wanted to use this Inhuman's ability for their own uses. However, the Inhuman betrayed his creators and raised an army of other Inhumans against the Kree and flushed them from the Earth.
[2]
Because of these great abilities, Alveus' Inhuman followers grew afraid of his power. Several of his Inhuman and Human followers banished the Inhuman God by sending him through a Kree portal to a distant, barren planet. Alveus' other followers, who still had faith in their leader, founded a secret society with the sole purpose of bringing their leader back so he would conquer the Earth. That secret society would become HYDRA in later years.[2]
Surviving on Maveth
Maveth
,
Hive
had been feasting on the people who were sent through the
Monolith
to Maveth as sacrifices for Hive to control and preserve himself into. This allowed Hive to survive many lifespans. His many victims consisted of Lord
Manzini
, who was a
worshipper of Hive
who was sent when he grabbed the white stone in a lottery held by English lords and nobles in a castle in
Gloucestershire
,
England
in
1839
.
[3]
In
1970
,
Nathaniel Malick
was sent after being tricked and betrayed by his brother,
Gideon Malick
into being selected to being sacrificed to Hive.
[4]
In 2001, NASA sent astronauts Will Daniels, Austin, Brubaker and Taylor to Maveth. Hive killed off the astronauts one by one, causing Daniels to survive and fend for himself, and for the next 14 years, Daniels would indeed survive by occasionally outsmarting Hive.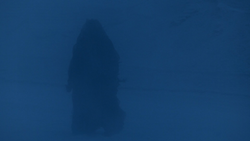 In 2015, S.H.I.E.L.D. agent Jemma Simmons was accidentally transported to Maveth when she tried to seal the Monolith up. She took shelter with Will Daniels for several months, surviving and avoiding Hive & the "No-Fly Zone".[5] When Simmons had just about given up all hopes about ever returning home, she and Daniels spotted the flare Leo Fitz shot through the portal and ran for the exit. Although Simmons escaped and reunited with her friends, Daniels did not survive his encounter with Hive. The Inhuman took possession of Daniels' corpse and used his memories to return to his hideout.[6]
War
To be added
Hive Rebuilds Himself
To be added
To be added
To be added
To be added
To be added
Meeting the HYDRA Leadership
To be added
To be added
To be added
To be added
To be added
To be added
To be added
To be added
To be added
To be added
Aftermath
To be added
References
Community content is available under
CC-BY-SA
unless otherwise noted.