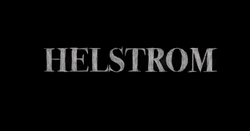 A list of trivia related to Helstrom.
References to the Marvel Cinematic Universe
References to Marvel Comics
Characters from Marvel Comics adapted into the show are Daimon, Ana, and Victoria Helstrom (in the comics, "Hellstrom"), as well as Caretaker, Louise Hastings, Marduk, Kthara, Joshua Crow, Raum, Katherine Reynolds, and Lily (in the comics, "Lilith")

Gabriella Rosetti is a female version of Gabriel the Devil Hunter.
In the comics, Joshua Crow is a religious figure who was a bit of a patsy for demonic forces, and Trevor Roberts teased that without giving anything away, he thinks fans will feel satisfied that the main thematic elements of the comics are ALL over the series, but they have to expect that there's going to be some twists and turns along the way. He does warn though that it's rare that all of the source material makes it to the screen without a few tweaks here and there for the story or merging arcs of a few characters.[2]
Other Trivia
References
Community content is available under
CC-BY-SA
unless otherwise noted.