Creel vs Murdock was a boxing match between Carl "Crusher" Creel and Battlin' Jack Murdock.
Background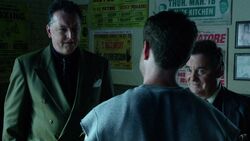 Roscoe Sweeney organized a boxing match between Jack Murdock and Carl Creel. Sweeney and Sammy Silke told him that he would have to lose the fight in the fifth round as they were making bets against him. Although he was initially against the idea, Murdock reluctantly agreed to throw the fight, seeing the benefits the money being offered would bring to him and his son.
However, Murdock wanted to win to impress Matt even if it will be his last match. A few hours before the fight, Murdock called his friend Ed and told him to put all his bets on him to win the upcoming fight and then transfer the money at Matt Murdock's name.[1]
Creel vs Murdock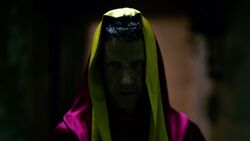 The day of the fight, Jack Murdock prepared to step out into the ring, wearing his new boxing uniform. As he made the walkout into the ring to face his final opponent, Murdock pumped himself up by pounding his fists together as he considered everything he was fighting for, not just his reputation, but his son's respect and future well-being. Once in the ring, Murdock fought Carl Creel and won in a brief but brutal match.[1]
Aftermath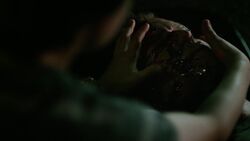 With the fight over, Jack Murdock attempted to run away. However, he was murdered by a pair of hitmen sent by Roscoe Sweeney. His body was later found by NYPD and Matt who became heartbroken at the loss of his father.[1] Matt was moved to Saint Agnes Orphanage, under the care of Maggie Grace, and then was visited by Stick who decided to train him.[1]
Many years later, Carl Creel became the subject of an experiment organized by Wolfgang von Strucker, as a part of Project Destroyer of Worlds. Following the successful experiment conducted by HYDRA, Creel attained the ability to absorb any element and turn his skin into that same material, gaining a high victory status by using his talent to hide steel-skinned fists underneath his boxing gloves.[2][3][4]
References
Community content is available under
CC-BY-SA
unless otherwise noted.