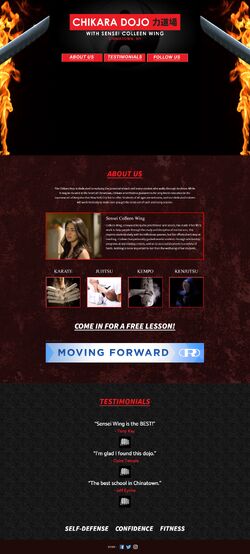 The Chikara Dojo is a promotional website created for the promotion of the first season of Iron Fist. It was released on March 23, 2017. This in-universe website is a introduction page for the Chikara Dojo. The website also contains a promotional video to learn Kenjutsu at the Dojo.
The webpage includes an advertisement by Rand Enterprises, which is redirected to a Linkedin page for Ward Meachum.
Learn Kenjutsu - The Wing Way!
In this video, Chikara Dojo offers training in Kenjutsu in New York City.
Characters
Locations
External Links
Community content is available under
CC-BY-SA
unless otherwise noted.