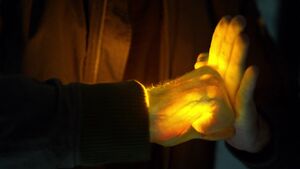 "Chi is the breath of life. It is what powers the Iron Fist."
Chi is a mystical form of life energy that is embodied in every life form. Some organizations with mystical knowledge and ability, like the Order of the Crane Mother and the Hand, have learned how to channel chi to generate and used it for both therapeutic and martial art uses. As a weapon, chi is capable of generating an "internal force" that removes the need for charging momentum.[1]
History
To be added
Chi Manipulation
"It's a... it's a unique force... used to protect K'un-Lun. It's passed down from generation to generation... and it's given to one student from the monastery to wield."
References
External Links
Community content is available under
CC-BY-SA
unless otherwise noted.