Wiki Targeted (Entertainment)
Play Sound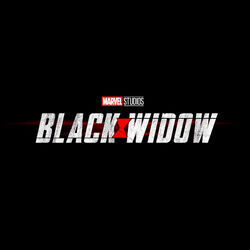 A list of trivia related to Black Widow.
References to Marvel Comics
References to the Marvel Cinematic Universe
Unorganized Trivia
Black Widow is the third film to be set as a prequel (the first being Captain America: The First Avenger and the second Captain Marvel).
This is the first female-led solo film to open a Phase (4) in the Marvel Cinematic Universe.
This is the first solo film centered around a character who is deceased in the current MCU timeline.
This will be the second female led superhero film from Marvel Cinematic Universe after Captain Marvel.
The film will be released on July 9, 2021, making the longest gap between two films since The Incredible Hulk and Iron Man 2, as Spider-Man: Far From Home was released on July 2, 2019, making a gap of approximately 24 months between Black Widow and Far From Home.

It also marks the longest gap between the last film of an MCU phase and the first film in another phase.

On October 7, 2020, it was revealed that Disney and McDonald's have teamed up to offer a new collection of Marvel Studio toys as part of the McDonald Happy Meals.The line up will feature the likes of Falcon, Winter Soldier, Scarlet Witch, Vision, Groot, Hulkbuster, Wasp, Hulk and the Black Widow herself.[10]
On October 18, 2020, Dan Loeb, the hedge fund manager for Third Point, suggested having high-profile releases on Disney+ instead.[11]

His argument laid in Disney+ needing to attract more subscribers with more content, otherwise they would always be in Netflix's shadow.[11]
Loeb placed a $1 billion stake in the company. Thus, he believes that the only way to keep the story going is to release Black Widow on the streaming site instead.[11]

On November 5, 2020, several new images from the recently released book, Marvel's Black Widow: The Official Movie Special appeared online and gave a glimpse actor O-T Fagbenle's somewhat mysterious character Rick Mason. [12]

This was further expanded when O-T Fagbenle himself said on Black Widow: The Official Movie Special Book that "Mason is a finder for people who aren't so affiliated with armies, like people who are part of the underworld. He can find anything you need as well. He's had a relationship doing that work for the Black Widow, and they have a bit of a vibe going on. There's a sense that there's more to their relationship than it being purely work-related, so that's always in the mix".[3]

On November 9, 2020, Epic Games teased that the next Marvel skin that would be available for free in the subsequent Marvel Knockout Series cup would be the Snowsuit Black Widow skin.[13]
On November 16,2020, Ray Winstone shared some insight into the man in charge of the Red Room as well as his ties to David Harbour's Red Guardian. [14]

Winstone started off by saying in the Black Widow: The Official Movie Special Bookthat Dreykov is "a guy who came out of old Russia after the breakdown of communism. He really wanted to change something and wanted to protect his nation."
He elaborated further by saying how he thinks that Dreykov likely "was a man who started off with great intentions, but like most great men who are put into a situation, the greed and the power takes over. The Black Widow program is his. The Widows are part of his team. They're his ninjas."[14]
As for what connection he has with Russia's version of Captain America, Winstone explains that "The Red Guardian was created as a Captain America, but a Russian version. He's a big powerful dude, who certainly started off believing in Russia. So, if America is making a bomb, then Russia has got to make a bigger bomb. Well, you have Captain America, who is s quite a good-looking guy. And he has got all the gear."[14]

On December 15,2020, news began to circulate that Marvel Studios is beginning to explore new talent deals to provide flexibility in case the pandemic or other factors lead the studio to bypass theaters and take the films straight to Disney+. This would mean that under the new contract language, key above-the-line talent like actors, writers, directors and producers will receive adjusted compensation depending on whether the film opens in theaters or debuts on the Disney+ streaming service.[15]
On December 23, 2020 it was revealed through a release on Weibo, Marvel Studios president Kevin Feige announced that a Marvel-themed musical that will premiere on Bilibili (a Chinese video-sharing website) on December 31,2020 to celebrate the new year and what the MCU has in store for Phase 4.[16]
On December 27,2021, Patty Jenkins who has directed Wonder Woman and Wonder Woman 1984 for the DCEU respectively, revealed via social media that she'd relish the chance to helm more superhero movies in the coming years. When asked which franchise she'd choose if she had the choice, Patty said on Twitter: "Thank you for the question. Probably Superman, Spiderman or Black Widow! So much potential with all of them..."[17]
On January 3, 2021, Milla Jovovich gushed about her daughter, who was cast as a young Natasha, and made everyone cry on set while filming Black Widow. Jovovich went onto say that, "We call her Baby Widow. She's such a fan of the Marvel movies and you know, Ever is just such an incredible talent. She's just a real natural and it was so wonderful to watch her on set...I mean, literally, she had everybody crying during one of her scenes! She's amazing. I think people are going to be really, really impressed when they see the movie next year."[18]
On January 18, 2021, Kevin Feige would go on to acknowledge the unexpected similarities between The Blip and the COVID-19 pandemic, before reiterating that he wants any future references to Thanos' attack to "have more meaning behind it". As a result, Phase Four, will instead be focused on setting up new stories rather than looking back to past events.[19]
On February 24, 2021, Disney President of Marketing Asad Ayaz discussed the promotional plan for Black Widow after the film's prolonged delay. When it was pointed out that Disney hasn't restarted the promotion for the movie ever since the shift in schedule, Ayaz shared that the last thing that they want to do in this situation is to overmarket the marketing campaign for the MCU prequel. However, Ayaz did reveal that his team will be introducing original materials when the marketing for Black Widow restarts as it gears up for its theatrical debut in May 2021. It was also unveiled that Disney will be taking a fresh approach in terms of selling the movie to viewers. [20]
On February 25, 2021, Tom Holland revealed that Marvel still hasn't let him see the Black Widow film and it isn't for a lack of trying on his part.He mentioned how he has asked to view the film, bothering Marvel in recent weeks in the hopes they'll set up a screening. But Marvel has yet to do so and Holland finishes by calling out to Marvel in the hopes that, if they're listening, they'll finally let him see the film.[21]
On February 26, 2021, makeup artist Deborah La Mia Denaver shared a behind-the-scenes look of the actress in the midst of an action sequence.[22]
On March 1, 2021, in a new post from the Hasbro Pulse Facebook page confirmed two new Marvel Legends action figures going into production. These figures are for David Harbour's Red Guardian and Rachel Weisz's Melina Vostokoff from Marvel Studios' Black Widow.[23]
On March 2, 2021, it has been reported that Black Widow is aiming for an April 30, 2021 release date in China.[24]
On March 5, 2021, Black Widow makeup artist Deborah Lamia Denaver posted a new photo of Scarlet Johansson behind the scenes of the standalone film on her Instagram page. In it, Johansson seems to be getting touch-ups in between takes, fully decked out in the new black suit she will don.[25]
On March 9, 2021, Florence Pugh released two behind the scenes stills of her with Scarlett in their costumes for the Black Widow film.[26]

Also on this day, it was reported at Disney's annual shareholder meeting by CEO Bob Chapek continued to underscore that the release date for Marvel's long-awaited feature Black Widow is May 7 will stick and that will be seen in theaters. Chapek made the same confirmation back on Feb. 11 during the studio's fiscal Q1 earnings call.[27]

On March 13, 2021 that Marvel Studios Assembled, will also be used that this documentary type series will be utilized for a behind-the-scenes look at Marvel Studios' first film of Phase 4, Black Widow, specifically mentioning the film's star Scarlett Johansson.[28]
On March 14, 2021, some never before seen behind the scene images for the film were revealed via Twitter.[29]
On March 19,2021, several Black Widow-themed designs have been featured on boards around the Avengers Campus section of Disneyland's California Adventure.One features the logo of the upcoming movie on top of a metallic background, while another reads "Red Guardian" and features the character's symbol.[30]
On March 23, 2021, it was revealed that because the end of the UK lockdown is currently scheduled to allow cinemas to reopen on May 17, some studio releases in May and June will now premiere over the summer. One such example was the announcement that Black Widow will move back to July and will be available simultaneously in cinemas and on Disney Plus[31]
On April 3,2021, it began to be reported that allegedly,Cinema owners oppose Walt Disney studio's decision to release Marvel films at the movies and on the streaming service simultaneously.[32]
On April 5, 2021, it was revealed that the latest trailer for the film scored more than 70 million viewers in its first 24 hours, surpassing the second trailer by a substantial margin, of more than 13 million views. In addition, the previous spot for the superhero pic earned 57 million views in its first day.[33]
On April 7, 2021, it was announced the Black Widow will be released simultaneously in Australian theatres and on Disney+ with Premier Access on July 9th, 2021 (just like in the USA).[34]
On April 8, 2021, The film is rated PG-13 "for intense sequences of violence/action, some language and thematic material".[35]
As of April 10, 2021, Disney+ has officially added the Premier Access preview page for the Black Widow film to its service in anticipation of its release on July 9, 2021.[36]
On April 11, 2021, new merchandise in the form of a new Loungefly Black Widow backpack and two Taskmaster T-shirts have arrived at Disneyland Resort in advance of the film's premiere.[37]
On April 25, 2021, it was revealed that the film is officially rated PG-13.[38]
On April 29, 2021, O-T Fagbenle praised his co-star, Florence Pugh's performance in the film.[39]
On April 30, 2021, The official Instagram page for the film posted a video promoting Marvel Studios' Black Widow featuring Rachel Weisz who is playing the character of Melina Vostokoff. The video includes Russian subtitles, which presumably means this is from one of Marvel's social media accounts promoting the film in Russia.[40]
On May 3, 2021, Marvel debuted new footage from Black Widow teasing Natasha Romanoff's unfinished business in her solo film.[41][42]
On May 4, 2021, a new promotional image featuring Taskmaster and Black Widow was released to the public.[43]
On May 13, 2021, it was revealed that in spite of the many delays in the film, Black Widow's director Cate Shortland mentioned how it's been more than a year since the movie was fully finished, and that it has remained untouched since.[44]
On May 24, 2021, Disney CEO Bob Chapek said the company made "the right call" by planning to release Black Widow in theaters the summer of 2021 at the same time it hits Disney+ as a Premier Access title.[45]
On May 28, 2021 in an interview with Total Film Scarlett Johansson herself said in this interview that "Our goal was for [fans] to feel satisfied with this story; that they could maybe have some resolution, I think, with this character's death, in a way. It felt like people wanted that."[46]

Also on this day O.T. Fagbenle hinted that his character in 'Black Widow' is similar to that of M in the 'James Bond' films.[47]

On June 7, 2021, a promotional poster for IMAX theater was revealed, along with the information that for those that choosing to see the film in IMAX theaters, IMAX audiences will get to see over 20 minutes of footage in the expanded aspect ratio that the company is known for.[48]
As of June 11, 2021, pre-sale tickets became available on Fandango for the Black Widow film.[49]

Also on this day,Taskmaster trended online after the Black Widow villain got their own emoji on Twitter.[50]

On June 12, 2021, it was revealed that Marvel's Black Widow will become available to all Disney+ subscribers on October 6, 2021. This will come three months after its theatrical release, and it's available on Disney+ starting July 9, 2021 with Premiere Access for those who pay the $29.99 price tag.[51]
References
Community content is available under
CC-BY-SA
unless otherwise noted.