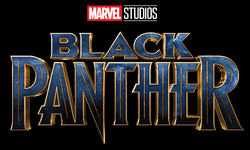 A list of trivia related to the movie Black Panther.
References to Marvel Comics
Characters from the comics adapted from the movie in the main cast are Erik Killmonger, Nakia, Okoye, Shuri, Ramonda, Zuri, M'Baku, and W'Kabi.
The movie also features locations such as Birnin Zana, Jabari Village, Warrior Falls, and Djalia, from the Black Panther comic books.
One of the lines that T'Challa utters to Klaue "every breath you take is mercy from me" was used in New Avengers #22
T'Challla facing a rhinoceros was taken from Jungle Action #9
Killmonger becoming a version of the Black Panther, has precedence in Marvel comics history.
Inspirations and Themes
Deleted Content
Ryan Coogler and Joe Robert Cole considered the possibility of introducing Eli Bradley / Patriot in the film, but they ultimately dropped the idea in favor of focusing on Wakandan characters more.[2]
Ryan Coogler wished to add Spider-Man villain Kraven the Hunter to the movie, though due to legal issues regarding the deal with Sony, he couldn't feature him.
Unorganized Trivia
Black Panther was the first of the Marvel characters whose movie rights reverted back to Marvel, having been previously owned by Artisan Entertainment, Columbia Pictures, and 20th Century Fox. Marvel Studios got the rights back in 2005.

The character almost had a film in the 90's starring Wesley Snipes.

Black Panther is stated to be "very honest and gritty" film by Michael B. Jordan (the actor who portrays Erik Killmonger) unlike other MCU films.[3]
Black Panther is the first MCU film since Captain America: Civil War to include a prologue scene ahead of any studio logos, though Spider-Man: Homecoming included one between the Sony logos and the Marvel Studios logo.
The post-credits caption promises "Black Panther will return in Avengers: Infinity War".
Black Panther is one of the only two MCU films not featuring Iron Man (along with Captain Marvel) that grossed $1 billion and $900 million worldwide.
Black Panther was credited with helping to save the life of Xavier Cunningham, an eleven-year old boy who was impaled on a barbecue skewer following a fall from his treehouse; Xavier stated he knew not to remove the skewer as he remembered that Erik Killmonger died only after removing the spear he'd been stabbed with.[4]
References
Community content is available under
CC-BY-SA
unless otherwise noted.