We're Getting Mutants in the MCU - The Loop
Play Sound
"Before creation itself, there were six singularities. Then the universe exploded into existence, and the remnants of this system were forged into concentrated ingots... Infinity Stones."
This is a timeline of events that occurred before the 20th century.
Before c. 13,800,000,000 B.C.
The Celestials come into existence.[1]
The Dark Elf species originates in the Ginnungagap, the vast, primordial darkness that existed prior to the creation of the manifest universe, where they reigned absolute and unchallenged.[2]
c. 13,800,000,000 B.C.
c. 4,540,000,000 B.C.
c. 80,000,000 B.C.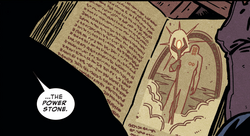 The Celestials use the Power Stone to impose judgment upon enemy civilizations. Over time, the Cosmic Beings are overwhelmed by the Stone's power and attempt to dispose of it by encasing it in an Orb and storing it away in the Temple Vault on Morag.[4][8]
The Celestial Ego is born. After gaining self-consciousness, Ego creates layers of matter around himself, eventually forming a new planet over millions of years. Ego also creates a humanoid avatar and explores the universe in an attempt to find life besides himself, but feels disappointed in what he finds. Eventually, he begins planting seeds on many of these worlds, with the intent of one day using them to absorb all life until only he remains.[8][9]
c. 65,000,000 B.C.
c. 2,500,000 B.C.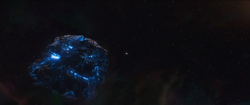 c. 30,100 B.C.
c. 28,000 B.C.
c. 10,000 B.C.
The five tribes of Wakanda live in constant war with each other until, one day, a warrior shaman named Bashenga receives a vision from the panther goddess Bast, who leads him to the Heart-Shaped Herb. Bashenga ingests the plant and it grants him superhuman strength, speed, and instincts. He becomes king and the first Black Panther, the protector of Wakanda. While four of the tribes agree to live under Bashenga's reign, the Jabari Tribe instead choose to isolate themselves in the mountains.[13][19]
c. 9000 B.C.
7353 B.C.
c. 5700 B.C.
5244 B.C.
5000 B.C.
Ten Eternals, named Ajak, Sersi, Kingo, Ikaris, Thena, Gilgamesh, Sprite, Makkari, Phastos and Druig wake up on their starship, the Domo. Arishem the Judge sends them to Earth with the goal of stopping the Deviants and protecting humanity's growth, in order to bring upon Tiamut the Communicator's Emergence.[1]
The Eternals, a species genetically engineered by the Celestials, begin inhabiting Earth amongst the human populace.[1]
c. 3500 B.C.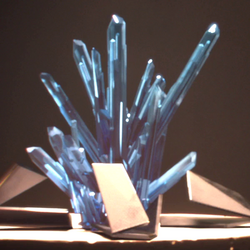 In order to raise their chances in the war against their enemies, a rogue Kree faction visits numerous planets, genetically altering a number of sentient life forms in order to create biological weapons. One of the planets visited is Earth, and the Kree's experiments give rise to an unique caste of genetically altered Humans. When these humans are deemed ready for war, the Kree expose them to Terrigen Mist, which activates their special genetic ability of Terrigenesis; a process which imbues the human with a power unique to them. They construct the Diviners, containment devices built to hold Terrigen Crystals.[29] The Diviners will only open if one of these genetically altered humans brings them to a cityscape built beneath the planet's surface, releasing the mist so as to "divine" those who have the altered Terrigen Gene. The Kree hierarchy discovers the faction's illegal activities and the operation is abandoned. The Kree disperse from Earth, leaving behind six Diviners, the city, and at least one of their deceased kin. These genetically altered humans eventually start to call themselves "Inhumans".[30][29]
A powerful Inhuman, referred to as Alveus, is created by the Kree to dominate the rest of his race, but eventually overpowers his own creators and banishes them from Earth.[30][31][32] The humans and other Inhumans, afraid of his powers, banish him to a distant planet through a Kree Monolith. Followers of the exiled Inhuman found a secret society and start planning its return to Earth in order to let him rule it.[30][33]
3480 B.C.
3460 B.C.
2988 B.C.
November
15th
c. 2000 B.C.
c. 716 B.C.
679 B.C.
659 B.C.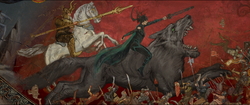 639 B.C.
By the time Odin decides to stop his conquest after realizing peace is the true way to unite the Nine Realms, Hela's ambition has grown too large, and coupled with her tremendous powers, she ultimately tries to take the throne and Odin is forced to battle and imprison his daughter in the realm of Hel after defeating her, for the safety of the Asgardians. There she was kept for nearly 2700 years, until her escape in 2017. Odin would spend the next several centuries burying her history and pretending she never existed. When his next child, Thor, was born over 1600 years later, he claimed him to be his actual firstborn.[44][43][37]
575 B.C.
544 B.C.
c. 500 B.C.
450 B.C.
400 B.C.
The Tao Te Ching is written, including the line "A journey of a thousand miles begins with a single step."[41][50]
384 B.C.
c. 380 B.C.
356 B.C.
July
21/22
323 B.C.
June
10/11
322 B.C.
27 B.C.
c. 16 A.D.
The elders of K'un-Lun study how to harness the Chi for medical purposes, but five of them wish to use it to gain immortality. These five are banished from the Order of the Crane Mother and later they found the Hand. The Hand learns how to use dead Dragon bones for the Resurrection Elixir,[54][55] and starts conquering East Asia. A group called the Chaste stands in their way and a rivalry that lasts thousands of years begins.[56][57]
79 A.D.
August
24th
c. 200 A.D.
650 A.D.
c. 819 A.D.
c. 950 A.D.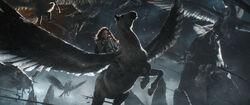 Massacre of the Valkyrie: After nearly 1600 years of imprisonment, Hela attempts to escape from her prison of Hel. Her father and the man who imprisoned her, Odin, sends his army of Valkyries on their flying steeds to keep her at bay. They attempt to prevent her escape, but Hela is too much for them and she massacres the whole army, save for Brunnhilde, who is saved by one of her teammates. Odin intervenes and enters Hel. The All-Father manages to overpower and reimprison Hela.[37][63]
Brunnhilde forsakes Asgard and escapes to the junk planet of Sakaar, where she intends to live out the rest of her days drinking and salvaging, attempting to leave her old Valkyrie life behind her.[63][37]
964 A.D.
Thor Odinson is born to Odin Borson and Frigga, and claimed to be Odin's firstborn child, and thus the heir to the throne of Asgard. He is not told about his imprisoned older sister until the day of his father's death in 2017.[64]
965 A.D.
Loki Laufeyson is born to Laufey, king of the Frost Giants. He is left out to die in Jotunheim.[65]
Battle of Jotunheim:

Odin, using the Bifrost, leads the Asgardian army to Jotunheim, in order to battle against the Frost Giants, and repel their invasion and protect Midgard.[65][66]
The Asgardians force the Frost Giants back to Jotunheim, where Odin discovers an abandoned Frost Giant infant. He adopts the child, names him Loki, and raises him alongside his own son, Thor. He later negotiates a truce with Jotunheim's king, Laufey, forcing the Frost Giants to give up thier source of power, the Casket of Ancient Winters. Odin takes the Casket and places it in his vault.[65][66]
973 A.D.
975 A.D.
978 A.D.
October
27th
995 A.D.
c. 1000 A.D.
1014
1015
1075
1078
1084
1095
c. 1100
Pachakutiq asks Izel to leave the Fear Dimension in order to retrieve the stolen Di'Allas and find him a host to make him whole.[74] She leaves, taking a corporeal form, to begin her campaign to unite the Di'Allas.[75][76]
Izel and her Shrike visit Earth in the hope of bringing other beings like her, including Pachakutiq, to the world so they can all inhabit bodies. Izel, the Shrike, Pachakutiq, and their story become incorporated into Inca mythology.[75][77]

The Inca build the Temple of the Forgotten in Yucatán, on the convergence of two Ley lines, out of the same stone material as the Di'Allas. It is constructed in honor of Izel, a goddess to them, so that she may achieve her mission to unite the Di'Allas and open a portal in the temple one day.[75][78]
c. 1138
1142
c. 1150
1151
1162
1182
1197
February
8th
A warrior from Asgard's Berserker Army defects from Asgard to live on Earth. He decides his weapon, the Berserker Staff, which greatly enhances the wielder's strength, is too powerful for anyone to possess, so he breaks it into three pieces and hides each one in different locations across Europe.[80]
April
2nd
The Berserker Warrior receives food and shelter at a monastery in Ireland, where he is venerated as a saint. He shares his true identity with the priests, who have a vow of silence, and hides a piece of the Berserker Staff in the monastery.[80]
August
26th
December
11th
1227
August
18th
1238
July
29th
1254
1255
1316
c. 1343
1402
1409
October
7th
1413
Lorelei terrorizes the Nine Realms, using her power of enthrallment to enslave hundreds of men. She is eventually defeated by Sif and imprisoned in Asgard's dungeons.[85]
1428
1438
1452
April
15th
1469
May
3rd
c. 1490
1507
April
13th
1519
Febuary
10th
May
2nd
1520
1521
In Asgard, Haldier the Blacksmith finds the legendary Cup of Glory. He returns to his shop, leaving the treasure behind in the Old Mine.[92]
Days later, Haldier decides that he will bring it back from the Old Mine. Loki overhears him, and comes up with his own plan to steal the cup, making Haldier as a liar.[92]
Loki is chased by Brunok, the son of Haldier, because Loki insulted his father. Thor stops the chase by grabbing the two of them. Loki suggests they hold a contest of virtue, cleverness and skill the next day to settle the matter, and that they should choose teams.[92]
Fandral tells the cup's story, and the three teams decide to end the Virtue Challenge and return to Asgard together, so that Odin could decide what to do with the cup.[92]

Battle for the Cup of Glory: They are interrupted by Haldier, who attempts to steal the cup from them. He throws Thor off of a cliff and retrieves the cup, but Thor returns and knocks it out of his hand. Thor forgives Haldier for his actions and they return the cup to Asgard.[92]
Odin destroys the cup and has it dispersed throughout the galaxy, as a reminder not to give into greed and so that the cup can never be reunited.[92]
Thor, Loki, Sif, and the Warriors Three sit around the campfire and discuss living legends. They forgive Loki for engineering the Virtue Challenge and discuss their own status as legends.[92]
1546
December
20th
Having spent hundreds of years living on Earth, the Berserker Warrior tells his story to a French girl. Her brother, a priest, adapts the story into the legend of "The Warrior Who Stayed".[80]
1549
December
4th
1550
1564
c. April
1591
c. 1598
1606
1611
1616
April
23rd
1634
May
4th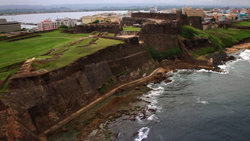 Construction on one of the first sentry boxes at Castillo San Cristóbal is finished. Over time, this particular guerite would be called "The Devil's Sentry" ("La Garita del Diablo"), becoming the subject of a legend in which soldiers disappeared from the sentry box.[98]
1638
September
5th
1642
December
25th
c. 1644
1650
The Choctaw people are struck by famine and infertility of their land. One young girl, of a Divine Pairing, sacrifices her life and prosperity is restored.[102][103]
Madame Gao is interrogated several times throughout the 17th century.[104]
1665
May
12th
1681
1692
1693
March
17th
Trial of Agatha Harkness:

In Salem, Massachusetts, Agatha Harkness is dragged to a pyre and tied down. Evanora Harkness asks if Agatha is a witch, and Agatha says that she is. Evanora says that she has betrayed her coven and practiced dark magic. Agatha denies knowledge of the crimes. Evanora tells her to stop the deception, so Agatha insists that she did not break Evanora's rules, but rather that the rules bent to her power.[107][106]
The witches begin chanting, and Agatha insists that she cannot control her magic, begging them to teach her, calling for her mother. The witches attempt to drain her life force, but Agatha utilizes her dark magic to reverse the direction of the spell and drain the life force of all the witches.[107][106]
Evanora attempts to drain her own life force, but Agatha breaks free of her bonds and kills all the witches except Evanora. Agatha pleads with her mother, insisting that she can be good, but her mother says that she cannot. Evanora again attempts to drain her life force, but Agatha instead drains Evanora's, killing her.[107][106]
1700
1706
January
17th
1712
March
8th
9th
Sif wakes up to find that Loki had cut off a piece of her hair. She finds Loki and slaps him. She says that he deserves to be alone and always will be. Sif knees Loki's groin and punches him in the face, causing him to fall to the ground. He rights himself.[68][112]
1723
1727
March
31st
1728
New Orleans is an up-and-coming trading port, so the government of France sends women to help populate the city. The women do not know that the population consists mostly of vagrants and thieves, usually never being heard from again.[41][99]

Stories begin to tell that the King of France handpicked a group of girls known as the "Casquette Women" to travel in casket-shaped boxes. The transatlantic voyage supposedly damaged their skin and hair, making them appear grotesque to the men who were supposed to be selling them. They are said to have sneaked into the city under cover of night and made to stay in the attic of the Clemence Convent, and that the next day, the caskets were pulled from the dock to the Convent without any explanation as to what was in them. This gives birth to the legend of the "Clemence Vampires".[41][99]
1731
1732
February
22nd
1734
1735
January
1st
1741
January
14th
1744
March
11th
1754
1755
1759
1761
December
1st
1765
1767
March
15th
1769
March
2nd
1770
March
5th
December
16th
1776
May
July
4th
1780
September
1783
1789
1791
April
23rd
1793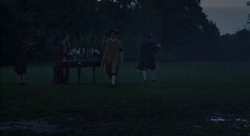 In New Orleans, brothers Leland and Ewin Wilson arrange a duel over a woman's affection. A hurricane strikes the city, and as they prepare to duel in the rain, Leland, the older brother, decides that if they die without conflict it might still save their family from being torn apart. He allows Ewin to shoot him, and as he dies, the feud is ended and so too is the storm. They are later realized to have been a Divine Pairing.[131][103]
c. 1797
1800s
1800
April
24th
1801
September
10th
1808
December
29th
1809
February
12th
August
6th
1812
June
18th
1814
December
24th
1815
January
8th
The Battle of New Orleans occurs in the aftermath of the War of 1812 as people do not know yet that it is alright to stop fighting.[41][42]

A young private is sent to General Jackson with the message of the ceasefire, but fell on the way. He dies in the hands of a young refugee maiden, but she sees the urgency in his eyes and carries the message to Jackson, ending the battle. The private and maiden are later realized to have been a Divine Pairing.[103]
1818
c. February
1819
May
24th
31st
August
1st
1820
Johnnie Walker is introduced.[41][135]

Pachakutiq is angered, feeling Izel left him to rot in the Fear Dimension when she left to find him and their species host bodies and was not heard of again. As a result of Phil Coulson closing a rift of Di'Alla energy in 2017, Phil Coulson's human body is recreated in the Fear Dimension - the Di'Allas creating a copy of the man they encountered elsewhere in space and time. Pachakutiq takes over this body, and the conflicting minds leave him with no memory other than the notion of Izel. He assumes that Izel killed his family and stole his memories and begins a hunt for her, not knowing he is in fact feeling confused longing for her. He takes the name Sarge in his hunt.[136][76]
July
10th
1822
April
27th
October
4th
1824
March
2nd
1826
1828
February
8th
1829
1830
November
8th
1833
May
7th
1835
November
30th
December
16th
1836
February
23rd
1839
April
8th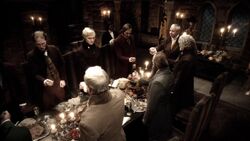 1840
June
2nd
November
14th
1842
1843
January
1844
1845
May
8th
August
2nd
1847
November
18th
1849
1850
1851
November
14th
1852
1853
March
30th
1854
December
9th
1855
1856
May
6th
July
10th
1857
March
4th
November
1st
1858
July
2nd
1859
May
31st
The London Clock Tower, later known as Elizabeth Tower, housing the Big Ben bell, is completed.[41][163]
1860
January
29th
1861
March
4th
Abraham Lincoln is sworn in as the 16th president of the United States of America, taking over office from James Buchanan.[41][100]
April
10th
1862
July
16th
August
22nd
1863
December
18th
1864
June
22nd
November
25th
29th
1865
April
15th
July
2nd
1866
April
10th
1867
December
23rd
1868
February
23rd
March
23rd
October
1st
1869
March
4th
Ulysses S. Grant is sworn in as the 18th president of the United States of America, taking over office from Andrew Johnson.[41][100]
September
14th
October
2nd
1870
1871
February
24th
December
14th
1872
May
1873
Fall
1874
March
24th
November
30th
December
3rd
1875
July
10th
26th
October
12th
1876
December
25th
1877
March
4th
November
23rd
1878
December
18th
1879
March
14th
December
31st
1881
March
4th
October
3rd
25th
1882
January
30th
April
19th
June
17th
September
22nd
October
29th
November
27th
1883
February
17th
July
3rd
July
29th
1884
January
2nd
May
8th
1885
January
8th
November
5th
11th
1886
March
May
8th
October
28th
1887
August
17th
1888
September
22nd
26th
October
16th
November
24th
1889
March
31st
The Eiffel Tower is completed. Conspiracy theories would later be spread that this was due to attempts at mind-controlling the public.[41][62]
April
20th
May
28th
November
14th
December
8th
1890
October
14th
November
22nd
1891
January
7th
September
16th
1892
January
26th
December
17th
1893
Julian "Pappy" Van Winkle, Sr. begins working as a salesman for the liquor wholesaler, W.L. Weller & Sons, which would eventually lead to his acquisition of the firm and the eventual creation of Pappy Van Winkle's Family Reserve.[41][138]
April
28th
1894
April
15th
May
11th
June
30th
July
26th
August
16th
November
4th
1896
September
24th
December
23rd
1897
May
10th
26th
July
24th
November
24th
1898
May
10th
31st
November
29th
1899
January
17th
April
29th
December
21st
References
↑ The age of the universe in 2018 is estimated to be 13.799 billion years, to 5 significant figures. 13,799,000,000 years before 2018 puts the beginning of the universe very approximately at 13,798,997,983 B.C. - or c. 13,800,000,000 B.C. to 4 significant figures (to signify that it is a scientific approximation).
↑

The Earth is estimated to be 4.54 billion years old.

↑ 8.0 8.1 In Guardians of the Galaxy Vol. 2, Ego says he has been building his planet, since he came into existence, for "millions of years".
"Millions" would technically refer to a minimum of 2 million years, and a maximum realistically of 9.99999. It can be up to 19.99999, which is just before it becomes "tens of millions", so a weighted average means the maximum is roughly 13.33333 million years. This would mean that "millions" strictly refers to approximately, to find the midpoint, (2 + 13.33333) ÷ 2 = 7.66667 million years.
However, it is rare for people to refer to "tens of millions" or "hundreds of millions", and this needs to be taken into account - that Ego may simply be referring to any number ending in "millions" (be it units, tens, or hundreds). The middle of these is tens of millions, which is absolute minimum 10 and realistic minimum 20, to realistic maximum 99.99999 and absolute maximum 199.99999. Therefore, with weighted averages, it is roughly minimum 16.66667 million years, maximum 133.33333 years, and the midpoint of these is (16.66667 + 133.33333) ÷ 2 = 75 million years.
Finally, averaging these two figures, you get around (7.66667 + 75) ÷ 2 = 41.33333 million years as an approximation for the term "millions".
Ego then later says "millions and millions". This is also a hard number to quantify, but can be boiled down to either meaning "millions + millions" (so × 2), or "millions on top of millions", like building to the power of 2 (so × 2², or × 4). From this, one could say that it is around × (2 + 4) ÷ 2 = × 3. Therefore, one could approximate that "millions and millions" means roughly 41.33333 × 3 = 124 million years.
The average of these two is then (41.33333 + 124) ÷ 2 = 82.66667 million years, meaning overall that Ego was born very approximately 82,666,666.66667 years before 2014. This gives roughly 82,664,653 B.C. - or c. 80,000,000 B.C. to 1 significant figure (to signify that it is a very rough approximation).
The Celestial scenes shown by the Collector in Guardians of the Galaxy can be assumed to have occurred around the same era.
↑ Non-avian dinosaurs are estimated to have gone extinct 65,000,000 years ago.
↑ In Black Panther, N'Jobu says, "Millions of years ago, a meteorite made of vibranium, the strongest substance in the universe, struck the continent of Africa, affecting the plant life around it." In The Art of Black Panther, it is specified, "To understand Mount Bashenga is to understand Wakanda. A meteorite consisting primarily of vibranium collided with Earth about 2.5 million years ago at what is now Wakanda."
2,500,000 years before the events of Black Panther in 2016 gives roughly 2,497,985 B.C. - or c. 2,500,000 B.C. to 3 significant figures (to signify that it is an approximation).
↑ In Past Life, Enoch says in 2091, "My battery has sustained me for more than 32,000 Earth years."
"More than 32,000" would suggest about 32,000 + 1000 × ⅙ = 32,166.66667 years, meaning overall that Enoch came to life approximately 32,166.66667 years before late 2091. This gives roughly 30,076 B.C. - or c. 30,100 B.C. to 3 significant figures (to signify that it is an approximation).
↑ In Rewind, Enoch says, on the reasoned date of November 25, 2017, "I was sent here 30,000 years ago."
30,000 years before 2017 gives roughly 27,984 B.C. - or c. 28,000 B.C. to 3 significant figures (to signify that it is an approximation).
↑ In Black Panther, N'Jobu says, "When the time of men came, five tribes settled on it and called it "Wakanda"." Looking at the evolution of human intelligence, this is most likely what is estimated in 2018 to have been 30,000 years ago. 30,000 years before 2018 gives roughly 27,983 B.C. - or c. 28,000 B.C. to 3 significant figures (to signify that it is a rough approximation with a scientific factor).
↑ In Black Panther, N'Jobu says, "The warrior became king and the first Black Panther, the protector of Wakanda. Four tribes agreed to live under the king's rule, but the Jabari tribe isolated themselves in the mountains." Looking at the history of tribal monarchy, this is most likely early in the Neolithic period, so around 10,000 B.C.
↑ In Lord of Lies, the Magistrate's Wife says to the Magistrate, "I'm starting to understand why it took you 11,000 years to get us out of that hole!" The Magistrate freed the Gibborim on January 14, 2018 (see 2018 references). 11,000 years before 2018 gives roughly 8983 B.C. - or c. 9000 B.C. to 2 significant figures (to signify that it is an approximation).
↑ 24.0 24.1 24.2 24.3 In Thor: The Dark World, Odin says, "We are not gods. We are born, we live, we die. Just as humans do," to which Loki replies, "... Give or take 5000 years." The implication from this is that Asgardians live approximately 5000 years longer than humans. It is also known that Asgardians age at the same rate as humans until adulthood, before their ageing slows down. Based on weighted averages of Tom Hiddleston (whose figures have less weight, considering Loki is not actually Asgardian, but ages at a rate very close to them) and Chris Hemsworth's ages when they shot the films they feature in, and weighted averages of the dates those films are set, working with Loki's known date of birth in 965 A.D. and Thor's known date of birth around 964 A.D., and then taking another weighted average of these two actors/characters' figures, the result is that Asgardians age like humans up to roughly the age of 20.4, before ageing about 99.3 × slower. The exact details are explained in detail here.
↑ Based on the Asgardian ageing calculations (see other references), Bor would have been born around late 5244 B.C., Odin around mid-3480 B.C., and Hela around early 679 B.C.. This means that Bor had Odin, his first born, at around 1763.7 years old, and Odin had Hela, his first born, at around 2800.6 years old. A weighted average of these gives 2109.4, which can be used as an approximation for Buri's age when he had his first born, Bor. 2109.4 years before late 5244 B.C. places Buri's birth around mid-7353 B.C.. The exact details are explained here.
↑

"The Ancient One is the latest in a long line of Sorcerer Supreme, going back thousands of years to the father of the Mystic Arts, the mighty Agamotto. The same sorcerer who created the Eye you so recklessly borrowed."

In Doctor Strange, Wong says that Agomotto founded the Masters of the Mystic Arts "thousands" of years ago. "Thousands" would strictly refer to a minimum of 2000 years, and a maximum of 9999.99999 - up to 19,999.99999, just before it becomes "tens of thousands" - so a weighted average of roughly maximum 13,333.33333 years. This would mean that "thousands" strictly refers to approximately, to find the midpoint, (2000 + 13,333.33333) ÷ 2 = 7666.66667 years, suggesting the Masters were formed approximately 7666.66667 years before 2017, around 5651 B.C. - or c. 5700 B.C. to 2 significant figures (to signify that it is a very rough approximation).
↑ Tony Curran was around 42.9 when he filmed his scenes for Thor: The Dark World. These scenes are set in late 2988 B.C., 5000 years before November 2013. Based on the Asgardian ageing calculations (see other references), the result is that Asgardians age like humans up to roughly the age of 20.4, before ageing about 99.3 × slower. Tony Curran's age in human years would therefore make Bor around 2256.0 in actual years. Working back from late 2988 B.C., Bor would have been born around late 5244 B.C.. The exact details are explained here.
↑ 30.0 30.1 30.2 30.3 In Failed Experiments, it is shown that when the Kree experiment and create Alveus/Hive, he appears to have been a Mayan hunter-gatherer. These were most likely around in the early Archaic Era, which was c. 3500 B.C. (1, 2).
↑ 35.0 35.1 A weighted average of Anthony Hopkins' ages when shooting the films in which he appears is 75.5, and the weighted average of the dates on which the films are set is November 19, 2013. Based on the Asgardian ageing calculations (see other references), the result is that Asgardians age like humans up to roughly the age of 20.4, before ageing about 99.3 × slower. Anthony Hopkins' age in human years would therefore make Odin around 5492.3 in actual years on the averaged date. Working back from November 2013, Odin would have been born around mid-3480 B.C.. The exact details are explained here.
↑ Thor: Ragnarok, set in 2017, Thor jokes that Odin defeated Surtur "like, half a million years ago". This is not literally possible, as in Thor: The Dark World, Odin says, "We are not gods. We are born, we live, we die. Just as humans do," to which Loki replies, "... Give or take 5000 years." The implication from this is that Asgardians live approximately 5000 years longer than humans, and this matches what we see in Thor, where Odin is shown to be roughly a decade or so younger in 965 A.D. than in 2010, 1045 years later - also proving that Odin does not have an especially longer lifespan than other Asgardians. Loki's dialogue also matches nicely with the understanding that Asgardians age at a normal human rate until adulthood before slowing down significantly, as it lines up perfectly with Chris Hemsworth and Tom Hiddleston's ages when calculated.
Overall, it can be assumed that Thor's jokey nature when he says the line goes to show he knows he is exaggerating the dates. The earliest this event can possibly be, with Odin's date of birth calculated for mid-3480 B.C. (see other references), is late 3460 B.C., when Odin is 20 (by both human and Asgardian age, the approximate age at which Asgardians reach adulthood) - only 5476 years before Thor: Ragnarok.
↑ 41.000 41.001 41.002 41.003 41.004 41.005 41.006 41.007 41.008 41.009 41.010 41.011 41.012 41.013 41.014 41.015 41.016 41.017 41.018 41.019 41.020 41.021 41.022 41.023 41.024 41.025 41.026 41.027 41.028 41.029 41.030 41.031 41.032 41.033 41.034 41.035 41.036 41.037 41.038 41.039 41.040 41.041 41.042 41.043 41.044 41.045 41.046 41.047 41.048 41.049 41.050 41.051 41.052 41.053 41.054 41.055 41.056 41.057 41.058 41.059 41.060 41.061 41.062 41.063 41.064 41.065 41.066 41.067 41.068 41.069 41.070 41.071 41.072 41.073 41.074 41.075 41.076 41.077 41.078 41.079 41.080 41.081 41.082 41.083 41.084 41.085 41.086 41.087 41.088 41.089 41.090 41.091 41.092 41.093 41.094 41.095 41.096 41.097 41.098 41.099 41.100 41.101 41.102 41.103 41.104 41.105 41.106 41.107 41.108 41.109 41.110 41.111 41.112 41.113 41.114 41.115 41.116 41.117 41.118 41.119 41.120 41.121 41.122 41.123 41.124 41.125 41.126 41.127 41.128 41.129 41.130 41.131 41.132 41.133 41.134 41.135 41.136 41.137 41.138 Sometimes the Marvel Cinematic Universe alludes to events which happened in our world, and it is assumed they happened on the same dates in the universe, for timeline purposes.
↑ 43.0 43.1 43.2 Cate Blanchett was around 47.3 when she filmed Thor: Ragnarok, and the film is set around September 2017. Based on the Asgardian ageing calculations (see other references), the result is that Asgardians age like humans up to roughly the age of 20.4, before ageing about 99.3 × slower. Cate Blanchett's age in human years would therefore make Hela around 2695.5 in actual years. Working back from September 2017, Hela would have been born around early 679 B.C.. The exact details are explained here.
↑ 44.0 44.1 Cate Blanchett is quoted as saying that Hela was imprisoned for 5000 years. This is not quite possible, as in Thor: The Dark World, Odin says, "We are not gods. We are born, we live, we die. Just as humans do," to which Loki replies, "... Give or take 5000 years." The implication from this is that Asgardians live approximately 5000 years longer than humans, and this matches what we see in Thor, where Odin is shown to be roughly a decade or so younger in 965 A.D. than in 2010, 1045 years later - also proving that Odin does not have an especially long lifespan. Loki's dialogue also matches nicely with the understanding that Asgardians age at a normal human rate until adulthood before slowing down significantly, as it lines up perfectly with Chris Hemsworth and Tom Hiddleston's ages when calculated. For Hela to have been imprisoned for 5000 years, she would have to have been a child when imprisoned, and an elderly woman now - and even if she had not aged in her imprisonment for whatever reason, she would have to be a few thousand years old when she was imprisoned, which would have been only a few hundred years after Odin, her father's birth.
Overall, it can be assumed that Blanchett is rounding up, intending "a few thousand years". The earliest this event can possibly be, with Hela's date of birth calculated for early 679 B.C. (see other references), is Hela beginning fighting with her father in 659 B.C., when Hela is 20 (by both human and Asgardian age, the approximate age at which Asgardians reach adulthood), and then 639 B.C., after about a minimum of 20 years of building the empire, for her imprisonment - only 2655 years before Thor: Ragnarok.
↑ 45.000 45.001 45.002 45.003 45.004 45.005 45.006 45.007 45.008 45.009 45.010 45.011 45.012 45.013 45.014 45.015 45.016 45.017 45.018 45.019 45.020 45.021 45.022 45.023 45.024 45.025 45.026 45.027 45.028 45.029 45.030 45.031 45.032 45.033 45.034 45.035 45.036 45.037 45.038 45.039 45.040 45.041 45.042 45.043 45.044 45.045 45.046 45.047 45.048 45.049 45.050 45.051 45.052 45.053 45.054 45.055 45.056 45.057 45.058 45.059 45.060 45.061 45.062 45.063 45.064 45.065 45.066 45.067 45.068 45.069 45.070 45.071 45.072 45.073 45.074 45.075 45.076 45.077 45.078 45.079 45.080 45.081 45.082 45.083 45.084 45.085 45.086 45.087 45.088 45.089 45.090 45.091 45.092 45.093 45.094 45.095 45.096 45.097 45.098 45.099 45.100 Sometimes the Marvel Cinematic Universe alludes to people who existed in our world, and it is assumed they were born on the same day in the universe, for timeline purposes.
↑ In Black Panther, the beginning of the major construction in Wakanda is shown as N'Jobu retells the country's history. Considering the timeline of architecture and Wakanda's advanced prowess, this it the approximate time that they would have been building such constructions.
↑ The Art of War, Big Pun, Blackalicious, Boogie Down Productions, Crazy in Love, iPod 1st Generation, Priesthood, So Fresh, So Clean, Summertime '06, Uptown Saturday Night, Malibu
↑ In Guilty as Sin, Stick says that the war of the Hand and the Chaste "all began centuries ago. Nobody knows how many." "Centuries" would technically refer to a minimum of 200 years, and a maximum of 999.99999 - up to 1999.99999, just before it becomes "milennia", so a weighted average of roughly maximum 1333.33333. This would mean that "centuries" strictly refers to approximately (200 + 1333.33333) ÷ 2 = 766.66667 years, suggesting the Hand were formed approximately 766.66667 years before November 2015, around early 1249.
In Royal Dragon, Stick says of Alexandra and the Hand's plots, "Nobody knows when it started. Centuries ago? Millennia? It doesn't matter." The mix of the two implies that it is around the upper limit of centuries, and the lower limit of millennia, which is 2000 years, suggesting the Hand were formed approximately 2000 years before May 2016, around 16 A.D.
While an average of these two figures would usually be taken, this average would place the formation around 632 A.D., which is too late, as they are said to have been responsible for Vesuvius' eruption, which was in 79 A.D. Therefore, the second, later information will be the only reference used to approximate the formation of the Hand, as it does not contradict the first either - Stick is approximating both times. Therefore, it can be estimated that the Hand was formed c. 16 A.D., as a very rough approximation.
↑ 59.0 59.1 59.2 59.3 Throughout Loki, various alternate timelines are presented which were created as a result of time travel, with the histories of those timelines being identical until the arrival of the time travelers. It can therefore be taken that certain events after the arrival, which are unaffected by the intervention of the time travelers, happened in the main timeline of the MCU as well.
↑ In Black Panther, as N'Jobu retells Wakanda's history, he tells of how Wakanda thrived as the outside world continued to war, and a time of war involving war elephants is shown. War elephants were used from around 1100 B.C. to the 15th/16th centuries, so around 1500. The middle of 1100 B.C. and 1500 A.D. is 200 A.D.
↑

"Tell me about this one."
"Also from Benin, seventh century. The Fula tribe I believe."
"Nah."
"I beg your pardon?"
"It was taken by British solders in Benin, but it's from Wakanda. And it's made out of Vibranium."

In Black Panther, Fiona Thomas says that this occurred in the "7th century", the middle of which was 649/650 A.D.
↑ 62.00 62.01 62.02 62.03 62.04 62.05 62.06 62.07 62.08 62.09 62.10 62.11 62.12 62.13 62.14 62.15 62.16 62.17 62.18 Spider-Man: Far From Home
↑ 63.0 63.1 In Thor: Ragnarok, it is shown that the Massacre of the Valkyrie was during Hela's imprisonment, and Thor implies that the Valkyrie were all gone before he was born. Brunnhilde's age is not indicative of how long ago it was, as she may well have aged slower on Sakaar, which is said to be a location where time "runs funny", and where there is no linear correlation to real time. However, Hela looks to be a similar age - as close to her age in Thor: Ragnarok as possible. With this being before Thor's birth in 964 A.D., there is a minimum of 1053 years, about 10.6 human years (as once they reach adulthood, Asgardians age around 99.3 × slower than humans - for full details, see here). It cannot be much longer than this, so is c. 950 A.D..
↑ 64.0 64.1 In Thor, Odin says that Thor is his "firstborn". This is during a time when he is pretending that Loki is his biological son (and that Hela never existed), and so despite Loki not technically being "born" of Odin, this is still a statement showing that Thor is older than Loki. The scene from Thor where they are children is set at a time when the brothers are ageing at the same speed as humans, before they have reached adulthood, and Dakota Goyo and Ted Allpress are very close in age. As well as this, when Thor tells the story in Thor: Ragnarok of how Loki turned into a snake, he finishes by saying, "We were 8 at the time," meaning they are less than a year apart in age.
With Asgardians ageing as normal until adulthood, it can be assumed that they also have the same gestation period of around 9 months. Therefore, for the adoption of Loki not to arouse suspicion, the brothers should be at least around 11 months apart - a realistic minimum gap between siblings. Therefore, with Loki's date of birth dated to mid-965 A.D., it can be assumed that Thor was born around mid-964 A.D.
↑ Dakota Goyo, who plays young Thor, was born on August 22, 1999, making him approximately 10.5 at the middle of filming for Thor. With Thor's date of birth dated to approximately mid-964 A.D., this places the scene at roughly early 975 A.D..
Ted Allpress, who plays young Loki, was 9 on May 21, 2009, meaning he was born between May 22, 1999 and May 21, 2000, born in 1999, meaning he was born between January 1, 1999 and December 31, 1999, and likely still 13 on June 18, 2013, suggesting he was born between June 19, 1999 and June 18, 2000. So, Allpress was born approximately between June 19, 1999 and December 31, 1999, around September 24.5, 1999, making him also approximately 10.5 at the middle of filming. With Loki's date of birth dated to mid-965 A.D., this places the scene at roughly late 975 A.D..
Taking a weighted average of the two exact suggested dates gives July 975 A.D. as the approximate date for the flashback scene, making Thor roughly 11.0, and Loki 10.0 in the scene. For full details, see here.
↑ In The Nexus Event, events are shown to happen to an alternate version of Loki. Although this timeline is different, it is implied to have followed the main timeline closely until Loki was arrested by the Time Variance Authority. It can therefore be taken that Loki playing with their toys happened in both timelines.
↑ Thanos is roughly 1000 in August 2014, so born around February 1014, and in May 2018, so born around November 1017, so overall he was likely born around late 1015.
↑ 75.0 75.1 75.2 In Collision Course Part One, it is said that Izel became part of "Incan mythology", so she must have visited early in their history, c. 1100. This fits with Izel saying in New Life, in 2019 (see 2019 references), that she has handled problems herself "for centuries".
↑ The Ancient One is 700 when she dies, which is dated to January 19, 2017, meaning she was born between January 19, 1316 and January 18, 1317, the middle of which is July 1316.
↑ On Marvel's timeline, it is shown that this occurred 600 years before "I am Iron Man," which is dated to November 25, 2009, putting it around October 1409.
↑ In Black Panther, Director Fiona Thomas says that this occurred in the "16th century", the middle of which was 1549/1550.
↑ 100.00 100.01 100.02 100.03 100.04 100.05 100.06 100.07 100.08 100.09 100.10 100.11 100.12 100.13 Cloak & Dagger: 2.01: Restless Energy
↑ In Colony Collapse, stories of the Divine Pairing are told, first of the Choctaw people, then of one pair in 1793, one pair in 1815, and one pair in 1918, before the current 2017 pair. It stands to reason that it is a story from each century, so the Choctaw story is from either the 17th century (1601-1700) or the 1600s century (1600-1699), so approximately 1650.
↑ 107.0 107.1 107.2 107.3 In Previously On, Agatha Harkness is shown undergoing a witch trial in Salem in "1693." The Salem witch trials ended in May 1693, so Harkness' trial can be taken to have happened between January 1st and May 31st of that year. Harkness' trial can therefore be approximated to the midpoint of these two dates, so approximately March 17th, 1693.
↑ In Black Panther, as N'Jobu retells Wakanda's history, he tells of how Wakanda thrived as the outside world continued to war, and a time of war involving wooden ships is shown. This was most common around 1700.
↑ 112.0 112.1 112.2 In The Nexus Event, an alternate version of Loki is shown a memory of something that happened in the main timeline from before the histories of the timelines diverged, in which he has slept with Lady Sif and cut off her hair. In Yes Men, Sif says that she had a husband who died at the hands of Lorelei. Her husband's death is dated to 1413 (see other references). This event also must have been before the events of Thor, since Sif has already developed a contempt for Loki, and any time after then Loki is either thought dead or hdoing other things. This event can therefore be taken to have happened between 1413 and the beginning of the events of Thor, May 30, 2010 (see 2010 references). The event can therefore can be taken to have happened in March 1217.
↑ In The Other Thing, in 2019 (see 2019 references), Sarge says to May has "been alive for a hundred of your years". With her comment in Toldja that he is "over 100 years old", the implication seems to be that he means "I have been alive for 100 + of your years", not just 100, but not much over. In New Life (also 2019), Izel says Pachakutiq took Sarge's body for "centuries". Overall, it can be taken to have been around 199 years, over 100 without quite being 200, and just a shade under multiple centuries (200 years). So, Sarge's body being created and adopted can be approximated to 1820.
↑ 148.0 148.1 148.2 148.3 148.4 148.5 148.6 148.7 148.8 Jessica Jones: 3.04: AKA Customer Service is Standing By
↑ In Black Panther, Fiona Thomas says that this occurred in the "19th century", the middle of which was 1849/1850.
↑ In Power Broker, Bucky Barnes says that Madripoor was a pirate sanctuary "back in the 1800s." The middle of this time period is 1850.
↑

"In 1864 in Sand Creek, Colorado, The U.S. military waited until the friendly Cheyenne Braves had all gone hunting. Waited to attack and slaughter the families left behind and claim their land. The Ali Al Salem Air Base in Kuwait was attacked. I-I-I did that. A quaint military church, filled with wives and children of course. The soldiers were out on maneuvers. The "Braves" were away."
―The Mandarin[src]