The Battle at the Transia Corporation Building was an attempt by S.H.I.E.L.D. to rescue Inhuman Charles Hinton from HYDRA.
Background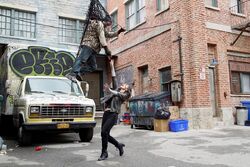 In order to further their plans, HYDRA had an Inhuman named Charles Hinton kidnapped so they could use his powers to intimidate their enemies. As Hinton was being pulled away by the Extraction Claw, he managed to touch the hand of Daisy Johnson, which gave her a vision of the future allowing her to work out where Hinton was being taken and how they could plan for his rescue. As it was thought that Johnson would die during the mission, Melinda May was chosen instead but was forced to stay behind to say goodbye to Andrew Garner, who was preparing to enter the final stages of Terrigenesis.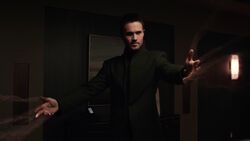 Meanwhile, HYDRA traveled to the Transia Corporation Building where Gideon Malick and Hive ordered Rowan Hamilton to hand over control of the company to them; when Hamilton refused, Hinton was forced to give him a vision of his employees being massacred by Hive. Hamilton gave in but Hive killed the men regardless. Hive then ordered Malick to wear the Transia Corporation Exoskeleton in order to feel true power, forcing him to crush Hamilton's skull to understand what it meant to kill another man.[1]
Attack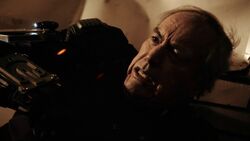 To be added
Aftermath
To be added
Appearances
In chronological order:
References
Community content is available under
CC-BY-SA
unless otherwise noted.