Jurassic World: Dominion Dominates Fandom Wikis - The Loop
Play Sound
This is a timeline of events that occurred during 2023.
2023
April
4th
Waipo Chen puts a bottle of whiskey on her husband's gravestone.[2]
5th
Ruihua Chen steals the bottle of whiskey placed on his grandfather's gravestone.[2]
June
26th
July
3rd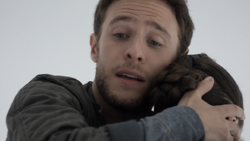 October
3rd
6th
7th
8th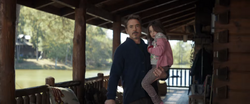 Tony Stark goes to get his 4-year-old daughter, Morgan, from her tent outside his and Pepper Potts' home. He discovers Morgan has gone into the garage and taken a helmet from something he had made for her mother, and picks her up to take her inside for lunch. As he heads back, Steve Rogers, Scott Lang, and Natasha Romanoff arrive at the house.[6][7]
The group explain their proposal to Stark, but he explains that time travel is not navigable. Rogers points out the Infinity Stones are still around in the past, so they could get them, with Romanoff saying they could click their fingers themselves to bring the lost people back, Lang nicknaming the plan a "Time Heist". Stark worries they could just make things even worse, but when Rogers suggests they might not, Stark points out that there is still no logical, tangible way to safely execute the Time Heist. Lang thinks he can convince him so long as they follow the "rules of time travel", but Stark points out his idea is naively based on Back to the Future, which is not how quantum physics works. Lang angrily points out that many people, himself included, lost people who they care about, but Stark simply states that he cannot agree to help. Morgan comes back out and Tony tells the team that she already is his second chance.[6][7]
9th
Rogers, Lang, and Romanoff visit Hulk, meeting with him in a diner. Some children come over and take a photo with him, and Lang is disappointed when they are not interested in a photo with Ant-Man. When Rogers brings up the time travel possibility, Hulk is initially skeptical, but with Romanoff's encouragement, agrees to help them experiment with the idea.[6][7]
Tony Stark is washing dishes when he accidentally sprays a photo on his shelf. Wiping it clean, he finds it's a picture of himself with Peter Parker. The photo reminds him of what he lost, and he decides to give time travel theory a try.[6][7]
Tony Stark uses F.R.I.D.A.Y. to run different configurations for navigating time. He is shocked when one, revolving around an inverted Möbius strip, turns out to be feasible. Morgan interrupts him, and he takes her up to bed.[6][7]
10th
Hulk, Romanoff, and Rogers set up their first time travel test, using the Quantum Tunnel in Luis' van. Hulk tries to send Scott Lang back in time, but instead pushes backwards time through Lang, ageing him backwards to a 12-year-old. In trying to fix it, he instead ages him to a 93-year-old, then back to a baby, before finally managing to return him to normal.[6][7]

Tony Stark returns to the Avengers Compound, coming across Steve Rogers. He explains that he anticipated what happened to Lang, being the EPR paradox. He says that he wants to help now, but they must also keep what they have found for themselves in the years since the Snap. Tony takes the Captain America shield from his car boot, hand it back to Rogers the way his father once had, reminding him that Howard made it for him, and as a sign of their reconciliation. Rogers graciously accepts it, and says they are working on assembling the team.[6][7]
11th
12th
13th
14th
Steve Rogers and Tony Stark lead a meeting of the Avengers to discuss planning when and where to time travel to so as to retrieve the six Infinity Stones from history. They point out that the Infinity Stones are entwined with their history, so there are not many convenient places. They ask Thor for help regarding information on the Aether, but he has fallen asleep.[6][7]
Thor, now awake, starts to explain the Aether, but gets sidetracked, talking about how Jane Foster ended up picking up the liquid and taking her to Asgard, where she met Frigga. He becomes upset thinking about Frigga's death and breaking up with Foster, before Stark stops him.[6][7]
Rocket Raccoon tells the group about Peter Quill having found the Power Stone on Morag.[6][7]
15th
16th
Tony Stark, Clint Barton, Steve Rogers, Thor, and Hulk grieve Romanoff on a float just outside of the Avengers Compound, as they come to terms with her death. Thor wants to use the Infinity Stones to bring Romanoff back, but Barton explains the everlasting nature the guardian of the stone told them about.[6][7]
17th
A custom-made Infinity Gauntlet, the Nano Gauntlet, is completed by Tony Stark, Rocket Raccoon, and Hulk.[6][7]

Thor asks to be the one to snap his fingers with the Nano Gauntlet, desperate to do something right to make up for his mistakes. Stark tells him he is not in the right state, and Hulk explains that the radiation from the stones is mostly gamma, so given his gamma-based nature and strength, he is the most likely to survive.[6][7]
While the Avengers prepare, the 2014 Nebula, assumed by the others to be the 2023 Nebula they know, goes to execute her plan.[6][7]
Stark reminds Hulk that the only change to be made is to bring everyone who died in the Snap back in present day, without altering anything else about the last 5 years or the present. Banner dons the gauntlet, struggling with the power it surges into him, but coping.[6][7]
Nebula opens the gateway to the 2014 that the Time Heist left behind, allowing Thanos' flagship, the Sanctuary II, to be transported through.[6][7]
Blip:
Unbeknownst to those in New York, Doctor Strange, returned by Hulk and knowing what will be happening at the facility, uses Inter-Dimensional Portals to contact Wong and the Masters of the Mystic Arts and, with them, assemble a massive Avengers allied army from across space. Their assembly includes the heroes returned from death, the Asgardians, Ravagers, and the united Wakandan armies.[6][7]
18th
27th
28th
29th
30th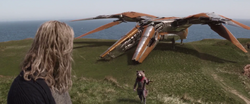 31st
Wanda Maximoff goes to S.W.O.R.D. Headquarters and demands to see Vision's body. She pleads with the security guard, saying that Vision and Maximoff deserve for Vision to have a funeral. Tyler Hayward has her let in, and she blasts open the door. She walks through the Headquarters and into Hayward's office. Hayward greets Maximoff and asks to show her something.[6][19]
Hayward shows Maximoff Vision's deconstructed body being worked on, upsetting Maximoff. Maximoff asks what they are dismantling him, referring to him as a weapon. Hayward explains that it is there legal and ethical obligation. Maximoff says that she only wants to bury him, but Hayward calls her claim into question, saying that she has the power to resurrect Vision. Maximoff says that she is not there for that purpose, but Hayward refuses still, offering to let her say goodbye from his office.[6][19]

Maximoff says that Vision is all she has, and Hayward says that he is not hers. Enraged, Maximoff breaks the glass from the viewing area and goes down to Vision. S.W.O.R.D. agents point their weapons at her, but Hayward orders them to fall back. Maximoff approaches Vision's head and attempts to reach out to him, but cannot feel him. Upset, Maximoff leaves the facility.[6][19]
November
1st
5th
6th
A S.W.O.R.D. Response Base is set up outside of Westview. Radiation readings from the town are taken, and S.W.O.R.D. is told that it is within a safe limit.[6][9]
Twenty-four hours after Rambeau's disappearance, Darcy Lewis, is driven to the Response Base along with other scientists.[6][9]
A theme song for the sitcom WandaVision broadcasts.[23][6]

Lewis asks a scientist about his field, and he simply says that they are not supposed to talk to each other. The other two say that they are in nuclear biology and artificial intelligence. She realizes that the varied responses mean that S.W.O.R.D. does not know what they are dealing with. The first scientist says that he is a chemical engineer, but Lewis brushes him off. The scientists arrive at the base, and Lewis looks around, when she is told by Agent Monti that her equipment is set up in a lab.[6][9]
Inside Westview, Wanda Maximoff uses her powers to clean dishes and put them away. Vision enters the kitchen as Maximoff is putting a plate away causing it to break. Maximoff fixes it and puts it away, offering Vision a large breakfast, to which Vision responds that he cannot eat.[6][9]
Lewis is taken to the lab as she watches a S.W.O.R.D. Drone get sent into Westview and disappear. She asks Monti what kind of data were they getting but is told that the information is classified, causing her to realize they are not getting any.[6][9]
Vision notices a heart above the date on their calendar and asks Maximoff its significance, and they each pretend to know even though they do not. Maximoff reminds Vision to disguise himself as human, and Vision blows Maximoff a kiss before leaving for work. Maximoff looks at the calendar, struggling to remember the significance of the date.[23][6]

Agatha Harkness flies in front of the Vision Residence, holding a plant. She disguises herself as "Agnes", a nosy neighbor, and walks toward the door.[6][22]
Lewis comments on the large amount of agencies present, asking for a cup of coffee. Monti asks Lewis to make her assessment, and she finds a colossal amount of Cosmic Microwave Background Radiation readings. Monti says that they were told that the radiation is within a safe limit, and Lewis implies that that is temporary. Lewis notices longer wavelengths over the radiation. She plugs her equipment into an old Physio-Scope and gets an image of Maximoff. This prompts her to request an old television set.[6][9]
"Agnes", knocks on the door to the Vision Residence and gives Maximoff the plant. "Agnes" comments on how fast Maximoff moved in, and then asks why she moved in despite being single. Maximoff tells "Agnes" that she is in fact married and that she and her husband have a special night. "Agnes" asks what they are celebrating, and Maximoff decides to agree it's an anniversary when "Agnes" asks. "Agnes" leaves to get materials for Maximoff to help her plan their anniversary dinner.[23][6]
S.W.O.R.D. gets Lewis a television. She plugs it in and is able to watch a sitcom version of what is happening in Westview.[9][6]

At Computational Services Inc. Headquarters, Vision finishes the work which "Norm" asked him to complete. Norm comments on Vision's speed, and notices that something appears to be bothering Vision. Vision asks what the company does, and "Norm" simply replies that their productivity at making computational forms has increased substantially, comparing him to a walking computer, prompting Vision to get defensive. Vision confides in "Norm" about not remembering the significance of the day, when their boss, "Arthur Hart," comes out and reminds Vision that they are having dinner that evening. "Hart" explains to vision that "Phil Jones" was fired for an unsatisfactory dinner, and threatens Vision with the same fate.[23][6]
Maximoff and "Agnes" plan the night, and "Agnes" says she'll loan Maximoff some records. "Agnes" mentions seduction techniques, and despite insisting that she has them, Maximoff asks "Agnes" what her magazine says about them. "Agnes" reads the section, but gets interrupted when Vision calls, attempting to tell Maximoff about the importance of the night. Maximoff, still believing it to be an anniversary dinner, assures Vision that everything is under control. Vision tells Maximoff how nervous he is, and that they should try to impress "Hart's" wife, but Maximoff mistakes it for flirting, so she suggests impressing the husband. Vision, reassured, hangs up.[23][6]

A commercial for the ToastMate 2000 airs on the broadcast of Maximoff's sitcom.[23][6]
Vision brings "Hart" and his wife to his and Maximoff's house. They find a candlelit setup, and Vision rushes to find Maximoff. He goes into the kitchen, while Maximoff approaches "Arthur Hart" from behind, mistaking him for Vision, covers his eyes and asks him to guess who it is. Vision turns the lights on and Maximoff realizes her mistake, quickly covering up her flirtatious dress. Vision says that it is a Sokovian greeting.[23][6]
Maximoff and Vision go into the kitchen and clear up the misunderstanding about the purpose of the dinner, and Maximoff changes her dress using magic and calls "Agnes" for help.[23][6]
Vision talks to "Arthur" and "Mrs. Hart", as "Arthur" suggests orienting their forms horizontally to use more paper and charge more. Vision asks the purpose of their company gives, and "Arthur" gives vague answers.[23][6]
"Agnes" brings a gourmet meal to Maximoff, who thanks her. "Agnes" accidentally knocks over a pot, prompting "Mrs. Hart" to offer help, but Vision insists that Maximoff can handle cooking. Maximoff asks "Agnes" to leave, and "Agnes" tells Maximoff what she'll be making before leaving. Maximoff uses her magic to start preparing dinner.[23][6]

"Mrs. Hart" hears a ruckus from the kitchen and goes to help Maximoff, opening the windows to the kitchen, but Vision stops her by singing Yakety Yak before "Mrs. Hart" can see what Maximoff is doing. Maximoff closes the window and Vision suggests a sing-a-long.[23][6]
Maximoff uses her magic to cook a chicken, overcooking it. She attempts to reverse it, turning it into a basket of eggs.[23][6]
Vision and "Mrs. Hart" sing Old MacDonald Had a Farm, although "Arthur" refuses to participate.[23][6]
S.W.O.R.D. Agent Franklin approaches a sewer from out of town wearing a hazmat suit and assures Tyler Hayward that he is ready to approach Westview. Hayward tells Franklin that the sewers will take him into town, asking for any information about Monica Rambeau. Franklin enters the sewers as another agent says that S.W.O.R.D. will keep a radio channel open for him.[6][9]
Maximoff's magic starts to get out of control. While looking for the main course, Maximoff shouts "Diane!", prompting Vision to pretend it is a pet name for him. Vision runs into the kitchen and offers help as Maximoff is making lobsters float, and Maximoff gets scared and accidentally sends the lobsters flying out the window.[23][6]

Jimmy Woo tells Hayward that he is not confident in Franklin's chances, and Hayward says that he wishes his drones were as forthcoming as Woo was. Woo explains that they cannot be certain the Hex does not extend underground, but Hayward counters by saying there is no reason to suspect that it does. Woo tries to make his case, but Hayward dismisses him.[6][9]
Maximoff asks Vision to prepare the steak while she goes out and talks to "Arthur" and "Mrs. Hart." Maximoff attempts to distract the "Harts" from Vision tenderizing the meat by falling into "Arthur's" arms, when "Agnes" knocks on the door, giving Maximoff a pineapple for her cake.[23][6]
Hayward has Agent Rodriguez show him all of their attempts at getting a visual of the inside of Westview, none of which were successful. Hayward demands a useful visual, when he suddenly hears Darcy Lewis watching the WandaVision sitcom. Woo, Hayward, and S.W.O.R.D. crowd Lewis' television, and Woo and Lewis recognize Maximoff and Vision, as Lewis asks for confirmation that the latter should be dead. Lewis tells Hayward that the broadcast is coming from Westview.[9][6]

They briefly watch the sitcom and Hayward starts asking Lewis questions about its nature that Lewis cannot answer. She tells Hayward about the cosmic background radiation and the other frequency she picked up coming from Westview, saying that when she plugged it in she was able to watch the sitcom. Woo suggests this means the universe created a sitcom starring two Avengers, and Hayward asks for a transport to headquarters. Lewis tells Hayward that she is recording it, and Hayward requests analysis. Woo tells Lewis that she did good work.[9][6]
Maximoff returns to the kitchen and Vision suggests they play a game, when "Mrs. Hart" says that her head is spinning. "Arthur" gets upset as Maximoff uses her magic to set up a dinner behind him as "Arthur" is at first upset about breakfast for dinner, but "Mrs. Hart" cuts him off.[6][23]
Vision, Maximoff, and the "Harts" sit around the table and toast to the "Harts." They sit down to eat as "Mrs. Hart" starts asking Maximoff and Vision about their past, they find themselves unable to answer the questions. "Arthur" gets frustrated with the lack of answer as they continue to struggle. As "Arthur" demands to know why they are here, he starts choking. "Mrs. Hart" starts telling him to stop it repeatedly, eventually directing it to Maximoff as "Arthur" continues to choke. "Arthur" falls on the floor, and Maximoff eventually tells Vision to save "Arthur," which he does.[6][23]

Vision helps "Arthur" back to his feet. "Arthur" looks at his watch, and realizes it is time to leave. "Mrs. Hart" covers Maximoff's eyes and announces her intent to leave. Maximoff thanks the "Harts" for coming, and "Arthur" says that he is proud at Vision, offering him a promotion. Maximoff opens the door for them, finding one of the lobsters stuck to the door, which "Mrs. Hart" confuses for a door knocker before leaving.[6][23]
Vision returns to his android appearance, as Maximoff comments on how unusual of a couple they are. They sit on the couch as Maximoff points out that they do not have an anniversary, a song, or wedding rings. Vision decides that it is their anniversary, and they agree that Yakety Yak would be their song. Maximoff uses her magic to create wedding rings for them. The couple kiss.[6][23]
Woo walks away from Lewis' station to get to work, and Lewis asks for a cup of coffee again. She watches Maximoff and Vision kiss on the broadcast and finishes writing her notes as the episode's credits roll, closing her notebook.[6][23][9]
Later, Woo sets up a board for all the information they can gather on the citizens inside Westview, saying that finding Monica Rambeau is important and they should treat it as a missing persons case. He points out that they have identified Wanda Maximoff and Vision and puts their photos on the board.[6][9]
Woo writes on a white board a question about the recurring presence of hexagons in the sitcom. Lewis identifies that the "Harts" are in fact Todd and Sharon Davis, presenting analyses of their characters in the sitcom and copies of their drivers' licenses.[6][9]
Woo writes on the whiteboard more questions, including why the show would be a sitcom and whether time and space are the same inside Westview.[6][9]
Woo rewatches footage of "Norm", attempting to identify him. A S.W.O.R.D. agent brings him "Norm's" true identity, Abilash Tandon. His information is placed on their board.[6][9]
Lewis identifies "Phil Jones" as Harold Proctor. She reports on her findings and his identification sheet is put on the board.[6][9]
Woo reports on the discovery that "Beverly" is truly Isabel Matsueda. Her file is put on the board.[6][9]
Lewis places an identification sheet for "Herb" on the board, calling out his true name, John Collins.[6][9]

Lewis continues analyzing the footage and notices Rambeau sitting on a bench during a scene within the sitcom. She shows Woo, who notes that Rambeau has a completely different personality. Lewis speculates that Rambeau has to play along, whereas Woo dismisses the idea and proposes other ideas, but Lewis says that it is simply a sitcom. Woo asks why, and Lewis comments that they are working with the same lack of intel. Lewis tells Woo that she has an idea.[6][9]
Maximoff is woken up in "the middle of the night" by a noise form outside her room. She turns the light each time thunder occurs, waking Vision. He checks outside and sees nothing, but hears a loud noise when reassuring her, scaring him as he rushes back into bed.[6][24]
Vision mentions that he had heard about bad people moving in, suggesting they are doing bad things. Maximoff suggests that the rumors were simply about herself and Vision, when another loud noise happens, scaring them both. Maximoff moves their separate beds together, opens the curtains, finding it was simply a branch hitting the window. Maximoff and Vision decide they like their beds closer together, so Maximoff combines them into one bed and they sleep together.[6][24]

A theme song airs on the broadcast of the WandaVision sitcom.[6][24]
Vision and Maximoff practice their magic act for the upcoming Westview Talent Show. Vision notices the intricacy of their Cabinet of Mysteries, asking whether the other acts are as elaborate, and Maximoff explains that they are. They continue to practice the act and are successful, but Vision is underwhelmed.[6][24]
Vision suggests that the town would see through the trick, and Maximoff explains that real magic acts use fake magic. Maximoff explains that it is their neighborly duty to participate in the talent show in order to fit in. Vision comforts her, and Maximoff says that she has to go to the meeting for the planning committee. Vision tells Maximoff that he is going to the Westview Neighborhood Watch meeting. Vision leaves while Maximoff prepares.[6][24]

Maximoff does housework when she hears a loud sound from outside. She finds a S.W.O.R.D. Drone, which had turned into a red helicopter. She picks it up and studies, but is interrupted by "Agnes," who has come to drop off her pet rabbit for the magic act.[6][24]
While Maximoff puts the rabbit inside her house, "Dennis the Mailman" walks by. "Agnes" and "Dennis" greet each other and exchange banter. Maximoff returns as she and "Agnes" go to "Dottie Jones'" house for the planning committee meeting for the talent show.[6][24]
"Agnes" advises Maximoff to be nice to "Jones" to make her life easier. Maximoff suggests being herself, but "Agnes" laughs. "Jones" comes outside with the rest of the committee and greets the pair, who join the group.[6][24]
Lewis explains to Woo that she might be able to send a signal to the radio on Wanda's kitchen counter and speak with her. An agent brings Woo an image of a S.W.O.R.D. Drone, which had transformed into a red toy helicopter, from a scene which aired two minutes prior. Lewis and Woo question why the design was changed and why the agent colorized the helicopter, but the agent says that she did not. Lewis decides to move on with her theory. She rushes inside to start her plan.[9]
The planning committee arrives at Westview Pool Club and discuss the setup for the talent show. Maximoff imitates "Jones" as "Beverly" reports on the progress. "Jones" asks about whether chairs were set up, and she says that she did not ask about them. "Jones" says that "Beverly" should not chair any committees, upsetting Maximoff.[6][24]
Jones talks to the group as "Agnes" offers "Beverly" alcohol. A woman, really Monica Rambeau, compliments Maximoff's pants, and Maximoff responds, prompting a rude response from "Jones." "Jones" says that the fundraiser is for the children, as the entire group besides Maximoff says "For the children" in unison. Maximoff says it after, causing everyone to look at her.[6][24]
Lewis tells Woo that Rambeau has dialogue for the first time in the sitcom, telling Woo what she is saying. She describes the scene to Woo.[6][9]
"Jones" begins to discuss etiquette as Maximoff introduces herself to the woman next to her, who introduces herself as "Geraldine." "Jones" gets annoyed and reports that tickets for the talent show are completely sold out. The group applaud for themselves, and "Agnes" wonders aloud how any of them are sober.[6][24]
Lewis and Woo begin trying to reach Maximoff on the radio when Lewis notices Rambeau talking to Maximoff. During the scene, Lewis tells Woo that Maximoff is at "some sort of swim club" and that they've never been there before.[6][9]
Vision arrives at the Westview Public Library, where the Neighborhood Watch is meeting. He joins the group, who are at first awkward around him. Vision starts asking questions when "Herb" says that they were about to start new business, but "Norm" tells him they are simply about to have more snacks. Vision turns down the offer of the danishes.[6][24]
"Herb" and "Norm" spread gossip. Vision says that "Norm" is a Communist, wanting to share gossip as well, and the group laughs. "Norm" says that he used to think of Vision as boring, and "Herb" offers him gum, and Vision accepts it. He chews the gum, but "Herb" slaps his back while laughing, causing Vision to accidentally swallow the gum, which slows his gears. Vision realizes what happened while "Herb" resumes gossiping.[6][24]
Maximoff cleans up as "Jones" advises her on planning. Maximoff attempts to correct her first impression, but "Jones" begins saying that she has heard things about Maximoff and her husband. Maximoff assures "Jones" that she means no harm, but "Jones" says that she does not believe her.[6][24]
Lewis notices a radio in the scene, so she tells Woo to start talking into her device. Woo begins trying to reach Maximoff as Lewis watches the broadcast.[6][9]

Maximoff starts to hear Woo's voice through the radio, prompting "Jones" to ask who it is and who Maximoff is. The voice asks who is hurting Maximoff, when the radio short circuits and a glass breaks in "Jones'" hand, causing her to bleed.[6][24]
Maximoff gets "Jones" a towel to cover the wound, as "Jones" suddenly acts as though nothing strange has happened, saying that a housewife cleans a bloodstain by doing it herself. Jones walks away, leaving Maximoff confused.[6][24]
Lewis watches as the broadcast suddenly jump-cuts ahead, confusing Lewis. Lewis says that what happened was weird, and tells Woo that their plan did not work. Woo says that it was worth a try and tells her it was good effort. As Lewis tells Woo to come back inside, Woo looks at the Hex barrier one more time before going in.[6][9]
A commercial for a Strücker Watch airs on the broadcast of the sitcom.[6][24]
Four performers, one dressed as a cowboy, one as a cowgirl, and two as a horse, perform in the Talent Show while "Phil Jones" accompanies them on piano.[6][24]
"Geraldine" comforts Maximoff through her nervousness. Maximoff expresses her lack of knowledge of where Vision is, when he arrives, behaving strangely due to the gum in his gears. Vision tells Maximoff that he and the Neighborhood Watch were playing Horseshoes, and Maximoff attempts to tell Vision what happened at the planning committee. Although Vision is acting strangely, "Geraldine" tells Maximoff and Vision that they are about to perform.[6][24]
"Dottie Jones" thanks the audience for coming to support the children, introducing Maximoff and Vision as the final act. Maximoff introduces Vision, who does not come out as he is busy fixing his shirt. "Geraldine" reminds him to go on. Vision introduces the magic act as lies which they will believe.[6][24]
Vision, wanting to impress them, starts flying, causing whispers among the crows. Maximoff attaches Vision to a rope, easing the audience's nerves. Maximoff lowers Vision, who lifts "Jones'" piano with one hand. Maximoff turns the piano into a piece of cardboard, again putting the audience at ease.[6][24]
Vision sees "Herb" in the crowd and approaches him, having him pick a card. Vision attempts to show "Herb" his card, but fails to draw the correct card multiple times. Vision goes through the entire deck, before finally drawing "Herb's" card. Vision begins a next trick as "Agnes'" rabbit runs outside of the hat[24] while "Agnes" manipulates events. and resumes reading her program.[6][22]
Unable to pull the rabbit out of the hat, Vision resolves to use his abilities to push the hat through his own body. The audience gets tense, as Maximoff puts mirrors behind the curtain. "Beverly" questions if that is how mirrors work, but "Jones" tells her to shut up.[6][24]
Maximoff brings out the Cabinet of Mysteries as Vision introduces it, announcing his intention to make Maximoff disappear. Vision attempts the trick before Maximoff can enter the box, causing the audience to believe something is in the box. As they start chanting to find out what it is, Maximoff teleports "Geraldine" into the box, pleasing the audience, who applaud as Vision, Maximoff, and "Geraldine" bow.[6][24]
Backstage, Vision apologizes, saying that he had been feeling weird. Maximoff looks through Vision and finds the gum bringing it out of his system. Maximoff suggests they leave, but as they rush out, "Jones" stops them and announces that they had won the comedy award.[6][24]
7th
Nick Fury hears that Monica Rambeau has been taken off space missions. Fury sends a Skrull to infiltrate the FBI and invite Rambeau to join him.[25]
In the sewers, S.W.O.R.D. Agent Franklin is told that he is five meters from the perimeter of Westview. Franklin successfully crosses through the barrier and into Westview. However, his hazmat suit transforms into a beekeeper's outfit and the tether he was attached to breaks and turns into a jump rope.[6][9]
The agent talking to Franklin asks after him as the agents in charge of guiding Franklin through the sewers pull back the tether that was once attached to him. Agent Monti holds the jump-rope in confusion.[6][9]
Vision and Wanda Maximoff return home and celebrate their victory at the Westview talent show. Maximoff and Vision agree that they did not need to try hard to fit in, and that everything they did was for the children. Maximoff goes to get popcorn, when Vision suddenly notices that Maximoff is pregnant. Maximoff asks if it is really happening, and Vision says that it is. The two are about to kiss, when they're interrupted by a loud noise.[6][24]

Vision rushes outside, frustrated, and Maximoff follows. They turn and see a sewer grate being opened from underneath as Franklin climbs out of it, now appearing to be a beekeeper. Franklin faces Maximoff, who simply says "no," causing events to rewind.[6][24]
Having returned to the moment of Maximoff asking whether her pregnancy is really happening, the sound is eliminated as Vision assures her it is and the two kiss. Maximoff notices that Vision's face is suddenly in color, and marvels as she and the environment around her becomes colorized. The two kiss again as the broadcast shows it in a hexagon shape with the words "The End."[6][24]
A theme song for the WandaVision sitcom airs.[6][26]
Agatha Harkness enchants "Herb" to make him starting cutting into a brick wall with a leaf cutter to attract Vision's attention.[6][22]

"Dr. Stan Nielson" checks on Maximoff's children, confirming that she is pregnant. Vision mentions that it happened quickly, asking how. "Nielson" mentions that she is about four months pregnant, confusing Vision. "Nielson" explains the rate at which fetuses develop, and Vision asks what size it should be at twelve hours. "Nielson: comforts Vision, believing him to be a nervous first father, so Maximoff suggests that Vision show "Nielson" out the house.[6][26]
Vision and "Nielson" walk outside, he mentions that he and his wife are going on vacation. Vision wishes him a good vacation and greets "Herb," asking "Nielson" to keep news of Maximoff's pregnancy a secret. "Nielson" leaves as "Herb" starts drilling into the wall. Vision points this out, and "Herb" thanks him for pointing it out yet continues to do so. Vision returns inside.[6][26]
Vision returns inside to tell Maximoff about what happened with "Herb," but gets distracted when he notices Maximoff's pregnancy has quickly developed. Maximoff accidentally pushes a papaya of the table, so Vision uses his super speed to catch it and jokes that he is excited to be a "papa-ya"[6][26]
Maximoff prepares a nursery for the baby while Vision reads about what to expect during pregnancy. He gets nervous when he reads about back and foot aches, when Maximoff feels a kick. Maximoff accidentally causes the butterflies on the mobile above the crib to come to life.[6][26]
Vision mentions that the first kid would make her six months pregnant, calling the kid Billy. Maximoff suggests Tommy as a name. Vision insists on Billy, so Maximoff says they should hope for a girl. Vision figures out that the baby is due in three days, so Maximoff determines to sit down.[6][26]

Vision practices putting a diaper on a doll, when Maximoff experiences Braxton-Hicks contractions. Vision consults one of his books and guides Maximoff through a breathing exercise, which does not work. The contractions continue, causing Maximoff's power to turn on all of their electric devices, leading to a power outage. Vision goes to investigate the outage.[6][26]
"Phil Jones" reads a newspaper, when "Dottie Jones" asks him if her earrings make her look fat. The lights go out, and "Phil" expresses gratitude at not having to answer.[6][26]
Vision returns and reports that entire block's power is out. Maximoff asks if the neighbors know that it is her fault, saying that the people of Westview are always about to discover their secret. Vision begins to realize that something is wrong with Westview.[6][26]
Maximoff rewrites the events, as Vision instead comforts Maximoff. Maximoff says that they do not know whether the baby will be human or synthezoid, and Vision says that no matter what he will be perfect. Suddenly, Maximoff experiences real contractions and the two panic as they go through their breathing exercise. It starts raining inside the house as Maximoff's water breaks.[6][26]
A commercial for Hydra Soak airs on the broadcast.[6][26]
Maximoff and Vision hide from the rain under the table. The rain stops and Maximoff uses her powers to blow dry the house. Vision attempts to call "Nielson," but the phone does not work, so he runs to "Nielson's" house.[6][26]

Maximoff experience another contraction, when she hears a noise from the nursery. She goes to investigate, when she hears the doorbell ring. She puts on a jacket to cover her pregnant jacket and opens the door to find "Geraldine." She comments on the jacket and asks to borrow a bucket for her pipes bursting, despite Maximoff's insistence that it is not a good time to visit.[6][26]
Maximoff goes to get her a bucket, as she continues to experience contractions, causing the jacket to change. She takes it off as "Geraldine" comes to help, so Maximoff covers her stomach with a fruit bowl. "Geraldine" finds the bucket and takes an apple. She wishes "Geraldine" good luck with her leak, but "Geraldine" starts to tell Maximoff a story.[6][26]
Maximoff notices a stork behind "Geraldine," which Maximoff had painted onto the wall of the nursery. Maximoff tells "Geraldine" to continue her story. As "Geraldine" talks, Maximoff attempts make the stork disappear, but it does not work. "Geraldine" hears the stork, suddenly started, but Maximoff says it was an ice maker. The stork bites at "Geraldine's" pants, but she suddenly moves, causing the stork to run into the nursery.[6][26]
"Geraldine" finishes the story, telling Maximoff that she got a promotion, asking to borrow supplies from the spare room. She enters the nursery looking for supplies, and Maximoff rushes after her, putting the fruit bowl down. "Geraldine" expresses her surprise at seeing the nursery as the stork hides, perfectly matching the painting on the wall. Maximoff goes into labor, surprising Maximoff.[6][26]
"Stan Nielson" attempts to fix his car, which had broken down before he and his wife could leave for vacation. Vision arrives, and "Nielson" asks if he is alright. Vision says that they need to return to his home, puts Nielson on his back, and rushes back home. "Mrs. Nielson" gets out of the car and asks about their vacation.[6][26]
Lewis and Woo continue to observe the sitcom and begin questioning why each episode is jumping to another decade. Woo says that he cannot believe that Maximoff and Vision are having a baby. Lewis offers Woo potato chips, but Woo misinterprets the question and says he has thought about having a child at one point. He eventually accepts Lewis' chip offer.[6][9]
Woo and Lewis watch intently[9] as "Geraldine" guides Maximoff into the living room and lays down on the floor. The contractions cause chaos in the house, which "Geraldine" notices as she gets supplies and guides Maximoff through breathing. Maximoff says that she cannot do it, but "Geraldine" encourages her. "Geraldine" tells her to push, which she does. A baby boy is born as her powers calm down and "Geraldine" places him in her arms.[6][26]
Vision and "Nielson" get home, and Vision realizes that he missed the birth. "Geraldine" asks for help in the kitchen as Vision sees her and the baby. Vision turns off the disguise and reveals his synthezoid form, and meets the baby, calling him Tommy. He is about to kiss her, when suddenly a number baby is comes out, Billy.[6][26]
Lewis comments on Maximoff having twins being a good twist. Woo looks at her incredulously, and Lewis says that she is invested in the sitcom.[6][9]
"Nielson" reports that the twins are healthy, and Maximoff thanks him. He thanks "Geraldine," saying that she has what it takes to be a nurse. Vision offers to walk "Nielson" home. Outside, Vision expresses hope that "Nielson" can still go on their trip, which "Nielson" says will not be happening, since small towns are hard to escape.[6][26]
"Nielson" leaves as Vision greets "Agnes" and "Herb" talking conspiratorially. Curious, Vision comments on the day and asking if they lost power. "Agnes" says that she did and Vision greets "Herb," who seems uncomfortable. Vision goes to return inside, when "Agnes" stops him, asking if "Geraldine" is with her.[6][26]

"Geraldine" tells Maximoff that she is very strong, expressing her excitement about the twins. Maximoff opens up to "Geraldine," saying that she had a twin brother named Pietro. Maximoff sings a Sokovian lullaby to the twins as "Geraldine" remembers the outside world, asking for confirmation that her brother was killed by Ultron, surprising Maximoff.[6][26]
"Herb" comments that "Geraldine" is new in town, and "Agnes" says that she has no family. Vision says that there is nothing wrong with that, but "Agnes" mentions that she has no home, confusing Vision.[6][26]
Woo catches "Geraldine's" reference to Ultron and asks if that is the first reference to their reality, which Lewis says it is. They watch as Wanda realizes "Geraldine" is not who she thought she was.[6][9]
Maximoff asks what "Geraldine" said, and she attempts to make Maximoff forget by repeating her comment on Maximoff's strength. "Geraldine" pretends to not remember what she said and offers to rock the babies. Maximoff says that "Geraldine" should leave, and "Geraldine" gets defensive. Maximoff notices the S.W.O.R.D. logo on "Geraldine's" necklace.[6][26]
Vision asks "Agnes" and "Herb" what they mean about "Geraldine" not having a home. "Herb" attempts to tell Vision why "Geraldine" came to town, but cannot. "Agnes" struggles to maintain her sitcom personality while Vision asks "Herb" to finish his sentence.[6][26]
Maximoff asks "Geraldine" about her necklace, and then who "Geraldine" is. "Geraldine" says that she does not know.[6][26]
"Herb" attempts again to tell Vision, when "Agnes" suddenly tells him to stop. Vision looks at the pair with concern.[6][26]

Maximoff demands to know who "Geraldine" is, and "Geraldine" attempts to talk to her sympathetically. Maximoff approaches her as the twins start crying and "Geraldine" pleads with Maximoff.[26] "Geraldine" says that she is just Maximoff's neighbor, but Maximoff refutes by asking her about how she knows about Ultron. Maximoff concludes that "Geraldine" was not her neighbor or friend. She tells "Geraldine" that she is trespassing and that she wants her to leave. Maximoff uses her powers to launch her through several walls of her house and out of Westview.[6][9]
"Agnes" says that she should leave, and takes her bicycle away. Vision asks "Herb" to say something, and he simply walks away with a friendly goodbye.[6][26]

Maximoff uses her powers to fix the walls and returns to her newborn babies with a sad look on her face just as Vision heads back inside. He synthezoid form and finds that "Geraldine" is not inside. Maximoff tells Vision that she left, having to rush home.[26] Maximoff turns to face Vision, briefly seeing his corpse before things return to "normal," scaring her. Vision asks what is wrong and suggests they could go wherever, but Maximoff says that Westview is their home and everything is under control.[6][9]
Maximoff picks up one of the twins and asks Vision what should they watch on TV. Vision carries the other twin as they both sit down on the couch and Vision turns on the television.[6][9][26]
Just as they were about to see what was going to happen next, the broadcast cuts to the end credits, leaving Lewis and Woo confused and concerned as they do not know what has happened to Rambeau. Lewis tries to check on the recorded footage and is frustrated to find the skip was in the recording as well. She then realizes that someone is censoring the broadcast, and Woo asks what happened to Rambeau.[6][9]
An alarm alerts the entire base of a breach. Lewis, Woo, and other agents hurried outside to see what had happened. S.W.O.R.D. vehicles surround Rambeau and agents rush to see if she is okay. Agents tend to Rambeau as Lewis and Woo arrive at the scene. Woo asks Rambeau if she is okay, and Rambeau replies that everything is because of Maximoff.[6][26][9]
Rambeau is brought inside for debriefing. Tyler Hayward asks Rambeau what she remembers about her time inside Westview. Rambeau describes remembering pain and trying to resist, yet feeling like she was drowning in grief. She describes the experience as a violation.[6][27]
A group of individuals who had been displaced by the Blip and were working for the Power Broker in Madripoor decide to fight against the Global Repatriation Council. They steal vials of the Super Soldier Serum from Wilfred Nagel and inject themselves with it. Karli Morgenthau experiences an intense burning sensation. The group call themselves the Flag Smashers and begin fighting against the GRC.[16][28]
9th
10th
Wanda Maximoff makes Tommy and Billy Maximoff to return all of the candy they had taken, upsetting "Pietro Maxiomff." Wanda expresses surprise that "Pietro" is a bad influence. "Pietro" believes the part he is meant to play in Wanda's sitcom, suggesting that it is what she wanted. Wanda asks what happened to his accent, and "Pietro" counters by asking what happened to hers. "Pietro" explains that he does not remember the details of how he arrived in Westview, only that he was shot and then heard Wanda calling him.[6][31]
Monica Rambeau, Jimmy Woo, and Darcy Lewis sneak through the S.W.O.R.D. Response Base, entering a server room where Rambeau notices "Pietro" on a tv set for the first time. Rambeau asks who it is, and Woo and Darcy explain that Maximoff had brought her brother to town with a different face.[6][31]
Billy and Tommy return, announcing that they had found a house with full-sized candy bars. Billy asks to go, but Tommy uses superspeed to retrieve the candy bars. "Pietro" expresses pride in Tommy's powers. Although Wanda suggests he take it slow, Tommy immediately starts running around. Wanda stops him and said that Billy needs to go with him if he is going to. She reminds them not to go past Ellis Avenue, and they run off.[6][31]
Darcy accesses S.W.O.R.D.'s network and looks at the data on Hayward's devices, finding a tracking system for Vision. Rambeau asks why, and Lewis says that she does not know, she had only accessed that so far. Woo and Lewis realize that the other dots are Westview residents in Vision's vicinity, causing Woo to realize that Hayward must know how many people are in Westview and how they are doing. Woo sees that the people on the edge of town are barely moving, wondering if they are alive. the tracker refocuses on Vision.[6][31]
Vision continues to wander through Westview, noticing that the residents are immobile. He tries to ask questions of one of the residents, who does not answer. Vision flies above the town and looks around, noticing a car on the edge of town. He goes toward the car and finds "Agnes" pretending to be frozen. "Agnes" says she took a wrong turn and got lost, causing Vision to become suspicious.[6][31]
Vision "awakens" "Agnes' true personality," who recognizes Vision as an Avenger, asking if he can help the residents. Vision says that he does want to help, but that he does not know what an Avenger is. "Agnes" suddenly asks if she is dead. Vision asks why "Agnes" would think that, and "Agnes" says that he is dead. Vision says that he will reach those outside fo Westview and figure out their situation[31] while "Agnes" checks her looks in the car mirror.[22] "Agnes" asks how and explains that Wanda Maximoff will not let them leave, saying that all is lost. "Agnes" starts to laugh maniacally, causing Vision to "make" "Agnes" restore her sitcom personality. Vision promises to fix their situation as "Agnes" replies cheerfully and drives away. Vision notices that he is at Ellis Avenue and begins walking toward the boundary of the Westview Anomaly.[6][31]
Lewis continues looking through S.W.O.R.D.'s database as Rambeau learns that her way to reenter Westview will be arriving soon, but they have to meet her contact. Lewis says that they cannot reenter, showing Rambeau a file about her, which reveals that her cells had been rewritten on a molecular level twice. Rambeau, however, insists that she will not stop until she helps Maximoff. As Woo and Rambeau leave, Lewis insists on staying so that she can continue to look through Hayward's files and get past his firewall, sensing something big happening.[6][31]
Wanda Maximoff and "Pietro Maximoff" attend the Town Square Scare, and comment on how it turned out. "Pietro" says that their parents would have loved it, and Wanda agrees. "Pietro" asks where they were hiding, catching Wanda offguard. "Pietro" speculates that they had been sleeping, as Wanda becomes flustered. "Pietro" compliments her handling of the ethics of the situation, prompting Wanda to ask whether he thinks it is wrong. "Pietro" says that he is impressed and asks how she did it. Wanda is hesitant to answer, and "Pietro" insists that she can talk to him. Wanda says that she does not know how she did it, saying that she only remembers feeling alone and endless nothingness.[6][31]
Wanda looks at "Pietro," and suddenly sees bullet wounds in him as he appears to be dead, frightening her. "Pietro" asks if Wanda is okay as the vision goes away, and Wanda insists that she is alright. However, "Pietro" does not believe her.[6][31]
Lewis continues to search through S.W.O.R.D.'s files, finding one for Project Cataract, which only Tyler Hayward has access to. She sends the file to Woo.[6][31]
In the briefing room of the response base, Hayward notices Vision approaching the boundary of the Hex and orders his men to move out.[6][31]
Rescue of Vision:

Vision reaches the boundary of the Hex and pushes through. Hayward's team arrives on the other side as Vision reaches the other end. Lewis' rushes out to see what happens as Vision struggles and Hayward realizes that he wants to leave. Maximoff's magic slowly pulls Vision back into the Hex as Vision struggles, causing Lewis to shout at S.W.O.R.D., telling them to help him while Monti restrains Lewis while Vision struggles.[6][31]
Billy Maximoff sense Vision's struggle and stops Tommy Maximoff from using his superspeed, impressing Tommy. Billy realizes that Vision is in pain and rushes to get his mother. Wanda asks what is wrong, and Billy says that his father is in trouble.[6][31]
Vision falls to the ground as he struggles against the pull, while Lewis is handcuffed to a car. Vision tells S.W.O.R.D. that the residents need helo as he starts to fall apart, lying down as he is pulled back into Westview piece by piece.[6][31]
Billy expresses concern that he does not know what is happening to him, and Wanda asks where Vision is. "Pietro" tells her not to worry, since her dead husband cannot die twice, prompting Wanda to use her powers to throw "Pietro" backwards, shocking Tommy. Wanda asks Billy to focus, and Billy sees soldiers who think that Vision is dying. Wanda stops time inside Westview and expands the boundaries of the Hex.[6][31]
As they are driving, Monica Rambeau notices the expanding Hex and points it out to Jimmy Woo. Rambeau begins driving faster.[6][31]
Hayward and the rest of S.W.O.R.D. notice the Hex expanding as they rush toward their trucks to escape. Monti leaves Lewis behind as she and multiple other agents are absorbed into the Hex and turned into a circus while Vision is saved. S.W.O.R.D.'s agents are turned into a circus. Hayward's car manages to escape as the town's welcome sign and a parking lot are transformed.[6][31]
Hayward reaches out to S.W.O.R.D., hoping other people can hear him, as Agent Rodriguez shakes her head. Hayward continues attempting to reach out.[6][31]

Hayward assembles a S.W.O.R.D. Retreat Base eight miles outside of Westview.[6][22]
Wanda Maximoff wakes up the next "morning" and finds that Vision is not next to her. In a talking head within the sitcom being broadcast, Maximoff tries to make her reactions in rescuing Vision relatable. The broadcast airs footage of the perimeter expanding from the previous night with sound effects.[6][22]
Tommy and Billy Maximoff play video games and find that the controller keeps changing since Maximoff lost control of the reality.[6][22]
Wanda covers herself with her blanket as Billy and Tommy Maximoff rush upstairs to ask if she is coming downstairs since their video game controller keeps changing. Wanda says she is resting her eyes, but Billy tells her that his head feels strange and noisy. Wanda again says that she is resting her eyes.[6][22]
In another talking head, Wanda Maximoff says that she is planning to punish herself for expanding the border of her magic by staying at home and taking a day to herself.[6][22]
Maximoff uncovers the blanket and finds that she is still wearing her Halloween costume from the "previous night," frustrating her.[6][22]
Billy and Tommy Maximoff fight over a video game controller when Wanda Maximoff comes downstairs, stopping as they share a look of concern and Tommy shrugs. Wanda retrieves a jug milk from the refrigerator and gets cereal and a bowl. Maximoff turns around and notices the bottle of milk turn into a carton. She puts cereal and milk in a bowl as the carton of milk turns into a jug. The milk continues glitching, but Wanda smells the milk and eats her cereal.[6][22]
In a talking head, Maximoff confesses to not knowing why the milk was changing, writing it off with a joke despite being nervous.[6][22]
A theme song airs on the WandaVision sitcom broadcast.[6][22]
As the response base continues to be set up, Rodriguez comments to Tyler Hayward that they are lucky she stopped expanding the borders of her magic. Hayward replies sarcastically and asks about the broadcast. Rodriguez says that the signal is gone, and Hayward orders her to make sure they are ready to launch today. Hayward looks at the border before returning to work.[6][22]
Vision wakes up in the carnival which Wanda Maximoff had created out of the S.W.O.R.D. Response Base, shocked that he is no longer falling apart. The circus' "Strongman" tells him that he is late to rehearsal with the "Escape Artist," confusing him for a clown. Vision sees that the "Escape Artist" is Darcy Lewis.[6][22]
In a talking head, the "Escape Artist" confesses that she is not good at her job. She says that she applies to be the bearded lady, but nobody would believe her.[6][22]
Vision attempts to talk to the "Escape Artist," who is tied up in chains. Vision asks if "she" remembers him, mentioning an unspoken understanding. The "Escape Artist" believes he is asking her out, so she refuses and walks away, breaking out of her chains. Vision rushes after "her."[6][22]
Wanda Maximoff asks Billy and Tommy Maximoff if they have seen Vision. Billy asks if she wants to look for him, but Maximoff says that she cannot do anything about him not wanting to be there. Wanda changes the television channel as Billy asks what "Pietro Maximoff" meant about Vision dying a second time, prompting Wanda to tell her sons not to believe anything "Peitro" says. Tommy asks who he is, so Wanda says that she does not have anye answers, beginning to melt down. She says that she believes that everything is meaningless, worrying the boys.[6][22]
In a talking head, Wanda acknowledges that she might have spoken too grimly to her sons, but insists that they will be alright.[6][22]
Maximoff sits and watches television when "Agnes" knocks on the door. Maximoff lets her in using her magic, commenting that she does not want to get up.[6][22]
"Agnes" says in a talking head that "she" believes she had gotten to the Vision Residence right on time, since Wanda appeared to be losing her sanity.[6][22]
Kidnapping of Billy and Tommy Maximoff:

"Agnes" offers to watch Billy and Tommy while Wanda relaxes. Billy says that someone should take care of Wanda, but Wanda insists that she will be fine and tells them to go with "Agnes." "Agnes" promises that she does not bite.[6][22]

Wanda Maximoff begins to eat her cereal as she finds the furniture rapidly changing throughout the eras of television the WandaVision sitcom had imitated. She changes everything back.[6][22]
Monica Rambeau and Jimmy Woo continue driving, as Woo receives information about Project Cataract which Darcy Lewis had managed to send before revealing herself to S.W.O.R.D.. He realizes that Hayward was trying to bring Vision back online, but that nothing worked. They realize that Hayward is attempting to get Vision back, and Woo says that someone has to tell Maximoff.[6][22]
Woo and Rambeau meet with Major Aly Goodner, who greets Rambeau. Rambeau introduces Woo and thanks Goodner, who says that her loyalty did not solely extend to Rambeau's mother. Goodner shows Woo and Rambeau the vehicle Rambeau had requested to enter Westview. Rambeau says that it is perfect.[6][22]
A "hula hoop performer" practices her routine.[6][22]
Vision continues to try to talk to the "Escape Artist," and recount the events of the previous nights. Vision tells her that he believes she used to be in a supernatural anomaly that she had entered. The "Escape Artist," still believing him to be trying to ask her out, agrees. Vision distracts the "Escape Artist" with a "mime's" performance, allowing him to reawaken Darcy Lewis' personality.[6][22]
Lewis recovers and comments on it not being good. Lewis introduces herself as the "Strongman" yells at them. Vision tells Lewis that he has questions, and Lewis assures Vision that she can answer them. They see a food truck and decide to leave, as the "Strongman" tries to tell them they need to perform. The "Strongman" tries to stop Lewis from leaving, but Lewis punches "him" in the face.[6][22]
Lewis and Vision rush towards the food truck as Lewis looks for the keys. Vision asks if his children are safe and who "Pietro Maximoff" was, both of which she does not know. Lewis finds the key and drives away as the "Strongman" attempts to stop them and rushes after them.[6][22]
Wanda Maximoff goes to put her bowl away, but finds the house continuing to change between designs. She becomes overwhelmed as she sees a stork briefly appear and then disappear.[6][22]
In a talking head, Maximoff confesses that she does not understand what is happening and why she cannot fix it. An interviewer asks if she deserves what is happening, but Maximoff says that he is not supposed to talk.[6][22]
At "Agnes' House," Billy Maximoff pets Señor Scratchy as "Agnes" brings them food. "Agnes" asks Billy what he is thinking, and Billy responds that he likes it at "Agnes' house" because it is quiet. Billy realizes that "Agnes" is quiet on the inside, startling "Agnes." Tommy asks if their mother is alright, so "Agnes" reassures them.[6][22]
In a talking head, "Agnes" says that her "husband" tells her she sugarcoats things. "Agnes" defends herself by saying it was too hard to tell the young boys that her mother was crazy.[6][22]
Lewis tells Vision about his sacrifice in the real world, and Vision recaps. Lewis hits another red light.[6][22]
In a talking head, Vision shares his belief that Wanda Maximoff is creating impediments to stop him from returning home.[6][22]
The red light turns green, and Lewis is about to continue driving, when she is suddenly stopped by a work crew appearing in the intersection.[6][22]
Rambeau searches for a way inside "Agnes' House," and discovers an outside entrance to the basement. However, she is found by "Pietro Maximoff," who comments on her snooping[22] and takes her hostage.[6][19]
The construction workers begin work on the traffic light, and Lewis sarcastically tells them to take their time. Vision makes sure he understands that his code was from J.A.R.V.I.S. and his corporeal form was built by Ultron to commit global genocide, which Lewis confirms. Vision asks what he is now, but Lewis says that despite her initial guess that Maximoff merely turned Vision on, she is confused about why Vision cannot leave Westview. Lewis comforts Vision, sharing that after watching their sitcom, she can confirm that Maximoff and Vision are in love.[6][22]
Infiltration into Westview:

Rambeau arrives at the Vision Residence and tries to warn Maximoff that Tyler Hayward is after Vision, but Maximoff tells her to leave. Maximoff traps Rambeau with her spell, attracting the attention of "Dennis" and "Dottie Jones." Maximoff scolds her for sending the missile and "Pietro Maximoff." When Rambeau insists they did not send "Pietro," Wanda Maximoff accuses Rambeau of lying.[6][22]
Maximoff throws Rambeau to the ground, but she lands on her feet, surprising Maximoff. Rambeau scolds Maximoff for brainwashing her, but Maximoff threatens her. Rambeau tells Maximoff to take her down, but she refuses. Rambeau says that he will burn Westview to recover Vision, pleading with Maximoff not to let him make her a villain, but Maximoff suggests she already is.[6][22]
Rambeau says that she is not afraid of Maximoff, sharing that she also lost the closest person to Rambeau. She says that she does not want to change her mother's death, since it is her truth. "Agnes" interrupts Rambeau, scolding her for overstaying. "Agnes" tells Rambeau to leave, but Rambeau pleads with Maximoff to release the town. Maximoff threatens to hurt Rambeau and leaves with "Agnes."

The construction work is completed as Lewis celebrates finally being able to move, when a crossing guard appears and stops them as a long line of children crosses the intersection, frustrating Lewis.[6][22]
In a talking head, Vision says that he did not know how much he and Maximoff had endured before going to Westview. He says that it feels as though his own life had happened to someone else, and reflects on how recent it was for her. Vision realizes how absurd the talking head is, and resolves to talk to Maximoff.[6][22]
"Agnes" takes Maximoff into her house and comforts her, offering her a cup of tea. "Agnes" goes to get the tea, and Maximoff notices sandwiches on the table and the television playing YO Gabba Gabb!. Maximoff sees Señor Scratchy in his cage and notices a bug. She asks where the boys are, and "Agnes" says they are likely playing in the basement. Maximoff decides to go into the basement to investigate.[6][22]
Maximoff calls after her sons and walks downstairs. She walks through the basement, finding a room full of magical items, including the Darkhold. "Agnes" approaches, holding Señor Scratchy, revealing herself to be a magic user named Agatha Harkness. She gives Maximoff a vision of a song revealing her meddling in the affairs of Westview.[6][22]
Harkness comments on her surprise to meet Harkness, and Maximoff attempts to control her. Harkness explains that Maximoff will not be able to control her, and Maximoff demands to know where he children are. Harkness taunts her and Maximoff attempts to attack her, so Harkness binds her and makes her levitate closer to Harkness, explaining that Harkness had cast a protection spell, explaining that only a witch who cast runes could perform magic within those runes.[6][19]
Maximoff asks who Harkness is, prompting Harkness to ask the same of Maximoff. Harkness says that she was waiting for Maximoff to reveal her true self, mentioning that she almost did by sending in "Pietro Maximoff." Harkness explains that she had cast a spell on another person to be able to see through him, and that she could not resurrect the real Pietro since his body was on another continent. She taunts Wanda Maximoff for believing Harkness' trick.[6][19]
Harkness goes on to explain that when she sensed Maximoff's spell, she was confused. She finds a bug and takes control of this mind, expressing that Maximoff's ability to perform the spell on an entire town and have them follow complex storylines was special. She turns the bug into a bird, and says that it took her years of study. She explains how powerful Maximoff's magic over Westview is to create such detailed illusions across the whole town. She asks what Maximoff's secret is and feeds the bug to Señor Scratchy.[6][19]
Harkness asks Maximoff how she did it, but Maximoff denies being responsible. Harkness throws her against a wall and enchants Maximoff's mind, opening a door to Maximoff's past. Maximoff refuses to enter, but Harkness threatens her children, allowing Maximoff to hear them calling after her. Maximoff and Harkness enter the door and watch Maximoff's parents die. As they enter the recreation of Maximoff's apartment, Harkness comments on the aesthetic and asks why they are there. Harkness comments on Maximoff's brother being loud and tells Maximoff to step into the flashback. She's pushed in and is made to reenact the events ofher parents' death.[6][19]
Harkness pulls Maximoff out of the scene once her parents die and asks Maximoff whether she stopped the bomb that landed in front of her and her brother. Harkness asks if she used a probability hex, but Maximoff denies it. Harkness explains that Maximoff's trauma does not explain where her recent power comes from, and asks where her increased abilities come from. A new door appears, and although Maximoff does not want to, Harkness encourages her to continue digging.[6][19]
Maximoff enters a recreation of when she was experimented on by HYDRA using the Scepter. Harkness realizes that they are in Maximoff's time in HYDRA, and asks why she joined HYDRA, to which Maximoff responded that they wanted to change the world. Maximoff walks into the scene with Harkness' encouragement. Harkness summarizes the vision and develops a theory about where Maximoff's powers come from.[6][19]
Harkness opens a door to a new memory, and the two enter. Maximoff explains that they are in the Avengers Compound, the first home she and Vision shared and how lonely she felt. Maximoff and Harkness watch the scene, and Harkness gets emotional. She pushes Maximoff to continue searching, and tells Maximoff that she wanted Vision back. Maximoff remembers what happened as a new door appears, and Maximoff walks through.[6][19]
Maximoff watches the memory of her seeing Vision's body and creating the spell over Westview in a burst of emotion.[6][19]
Maximoff suddenly finds herself in alone in a filming studio recreation of the Vision Residence. From the audience, Harkness applauds and teleports away. Maximoff hears her children calling out for her, and she rushes out of "Harkness' house."
Kidnapping of Billy and Tommy Maximoff: Maximoff finds Harkness holding Billy and Tommy Maximoff hostage. Harkness explains that Wanda does not know how dangerous she is, and that her powers are supposed to be a myth, yet she is using it to live a suburban lifestyle. Wanda demands that Harkness release her children, and Harkness reveals that her magic is called chaos magic, and that Maximoff is therefore the Scarlet Witch.[6][19]
Tyler Hayward looks at Westview, and is told that Project Cataract is ready to be launched. Hayward and Rodriguez look at their creation, as Hayward comments on their path and that all they needed was something affected by Maximoff's magic. Project Cataract is activated, and White Vision is turned on.[19] Hayward sends the new Vision into Westview to find Maximoff.[6][13]

Harkness asks what Maximoff intends to do to her, so Maximoff says that she plans to lock Harkness in the personality she pretended to have as the nosy neighbor. Harkness pleads with Maximoff, who apologizes, but Harkness calls her cruel. Harkness says that Maximoff does not know what she has unleashed and that she will need Harkness. Maximoff says that she will find Harkness if she needs her and turns her into "Agnes."[6][13]
"Agnes" greets Maximoff and compliments her new outfit. Maximoff says that Harkness will live in Westview, unbothered, and says goodbye.[6][13]
Tommy and Billy Maximoff hug their mother, and Vision comments on the state of their home. He expresses confidence that she will do the right thing, although they agree that it will not be right for them. Wanda and Vision agree to go home, and Wanda and Monica nod to each other.[6][13]
The family walks home, and Wanda removes the magic from the town. As the border closes in, the family arrive at their house, and Tommy and Billy are put to sleep. Wanda and Vision put their children to bed, and express pride in their children. Wanda tells the boys that a family is forever and that they could never leave each other. Wanda and Vision kiss their children goodnight and go to the doorway, where they notice the border closing in. Wanda thanks the boys for choosing her to be their mom, and the couple leave their children's room as the boys go to sleep.[6][13]
Wanda Maximoff looks at a photo of her family and turns off the lights in her house. Vision turns a light back on, saying that it is bad luck to say goodbye in the dark, then admitting that he simply wanted to see Maximoff clearly. The couple watch the border close in on their house. Vision asks what he is, and Maximoff says that he is the piece of the Mind Stone that lives in her, a body that she created out of sadness, hope, and love.[6][13]
Maximoff and Vision kiss, and Vision describes his various past and current forms, assuring Maximoff that he will come back in another film. Vision says that they have said goodbye before, and Maximoff says that they will say hello again. The house reverts to normal and Maximoff holds Vision as he disappears and says so long.[6][13]
Maximoff stands alone in the empty plot of land that used to be her house, and puts her hood up as she leaves. She walks through the town square, receiving dirty looks from her former thralls. She sees Rambeau, who says that the citizens of Westview will never know what she sacrificed for them, though Maximoff says that how they see her would not change if they did. Rambeau confesses that, given the chance and power, she would have resurrected her mother. Maximoff says she is sorry and pledges to understand her power. As sirens approach, Maximoff says goodbye to Rambeau and leaves, as Rambeau wishes her luck. She turns around for one last look at Westview before flying away.[6][13]
Woo directs the FBI in their investigation of what happened in Westview. Rambeau and Woo greet each other, and Rambeau says that Darcy Lewis refused to participate in the debriefs. They watch Tyler Hayward get arrested, and Rambeau's presence is requested in the local movie theater.[6][13]
References