"It's our policy not to comment on ongoing operations, but I can assure you that S.H.I.E.L.D. has the situation completely under control."
The specific order and/or accurate dates presented in this article has never been confirmed by Marvel Studios, and therefore it can be inaccurate, incomplete, or partial.
This is a timeline of events that occurred in 2017.
2017
January
1st
18th
Stephen Strange begins to write an email to Christine Palmer, but decides not to send it.[4][5]
Strange goes to the Kamar-Taj Library in order to obtain more books. However, when he calls for Wong, he does not show up. Strange goes to the Ancient One's private collection and starts to read the Book of Cagliostro.[4][5]
He finds instructions on how to use the Eye of Agamotto: a magical item kept only a few meters away, and experiments with its power.[4][5]

Strange begins to manipulate time for the apple he has been eating, turning it back in its time to regrow, and forward until it rots. Strange uses this power to recover the lost pages stolen by Kaecilius in the book, and comes to realize the Eye's powers of control over the time of objects. He is caught by Wong and Karl Mordo, who both angrily warn Strange not to disturb the natural law, noting that misuse of items of such incredible power could cause Strange to become trapped in a time loop forever.[4][5]
Wong and Mordo take Strange to the Sanctum Chamber and reveal the real purpose of the Masters of the Mystic Arts: for keeping Dormammu and other mystical evil entities away from Earth.[4][5]

They also tell him about the three Sanctums across the globe in New York City, London, and Hong Kong, as locations from which the sorcerers can protect the Earth.[4][5]
Destruction of the London Sanctum:

Kaecilius and his Zealots infiltrate the London Sanctum and kill all the Masters of the Mystic Arts defending it, including Sol Rama. Kaecilius then successfully destroys the London Sanctum by creating a massive explosion.[4][5]
In the chamber, Wong and Mordo become worried as alarm bells sound. The trio opens the door leading to the London Sanctum, only to see Kaecilius' destruction.[4][5]

The explosion rips through into Kamar-Taj and knocks everybody off their feet, trapping Strange in the New York Sanctum as he is separated from his allies and unable to return to Kamar-Taj.[4][5]

Stunned from the explosion, Strange starts looking for help, walking through the New York Sanctum. He soon discovers the Rotunda of Gateways, as well as the Cloak of Levitation.[5] He encounters Master Daniel Drumm, who hears commotion downstairs, heading down to face the Zealots attacking the Sanctum, instructing Strange to stay put. Strange, however, chooses to follow.[4][6]
Strange uses the Sling Ring to transport himself to Metro-General Hospital, where he calls out Christine Palmer so she can tend to his wounds secretly. Surprised to see Strange again, appearing out of nowhere wearing unusual clothes, and after all this time, Palmer soon begins to tend his wounds as they talk about what was he has been doing during all the time he has been gone.[4][5]
Duel on the Astral Plane:

While Palmer operates on him, Strange projects his astral form and uses it to guide her surgery, leaving her bewildered. Lucian Aster uses his astral form to escape from the Cloak of Levitation, and uses the portal Strange left open so as to follow to Metro-General.[4][5]
Strange discovers Aster in the hospital and a battle ensues between the two of them, disturbing several objects in the physical world as Palmer continues performing the surgery.[4][5]

Strange returns to his body as Palmer finishes her work on his wound. Strange explains that he went to Kamar-Taj in order to heal his wounds, but instead ended up learning magic.[4][5]
Now sufficiently better, Strange decides to return to the New York Sanctum and continue his fight against the Zealots. He shows Palmer the portal he made with his Sling Ring, confirming what he was saying to be completely true.[4][5]

Strange arrives at the New York Sanctum where he meets with the Ancient One and Karl Mordo, discovering that Kaecilius escaped from the Crimson Bands of Cyttorak. Impressed by his actions, the Ancient One names him the new protector of the New York Sanctum. However, Strange confronts her about drawing power from the Dark Dimension, causing her to leave abruptly.[4][5]
Strange rushes the Ancient One to Metro-General Hospital where they are received by Christine Palmer, who proceeds to help her in the surgery room along with other members of the hospital.[4][5]
19th
A few hours after the surgery began, at 2:42AM, the Ancient One leaves her physical form and goes out onto a balcony, prompting Doctor Strange to astrally project and follow her, realizing what she is doing. The two talk, and she tells him about the Dark Dimension and why she had drawn her power from there, claiming that it was necessary to help protect others. Strange warns that Mordo will not be so understanding of her. The Ancient One also reveals that she has seen the future, and she knows that this is her final moment. She warns Strange of Dormammu's powers, and holds Strange's hand as she watches snow fall over a nighttime New York City, before her form vanishes, signifying her death.[4][5]
In the very early hours of the morning, stunned by the death of his mentor, Stephen Strange washes his hands. He says goodbye to Christine Palmer, before leaving again to fight the Zealots.[4][5]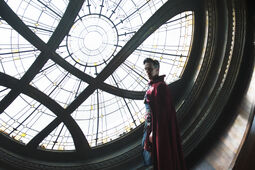 February
2nd
3rd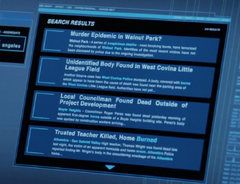 4th
Mackenzie and Coulson take off for their longest flight yet, globetrotting on the Zephyr One for meetings, while keeping track of Johnson.[2][3]
21st
In Walnut Park, Los Angeles, a burned body is found, being the signal of a "murder epidemic".[9][10]
March
1st
2nd
7th
The councilman Roger Perez visits a construction site in Boyle Heights. However, Perez is suddenly ambushed by the Ghost Rider, who brutally murders him, after founding him guilty for his actions.[9][10]
8th
10th
14th
Thomas Wright, a teacher at San Gabriel Valley High School, is tracked down to his house in Alhambra by the demonic vigilante Ghost Rider, who discovered that he was a pedophile. Ghost Rider kills him and burns down the residence.[9][10]
16th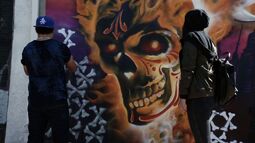 18th
While in prison, Eli Morrow hires the Chinatown Crew to steal a box, which contains Lucy Bauer, from Momentum Labs facility in Pasadena. However, the Chinatown Crew contact the Aryan Brotherhood, and order them to steal the box and deliver it to them.[1] The Watchdogs also hire the Aryan Brotherhood for an unknown mission.[14][9]
Quake discovers a possible deal between the Watchdogs and the Aryan Brotherhood.[14][9]
Ambush on the Aryan Brotherhood:

R. Moore, D. Anderson, M. Scott, and T. Mitchell of the Aryan Brotherhood steal the crate containing Lucy Bauer. They manage to deliver the box, before being attacked by the Ghost Rider, who brutally wounds Scott. They escape as Ghost Rider follows them.[14][9]
In their getaway, they are attacked by Quake, who has been tracking them too. When Johnson attempts to question Scott, she discovers that he was already attacked and is bleeding. Before passing out from blood loss, Scott warns Quake of the presence of Ghost Rider. Suddenly, Robbie Reyes drives up and transforms into Ghost Rider as Moore fires a rocket at him. He crashes into their truck, causing a fire, and blocking Johnson from them.[14][9]

He proceeds to brutally murder Moore and Anderson, then kidnaps Mitchell, before getting in the Hell Charger and driving away. Johnson, who could do nothing but watch in horror, is forced to leave when the police arrive.[14][9]
19th
20th
21st
22nd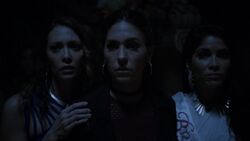 Watchdogs invade the party that Elena Rodriguez is attending, looking for an Inhuman there. Yo-Yo uses her super speed to subtly disarm the Watchdogs, but her friend notices and freaks out, blowing Rodriguez's cover.[14][16]
At that moment, Phil Coulson, Alphonso Mackenzie, and Leo Fitz arrive and, with, Yo-Yo's help, fight and subdue the Watchdogs.[14][16]
Radcliffe and Simmons discover the source of May's hallucinations, and realize the only way to save her is to stop her heart, and then quickly bring her back to life before her body completely shuts down, which would "reset" her brain. They stop her heart as planned, but before they can defibrillate, the power goes out.[14][16]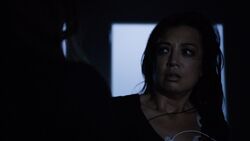 Simmons panics and begins to perform CPR, to no avail. Radcliffe eventually uses Aida's battery to charge the defibrillator, allowing them to restart May's heart, bringing her back to life and curing her.[14][16]
Another threat from the Watchdogs comes online, so Jeffrey Mace contacts the president.[14][16]
Robbie Reyes and Daisy Johnson, now at the Reyes brothers' home, discuss how Robbie can recover so fast. He explains that his strong healing factor means his injuries do not last long. Robbie then heads out to make sure people are safe, as the Ghost Rider. He uses work as an excuse, not wanting Gabe to know what he truly does.[14][16]

Gabe and Johnson have a conversation after Robbie leaves, but Gabe tells her he knows of her abilities and that she is Quake. He says that he believes she is a good person, but he wants her to stay away from Reyes, to keep him surrounded by trustworthy and safe people, threatening to expose her to the public if she does not.[14][16]
Phil Coulson, Alphonso Mackenzie, Leo Fitz, and Yo-Yo Rodriguez find the source of the outages, an EMP device, and reset it to bring the power back on, ending the Blackout Attack.[14][16]
23rd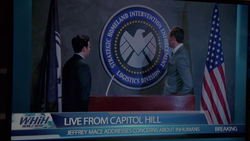 April
2nd
Daisy Johnson gets injured in a confrontation with the Watchdogs while she is trying to obtain information on how they are managing to find every Inhuman they have killed. She decides to reunite with Simmons in order to get some help.[17][18]
3rd
4th
5th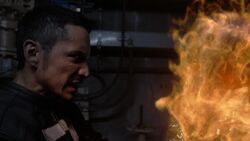 Alphonso Mackenzie and Melinda May investigate the aftermath and discover Coulson and Fitz to be missing.

However, they are actually right in front of them, just invisible to them, trapped in between dimensions. Eli Morrow, with his new matter-creation abilities, takes down a few S.H.I.E.L.D. agents, and builds a wall to escape and block the rest off. Robbie Reyes, who is also trapped between dimensions, sees the whole thing, but is unable to interfere.[17][21]
Jeffrey Mace, Daisy Johnson, and Gabe Reyes look at footage for information on the men's disappearances, but are unable to find the slightest clue. Phil Coulson, Leo Fitz, and Robbie Reyes attempt to communicate with them, all in vain. Fitz concludes they are indeed in another dimension, one which is like a backdrop to their main dimension,

and theorizes they are being sucked into Hell. Mace lies to everyone about where Jemma Simmons is, which leads Fitz, still invisible, to follow him. He discovers Mace's secret alliance with Ellen Nadeer, and that he lied about Simmons. Suddenly, the spirit which inhabits the Ghost Rider, the "Spirit of Vengeance", leaves Reyes in favor of Mackenzie. Mackenzie, influenced by this new possession and power, leaves to track Eli Morrow.[17][21]
Jemma Simmons is sent to investigate the brother of Ellen Nadeer, who has been stuck in a Terrigenesis shell for 7 months, arousing concerns that he may be a very powerful Inhuman when he finally breaks out. Simmons manages to comfort him out of his shell, which causes the other scientists to remove her from the room.[17][21]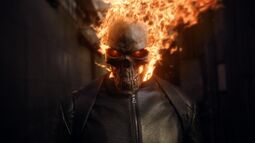 7th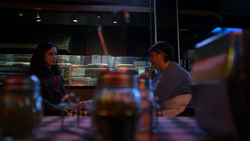 Jones later meets with her client, Mavis, at her pizza shop Slice City, and shows her the pictures of her boyfriend cheating. Just as Mavis is about to pay Jones, Rafi walks in, and Mavis angrily offers Jones more money in return for killing him. Disgusted, Jones informs Rafi of Mavis' request, and he runs out of the store. Mavis asks Jones why she told him and why she was unwilling, pointing out that Jones is a killer, having killed before - a fact she heard on Trish Talk - which infuriates Jones. Managing restraint, she tells Mavis that she is not a murderer and leaves, spitefully taking a box of pizza with her.[23][24]
Trish Walker sings the It's Patsy theme song at a child's birthday party in exchange for a favor from the child's father, much to the delight of the kids. When she is done, she approaches the father, Kyle, and asks for the file he has promised in return. Kyle gives her a hospital file, much to the dismay of his husband. Upon perusing the file's contents, Walker finds vital information and leaves to find Jones. Unbeknown to her, she is being followed by Will Simpson.[23][24]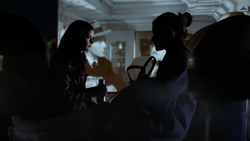 Walker meets with Jones on a roof where a man they know screens a film on the first Friday of every month, which Jones is currently watching. Jones tells her about the annoying clientele she has been getting lately after what happened with Kilgrave 2 years prior, as people now view her as some sort of murdering vigilante. She says that Walker is only escalating the situation by discussing it on Trish Talk, and is making it harder for her to move on, but Walker says that to move on, she needs to first face what happened, and pulls out the file from Kyle. She tells her that the file shows she was not assigned a hospital bed until 20 days after her family's car accident, and speculates that this was due to IGH experimenting on her in that time. Walker encourages her to investigate IGH more, believing that knowing what IGH did to her might help her to move on, but Jones refuses.[23][24]
12th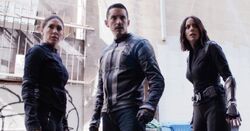 Eli Morrow, who is using his abilities to build a bomb that is tearing apart space-time and causing earthquakes, captures public attention when S.H.I.E.L.D. arrives. He is alerted by his men that S.H.I.E.L.D. is coming for him. After his men begin complaining about lack of pay, he fills one of their lungs with diamonds.[25][1]
Jeffrey Mace talks publicly in an interview about Eli Morrow's attack, and promises that Quake is not involved. Phil Coulson admits to him that Aida is a Life-Model Decoy, but despite being shocked, Mace decides to include her in the mission anyway, to be dismantled afterwards. They send in Daisy Johnson, Robbie Reyes, and Yo-Yo Rodriguez to stop Morrow, with Leo Fitz, Jemma Simmons, Coulson, and Alphonso Mackenzie supervising.[25][1]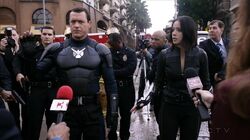 13th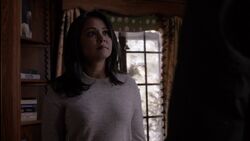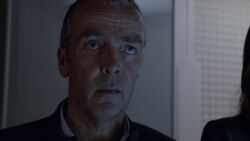 Leo Fitz picks up Aida's head and hides it from the team so he can investigate what really happened to her.[25][27][2]
Meanwhile at the Radcliffe Residence, Radcliffe talks to a second version of Aida. He tells her that he is upset at their recent failure to obtain the Darkhold, having programmed the first Aida to steal it for him in secret.[25][27]
14th
15th
16th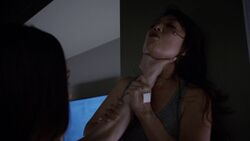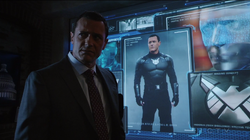 17th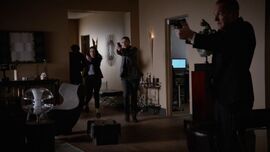 The S.H.I.E.L.D. team finally breaks in and arrests Radcliffe, who is locked in a Containment Module at the Playground.[33][2]
Once he returns, Alphonso Mackenzie tells Yo-Yo Rodriguez about his daughter, Hope Mackenzie, who died 11 years ago, only four days old. He explains that went to see his ex-girlfriend Nicole to support her, as the next day would have been Hope's birthday.[33][2]
Fitz later visits Radcliffe and confronts him about lying to everyone. However, Fitz figures out that the person he is speaking to is not human, but a Life-Model Decoy, and he shoots the android in the head, revealing its true nature. The real Radcliffe watches the whole scene through the LMD's eye camera while he makes an alliance with Ellen Nadeer and the Watchdogs.[33][2]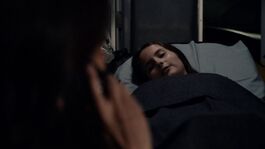 In order to prevent May from escaping the simulation, Radcliffe reprograms the Framework world to allow her to live a rewritten life: a life where she can look back happily on the Rescue on Bahrain, having managed to save Katya Belyakov instead of killing her, May's greatest regret.[33][2]
21st
Jeri Hogarth gives an acceptance speech for an award she has received, and talks about empowering women. She then sits down with her business partners, Steven Benowitz and Linda Chao. Benowitz says they are going to settle the lawsuit against their firm, which is being filed by Hogarth's former assistant Pam for having gone to prison for Hogarth and supposedly being harassed by her, exploiting her position as her boss. Hogarth disagrees and says Pam was very consenting and never harassed, but Chao highlights that Pam has a strong case. She talks about how Hogarth's actions stained her and Benowitz's good names and the trouble they are going through trying to restore their reputation.[23][24]
24th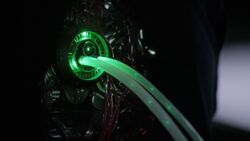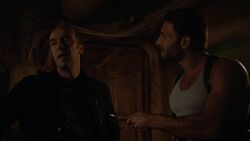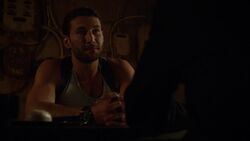 27th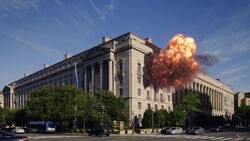 Attack on Ellen Nadeer: Anton Ivanov sends Tucker Shockley to expose Senator Ellen Nadeer to a Terrigen Crystal, since she could also be an Inhuman like her brother. However, it turns out that Nadeer is not an Inhuman, unlike Shockley, who is horrified when he himself undergoes Terrigenesis. As he exits his cocoon, his newly acquired explosive powers emerge as he blows up like a bomb, killing the senator and her staff.[34][35]
Meanwhile, in Caldes de Montbui, Spain, Phil Coulson and Alphonso Mackenzie find Agnes Kitsworth, Holden Radcliffe's ex-girlfriend and working partner. Though Radcliffe left her after failing to cure her from a brain cancer, he never forgot Kitsworth, and had built the Life-Model Decoy Aida with an exact resemblance to her.[34][35]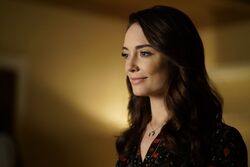 Coulson and Mackenzie convince Kitsworth to arrange a meeting with Radcliffe, so that they can find out Melinda May's location and rescue her.[34][35]
S.H.I.E.L.D. sends a team to investigate Tucker Shockley, unaware of Shockley's true nature. He is arrested and brought aboard the Zephyr One. He prepares to explode again, before being ejected just before he can take down the plane.[34][35]
In Spain, Radcliffe attends the meeting with Kitsworth and persuades her that he has a way to save her: the Framework, a whole virtual rebuilding of the real world, built by Aida, thanks to the knowledge found in the Darkhold. Radcliffe, much to Coulson's dismay, takes Kitsworth with him to connect her to the Framework.[34][35]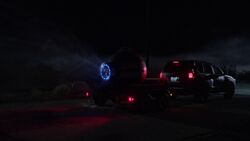 Kidnapping of Jeffrey Mace: A field mission is planned to capture Shockley, and the team carry it out, successfully trapping him in a containment sphere designed by Leo Fitz. Mace, however, is taken down and captured by the Watchdogs while ensuring the other agents' escape.[34][35]
Agnes Kitsworth's consciousness is uploaded into the Framework. She wakes up in a private place located away from civilization, where she can live completely in peace, even if her body perishes in the real world.[34][35]
Phil Coulson resolves to save both May and Mace.[34][35]
28th
29th
Real World
Jessica Jones researches the client she photographed visiting Pryce Cheng in his office, and finds the man is looking for his missing dog despite him winning custody over the pet when he divorced his wife. She takes out the boxes of her family's ashes and looks at them while drinking.[37][24]
The agents fly to the new destination, where they find the suit, but not the Patriot. They also discover a wall covered with newspaper articles and photographs retracing the life of a single individual: Phil Coulson.[34][38]
Meanwhile, Phil Coulson and his team finds the same safe that he and May had cracked in the past, and they discover the skeletons of several SVR soldiers, with one skull containing a ringing cell phone. Coulson takes the call and finally speaks with the Superior, who blames Coulson for the deaths of the soldiers from his unit in 2003. Ivanov then tells Coulson that Mace and May will suffer the same fate of his former colleagues. After hanging up, he tells Mace about his belief that Coulson having engineered all alien-related events on Earth in the past few years.[34][38]
The S.H.I.E.L.D. team returns on the Zephyr One, where they try to locate Mace and May. Using the intel provided by Ivanov, they learn about the Krasnoyarsk Krai naval base. They immediately fly to the base and begin their infiltration, with Fitz and Simmons taking over the communications room while Coulson, Johnson, and Mackenzie search for their captured friends.[34][38]
Jessica Jones wakes up at her desk, with Malcolm Ducasse in her kitchen, who gives her a package that has been sent by Cheng Consulting. Jones answers an urgent knock at the door, only to find the man who previously visited her for help, "Whizzer", who is spouting more stories of people trying to kill him, but she shuts the door in his face. Jones opens the package from Cheng, which contains all his information and message saying, "I am an open book," telling her to give up trying to find leverage on him as there is none. Jones also realizes a potential client has hired Cheng instead of her, and becomes angry. She remembers Cheng's client's missing dog, and realizes she can steal a client from Cheng in return.[37][24]
Framework History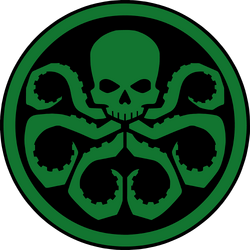 The Framework is updated as each of them enter, removing their biggest regret from their lives, and thus altering the Framework's history from those points. The Framework's history is now fully created and updated, including the pivotal Cambridge Incident.[34][39]
Before 400 A.D. (Framework)
1830 (Framework)
1904 (Framework)
1929 (Framework)
1941 (Framework)
1961 (Framework)
1964 (Framework)
1977 (Framework)
1982 (Framework)

July

22nd

Nick Fury approaches Phil Coulson soon after he leaves high school and asks him to become part of S.H.I.E.L.D.. However, Coulson refuses, because he feels unready to accept that much responsibility.[43][44]

1983 (Framework)
1986 (Framework)
1987 (Framework)
1988 (Framework)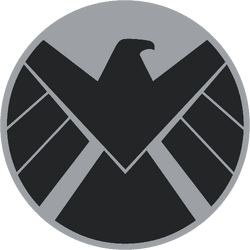 1999 (Framework)
2006 (Framework)
2008 (Framework)

May

6th

Eva Belyakov, a member of the Inhuman community in Afterlife, goes rogue after Jiaying refuses to allow Belyakov's unstable daughter, Katya, to go through Terrigenesis. She takes with her an assortment of stolen Terrigen Crystals, which she uses to transform Katya without the proper mental conditioning. Katya develops sensory manipulating powers and a hunger for pain. The mother-daughter duo travel to Bahrain, where they create chaos by using Katya's powers to sap the emotional energies from local civilians.[2][36][45]

15th

Rescue in Bahrain:

S.H.I.E.L.D. takes notice of Eva Belyakov's activities and tracks her down to Manama, Bahrain. A team led by Melinda May is dispatched to analyze Belyakov for the Index; they are unaware of Katya's involvement or powers. Eva and Katya assume control of a group of gangsters and hold the entire S.H.I.E.L.D. team, minus May, hostage within a warehouse. Before breaking in, Melinda May calls Andrew Garner in order to say goodbye if anything bad happens to her. May breaks in, managing to successfully kill Eva and the gangsters, saving Katya and the S.H.I.E.L.D. agents. May does not realize that Katya was also Inhuman.[2][36][45]

As an act of goodwill, S.H.I.E.L.D. take Katya Belyakov back to the United States of America so she can live a normal life among other children.[36][45]

September

4th

12th

2009 (Framework)

As S.H.I.E.L.D. loses credibility, the sleeper agents of HYDRA within S.H.I.E.L.D. take advantage of the situation and reveal themselves to the real world, and a war begins between the two factions.[36]
November

2012 (Framework)
2013 (Framework)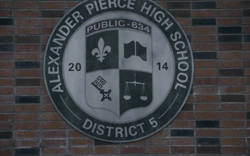 Real World
While their communications are briefly cut, Simmons figures out that Aida fled with the submarine. The S.H.I.E.L.D. agents finally regather and Coulson orders them to return to the Playground, despite not rescuing Melinda May.[34][38]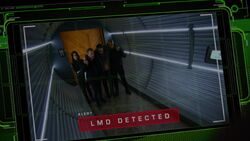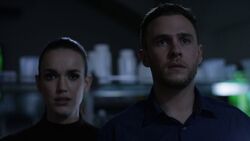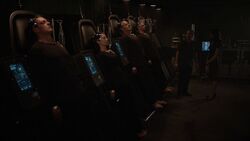 30th
Real World
Simmons and Johnson use sleeping gas to knock out the human agents and prove that they are not the LMDs, but Mace, Mackenzie, and Coulson are. A battle ensues between Mace's LMD and Johnson, who manages to destroy him. Johnson is then attacked by Coulson and Mackenzie's LMDs. She uses her powers to attack them, shattering Mackenzie's LMD completely, and escaping from Coulson. Simmons reunites with her and convinces Agents Davis, Piper, Fisher, and Prince that she and Johnson are not LMDs. Together, they prepare to use the Zephyr One to escape the compound and rescue their friends.[34][39]
Framework
The Hydra Observer newspaper publishes an article titled "The Inhumans Next Door, Are Your Neighbors Harboring Husks?"[34][36]
Real World
Johnson and Simmons are stopped by May's LMD, whose orders, given by Coulson's LMD, are to blow up the compound with everyone inside if necessary.[34][39]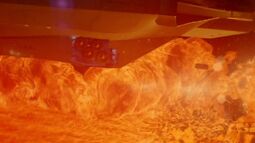 However, May's LMD realizes that the order goes against her programming to protect them, and lets the agents through to escape. As Simmons, Johnson, and the other agents start to escape from the base in Zephyr One, Coulson's LMD arrives at the exit in pursuit. May's LMD reveals that she let them go, and as he attempts to move past her, she ignites an explosion to destroy the LMDs and allow the agents to get away. The blast destroys the entire hangar of the Playground, but the Zephyr flies out safely.[34][39]
The remain agents pick up Yo-Yo Rodriguez and inform her of the situation.[34][39]
Framework
Real World
Framework
Real World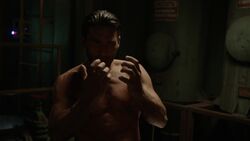 Eventually, Ivanov awakes, seemingly finding his body repaired and able to move again. Suspecting her tampering, he confronts Aida and tries to attack her, reminding her that he did not want his mind meddled with. Aida calmly informs him of what has transpired, explaining that his body is mechanical, while his mind is not. She shows him his own severed head and notes that his strength has now been enhanced. Aida explains that she learned how to do this by reading the Darkhold, and tells Ivanov that she needs him to protect the Framework, stating that despite being a machine, Ivanov can still feel emotion from his mind - an ability she intends to find for herself very soon.[34][39]
Framework
Believing her "boyfriend" is Lincoln Campbell, alive in the Framework, Johnson leaves the bathroom and approaches him, only to discover that it is the virtual avatar of Grant Ward. Shocked, she instinctively tries to use her powers against him, only to realize that in the Framework, she has not yet received her powers. Ward calls her Skye, and asks her who texted,. She attempts to answer without arousing suspicion, giving a vague response, but Ward deduces that it was Pinsky. Johnson sees a picture of her Framework "Skye" self and Ward together, looking happy, then Ward hands over her HYDRA badge, who, in this virtual recreation of the world, took over control years prior.[34][36]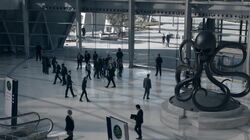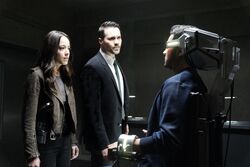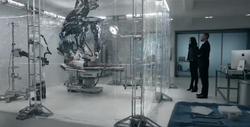 Coulson starts to think over all the things Simmons told him. He looks through paraphernalia he has kept over the last few years that he felt had strange significance he could not explain, like the article reporting on Doctor Winslow's capture, a drawing he made of an eagle, a leaflet for a string quartet in the Burkhart Theater in Portland (a glimpse of his beloved Audrey Nathan), a May page from the 2016 calendar, a ticket to Tahiti, and a page on which he had compulsively written, "It's a magical place."[34][36]
Real World
Angry at Pryce Cheng for his threats and arrogance, Jessica Jones goes to confront him. Cheng is meeting with the client looking for his dog, and she arrives during the meeting walking the dog, Felipe, in herself, explaining that she found it at his ex-wife's boyfriend's place. Cheng's client gets angry at him, saying Cheng had told him that he had already gone to look there and found nothing, but Cheng defends himself, saying the boyfriend would not let him in. Jones tells the client she can go to lengths Cheng will not and hands him her card as he goes to leave.[37][24]
Attack on Pryce Cheng: Cheng gets in her way when she attempts to leave, and provokes her with taunts about being a killer and her family's deaths. She knocks him to the floor and warns him to stay away from her and her clients, when he pulls out a taser. It has no effect on her due to her resilience, and she throws him through a glass door in anger. Jones goes to attack him further but then stops herself. She is restrained by security arriving on the scene as Cheng's co-workers call the police, and Cheng spitefully calls her the "weakest human being [he has] ever met".[37][24]
Framework
Real World
Jessica Jones is released from the courthouse after Trish Walker bails her out, with a court order to take anger management classes and a fine for property damage. Walker and Jones talk about how she is going to need to face her past and IGH, but Jones says she thinks facing it will make her worse, worrying about the fact that she has already killed someone. Walker's boyfriend, Griffin Sinclair, then arrives and they leave for a charity gala.[37][24]
Walker and Sinclair attend the fundraiser together. Walker talks about her concerns about Jones, and how the story she is planning to run will affect her. She looks out of the revolving doors and is shocked when she sees Will Simpson, seemingly stalking her, but when she moves closer he is gone, and she wonders if she imagined him.[37][24]
May
1st
Framework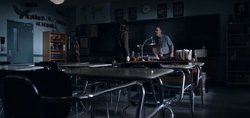 Before Phil Coulson's school day starts, he and Daisy Johnson discuss how HYDRA took advantage of the Cambridge Incident to rise and take control over the world. Johnson is called and alerted by Grant Ward about how HYDRA is sending a unit to capture Phil Coulson.[34][42]
When Alphonso realizes what Hope has done, he worries and warns her to stay away from everything involving HYDRA. As Alphonso Mackenzie waits with Hope for the school bus, HYDRA operatives arrive and round up the citizens at the bus stop. Alphonso is terrified that they know about the drone, but it transpires that they are, in fact, taking a potential Inhuman into custody. The Mackenzies are relieved, but still horrified at the brutality against the man who is taken.[34][42]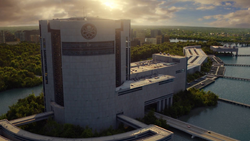 Johnson decides to go to the Triskelion and obtain the intel on Radcliffe's location as Coulson and Simmons go to a secret location where they will be taken to a meeting with the leader of the Resistance.[34][42]
Leo Fitz reunites with Madame Hydra and asks her for information about the person who is causing them problems. Despite her fear that he might recognize Jemma Simmons from fragments of memories of the real world, Madame Hydra decides to finally show him Simmons' picture. However, Fitz does not recognize her, and assures Ophelia that she will be killed.[34][42]
Real World
Jeri Hogarth meets with Pryce Cheng in her office. He blames her for him being assaulted by Jessica Jones, saying she did not warn him of Jones' temperament when she used him to try to hire Jones. Cheng says, however, that he wants to sue Jones, believing he thinks she got off too easily, and tells Hogarth he wants to hire her to help him. She agrees.[37][24]
Framework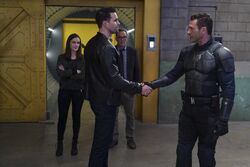 Assassination of Agnes Kitsworth: Fitz aims his gun at Kitsworth instead, as Radcliffe begs him not to kill her, saying that he is not acting the way Fitz would act, and is being brainwashed by Aida. Ward aims his gun at Fitz in order to prevent him from killing Kitsworth, but Simmons begs him not to shoot, and he reluctantly backs down. To her shock and dismay however, Fitz proceeds to kill Kitsworth. Simmons screams at him in horror, revealing their presence, but the trio escapes as Madame Hydra and Fitz take Radcliffe with them.[34][42]
Regretting his actions and ashamed, Mackenzie decides to join the Resistance in order to help them to fight HYDRA and rescue Johnson, to make up for his actions.[34][42][41]
Real World
Jessica Jones goes to enter her apartment but is suddenly attacked from behind by the Whizzer. She throws him to the floor, but he pulls a gun on her and insists that someone "like them" is trying to kill him and he needs her protection. He reveals that he is on medication, making Jones assume he is psychotic, but he explains that it is to repress his powers. Jones attacks him so he will drop the gun, and he exhibits super speed as he runs throughout the room, surprising her as he had been telling the truth. He throws a box at her, not realizing it contains her brother's ashes, and when she deflects it with her arm, they end up scattering across the room.[37][24]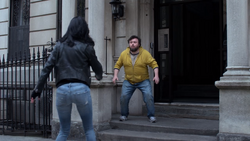 2nd
Real World
3rd
Framework
5th
7th
Real World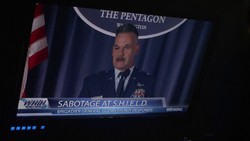 8th
Framework
9th
Framework
Alone, Madame Hydra tells Johnson that if she simply divulges where the others are, she can make Lincoln Campbell return, and the two of them can live a life together in peace. Johnson refuses defiantly, knowing it would never be the real Campbell.[56][41]
Johnson and Holden Radcliffe begin to speak through the vents in their holding cells, and Johnson learns from Radcliffe that Fitz killed Agnes Kitsworth. She is shocked, unable to believe her friend could do such a thing, until Radcliffe explains that only one sentence altered in Fitz's life could have changed his developmental course entirely, and in the Framework, Fitz and his father remained close over the years.[56][41]
As revenge for Kitsworth's murder, Radcliffe tells Johnson of a backdoor he installed to escape the Framework that Aida cannot disable, though he admits that she likely has it guarded.[56][41]
Real World
10th
Framework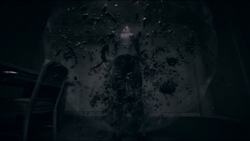 Real World
Aida returns to the real world after being severely injured by Daisy Johnson in the Framework. She is stunned by May's rebellion in the Framework.[56][43]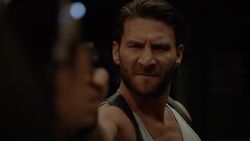 When she resolves to work on the issue so that May is no longer a complication, Anton Ivanov offers to simply kill May. However, it soon turns out that he is incapable of doing so; since Ivanov uses a body designed and built by Aida, he suffers from the same limitations as Aida, and thus cannot harm any of their captives. However, Aida tells Ivanov that if one of the agents begin to threaten the existence of the Framework, that overrules their defensive programming - the loophole she found with Radcliffe.[56][43]
Framework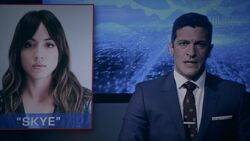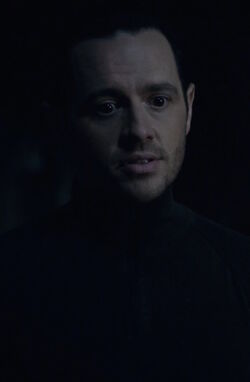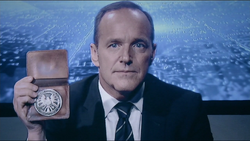 S.H.I.E.L.D. then broadcasts a subversive message featuring Coulson, where the former history teacher proudly announces his allegiance to S.H.I.E.L.D., and reveals HYDRA's lies and secrets, thanks to the footage recorded by May's body cam during the assault on the HYDRA Enlightenment Camp the day before.[56][43]
Real World
Anton Ivanov informs Aida that his men are on the verge of attacking the Zephyr One, where Daisy Johnson and Jemma Simmons are, both of whom are threatening the Framework.[43] Aida orders Ivanov to prepare for the final phase of her plan, since Fitz has completed Project Looking Glass in the Framework.[56][53]

Meanwhile, ten days after connecting Jemma Simmons and Daisy Johnson to the Framework, the other S.H.I.E.L.D. agents aboard the Zephyr One are running out of options - the Framework draws a great deal of the plane's power, forcing them to turn off all the non-vital functions such as heating.[56][53]
In order to keep the Framework running, Piper suggests disabling the plane's cloaking. Prince disagrees, as the cloaking is the only thing which protects them from Anton Ivanov's attacks. However, Elena Rodriguez decides to follow Piper's suggestion, and the Zephyr One reappears in the sky.[56][53]
Framework
11th
Framework
Real World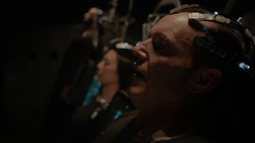 Framework
Fitz, accompanied by Radcliffe, finds Simmons. She apologizes for what happened with Alistair and desperately tries to make her boyfriend regain his real consciousness, but remains unsuccessful. As Fitz prepares to shoot her, Radcliffe suddenly disarms him, revealing his true reason for coming to the backdoor. He forces Fitz to the portal and pushes him through, successfully taking him back to the real world, hoping he has somewhat atoned for his mistakes. Simmons follows.[56][53]
Real World
Simmons wakes up in Zephyr One just as Ivanov's men are about to attack and shoot down the plane.[56][53]
Framework
Johnson tells Mackenzie it is his turn to leave, but despite her insistence, he refuses to return to the real world, since his daughter Hope Mackenzie is alive in the Framework and he feels he simply cannot live a life without her; even if the life is virtual, she feels too real to him to leave her behind for a world where Hope did not make it. Crying at losing her old partner, Johnson reluctantly returns to the real world alone.[56][53]
Real World
Johnson wakes on the Zephyr One and apologizes sadly to Rodriguez for leaving Mackenzie behind. However, Rodriguez does not have time to argue as Ivanov's attack comes.[56][53]

At Anton Ivanov's naval base, Coulson and May try to calm down Fitz, who is horrified by what he has done in the Framework, especially since his actions led to the deaths of Agnes Kitsworth and Jeffrey Mace. While Fitz is still in distress, Aida arrives in her newly created human body. She smiles at Fitz and has him touch her hands, entrancing him again like in the Framework. Fitz, puzzled, is slow to react, and cannot move away, therefore obstructing May from shooting Aida. Suddenly, Aida teleports, displaying an ability similar to the Inhuman Gordon, and takes Fitz away with her, much to Coulson and May's dismay.[53] Anton Ivanov hears the commotion and arrives in time to watch Aida take Fitz.[56][46]
Framework
Mackenzie returns to the Playground to spend time with his daughter, telling her that everything he needs in his life is right there.[56][53]
Real World
Simmons and Johnson learn that S.H.I.E.L.D. is once again considered dangerous by the authorities after the destruction of the Playground, with Glenn Talbot speaking on WHiH about the suspicion that Johnson has something to do with it.[56][46]
In an apartment designed to look familiar to Fitz, Aida walks in, fully dressed. Fitz is still highly troubled and worries about his friends. He tries to make Aida empathize and help him rescue them.[56][46]

The team returns to a destroyed Playground and lock Fitz and Aida in one of the remaining Containment Modules, waiting for them to wake. They further discuss what happened in the Framework and how they feel now that they are back,with Simmons fearing that Fitz could still be a cruel and ruthless person, and still in love with Aida.[56][46]
12th
Real World
Framework
Several hours after Alphonso Mackenzie decided to stay with Hope, Elena Rodriguez, who has uploaded her consciousness into the Framework in order to rescue him, wakes in the virtual reality to find herself strapped to a chair in a building on fire. She screams in despair at her hopeless situation.[56][46]
Real World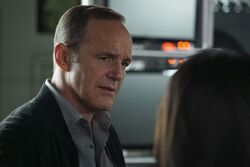 Aboard the Zephyr One, Phil Coulson and his team are still trying to figure out a way to fight and stop Aida, who has become incredibly dangerous since she acquired a human body. Leo Fitz and Jemma Simmons discuss Aida's powers, which she obtained by assessing various Inhumans in the Framework, such as Lincoln Campbell, Vijay Nadeer, and Gordon. However, they end up arguing about what they have to do next to deal with Aida.[56][57]
Meanwhile, Daisy Johnson keeps monitoring the vitals of Elena Rodriguez and Alphonso Mackenzie, who are still trapped in the Framework. Johnson tries to make adjustments to the programming so as to help Rodriguez, but soon discovers that Aida is shutting down the Framework, deleting every element in it and thus threatening Rodriguez and Mackenzie's lives.[56][57]
Framework
Rodriguez is still tied up to an experimentation chair in the Triskelion when a HYDRA agent finds her. As he prepares to kill her, Rodriguez is suddenly saved by Holden Radcliffe. He explains that he followed a trail of yo-yos, which Rodriguez realizes must have been programmed in by Johnson.[56][57]
Real World
Framework
Radcliffe takes Yo-Yo Rodriguez to the Playground to see Mackenzie. Mackenzie is organizing the evacuation of the refugees, though he is worried by the sudden disappearances of many objects due to the Framework shutting down.[56][57]
Real World
Framework
Yo-Yo Rodriguez tries to convince Alphonso Mackenzie to leave the alternate reality and go back to the real world with her, but he is still not ready to give up on a life with his daughter Hope, even when everything in the Framework is disappearing in front of them.[56][57]
Real World
Framework
Rodriguez talks to Radcliffe about her inability to convince Mackenzie to come home. During the conversation, Hope Mackenzie overhears Rodriguez say that she is not real, upsetting her.[56][57]
Real World
Ambush on Aida:

Fitz tells Aida he is ready to obey, but Aida chooses to kill Simmons nonetheless. However, unbeknownst to her, Simmons was replaced by a Life-Model Decoy first. The real Simmons shoots Aida multiple times as she tries to get the Darkhold from Coulson. Aida mocks them, saying that they cannot stop them, when Coulson reveals that he has borrowed the powers of the Spirit of Vengeance and transforms into the Ghost Rider. After a short fight, Aida is finally killed.[56][57]
Framework
Destruction of the Framework: Rodriguez decides to stay in the Framework with Mackenzie, waiting for their death together. However, when Hope finally disappears, Mackenzie finally agrees to leave the Framework with Rodriguez by using a backdoor created by Johnson.[56][57]
Real World
Framework
Holden Radcliffe, who still imprisoned in the Framework as he no longer has an actual body in the real world, goes to a beach and toasts the end of the only world he has left, before vanishing, finally deleted, killed entirely.[56][57]
Real World
Abduction at Rae's Restaurant:

Coulson's Team leaves for the diner at 20:17, and arrive at 20:54, where they enjoy a simple meal before their inevitable arrest.[59] Enoch then enters the diner at 21:44, leading an armed squad. They freeze the S.H.I.E.L.D. agents using an unidentified device, and take everyone but Fitz away.[57] When a member of Enoch's team check about Fitz, he confirms that he should not be taken, as he is not on "the list".[56][58][59]
The team, still frozen, is led to the White Monolith before the "window" closes. As soon as they wake back up, it liquefies and they are swept away to a space station 74 years into the future.[56][58][59]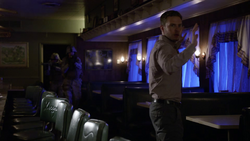 Fitz comes out of the frozen state he was put into and finds his friends gone. The United States Armed Forces arrive and arrest him, confused as to where the other six have gone.[56][59]
At Blue Raven Ridge, Leo Fitz is interrogated about the whereabouts of his friends, but insists that he does not know what is going on.[56][59]
13th
The next morning, Fitz is taken for a polygraph test. This shows the army lieutenants and general that he is telling the truth, and Fitz asks to help them in their search.[56][59]
16th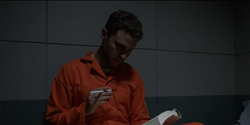 18th
21st
22nd
23rd
24th
26th
27th
29th
Fitz has been drawing a monkey face, his favorite animal, for every day of his incarceration. He draws a 17th monkey face on his cell wall.[60][59]
30th
June
3rd
Fitz tells them that he has been wondering if his previous brain trauma was exacerbated by the Framework, and he may have suffered Prodromal Schizophrenia and done something to his friends without realizing. Evans reassures him that everyone in restaurant had the same lapse in memory, and he is not responsible.[67][59]
Before returning to his cell, Fitz asks Evans to have his letter posted to Liverpool F.C. fanzine Ballblaster Hooligan in the United Kingdom, complaining about the Liverpool goalkeeper's performance at the end of the season.[67][59]
8th
Destiny Gonzalez, a 17-year-old girl who lived with her foster parents at the Helping Hand Youth Hostile, decides to flee to Los Angeles, hoping to find a new home. She is struggling with postpartum depression after giving birth to her daughter 2-and-half years prior.[68][8]
In Los Angeles, Gonzalez is assaulted by two men. Her screams are heard by two women who work for the Church of Gibborim, who rescue her and offer her the opportunity to go with them for a bed to sleep in, telling her that she could leave whenever she wants. Gonzalez accepts the offer. As she is taken by the women along with other young people, the men that assaulted her shout that she would have been better off with them.[68][69]
9th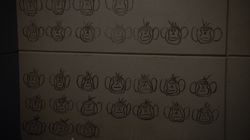 10th
18th
23rd
Fitz receives the July 2017 edition of Ballblaster Hooligan, shipped over to the United States of America on his request, in which his letter has been published. He continues to write in to each month's issue, hoping to get the attention of Lance Hunter.[71][59]
26th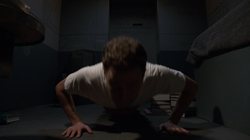 27th
With a soccer game on, Fitz turns on his light and flicks through his work. He rips out a page and scrunches it into a ball, frustrated at not yet finding an answer to what has happened to his friends.[72][59]
28th
30th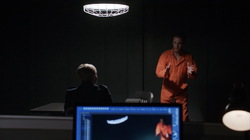 Fitz draws his 49th monkey face on his cell wall, to mark his 49th morning in incarceration.[72][59]
July
20th
28th
August
8th
Continuing to struggle in his attempts to find out his friends' fates, Leo Fitz perseveres nonetheless, with soccer on in the background in his cell.[73][59]
17th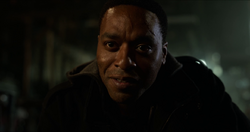 22nd
23rd
24th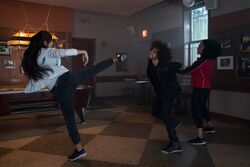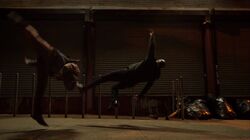 25th
28th
29th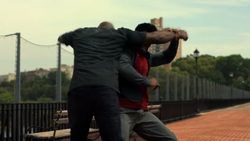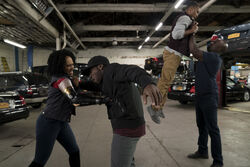 30th
31st
September
3rd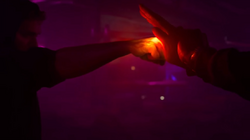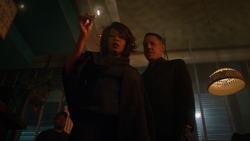 4th
5th
8th
9th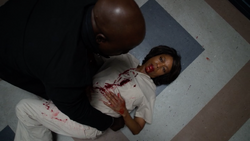 17th
22nd
October
3rd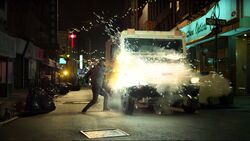 5th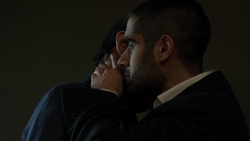 7th
8th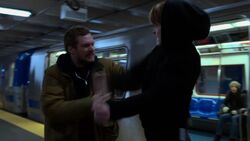 9th
10th
20th
22nd
23rd
24th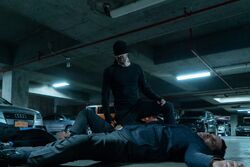 25th
26th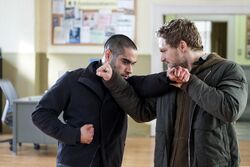 27th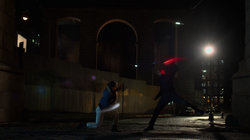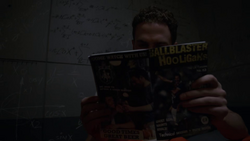 A worker delivers Fitz the latest, November 2017 issue of Ballblaster Hooligan - the fifth consecutive edition in which he has a letter published in the inside cover. He checks the letter, then tosses it aside, hoping that Lance Hunter will eventually come to his aid.[73][71][102][59]
28th
29th
30th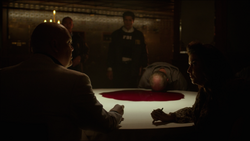 November
1st
2nd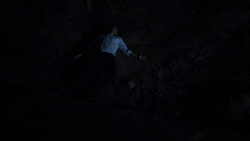 3rd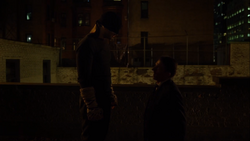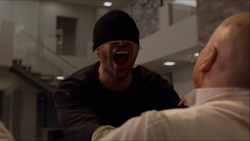 18th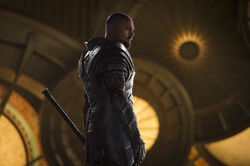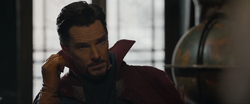 Sakaar - Day 1
After being thrown out of the Bifrost, Loki is spat out from a wormhole onto the junk planet of Sakaar, where many stray wormholes open. On Sakaar, time runs differently, with no direct correlation to elsewhere - sometimes the same, sometimes faster, sometimes slower. While less than a minute passes outside of Sakaar, Loki lives for a few weeks on the planet, becoming friends with the leader of the local Contest of Champions, the Grandmaster.[111][112]
Outside of Sakaar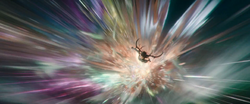 Still in the Bifrost, Hela engages Thor in a duel. He escapes her grip, but he too is thrown out of the bridge.[111][112]
Sakaar - Day 25
Thor falls through another wormhole onto the surface of Sakaar. He is approached by locals Sakaarans, who ask him if he is food. They attempt to capture him, when a woman arrives in a ship to stop them.[111][112]

She lowers her ramp, and swaggers down it while drinking, but falls off the ramp from her drunkenness. As the Sakaarans continue to attempt to take Thor, the woman, Scrapper 142, gets back up and engages blasters on her ship, controlled by gauntlets she wears. She takes out the Sakaarans, before capturing Thor for herself.[111][112]
Outside of Sakaar
Sakaar - Day 25
Strapped to a chair, Thor is taken through a tunnel introducing the Grandmaster. He begins to panic when the tunnel ends and he is jolted into a meeting with the Elder himself - an eccentric man in colorful clothing, with an assistant beside him.[111][112]
The Grandmaster enjoys teasing his cousin, Carlo, who he has strapped to another chair. Momentarily making him think he will set him free, the Grandmaster then gleefully uses his Melt Stick to kill him.[111][112]
Outside of Sakaar
Hela enters the Asgardian Palace with Skurge, and throws her Necroswords into the ceiling of the main hall to bring the murals crashing down. As these fall, older murals are revealed underneath, revealing the true history of Asgard, of her and Odin's conquest of the Nine Realms - the history Odin had tried to bury.[111][112]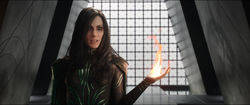 Sakaar - Day 25
Loki sends a conjured image of himself to see Thor, who was mourning his father. Loki attempts to convince Thor to abandon Asgard as Hela is stronger than both of them, and instead join him by the Grandmaster's side, so eventually they can betray him and become the rulers of Sakaar. Thor refuses and tells his brother to go away. As his projection disappears, Korg attacks what he believed to be a ghost, realizing very late that he is gone.[111][112]
19th
Sakaar - Day 26
Outside of Sakaar
20th
Outside of Sakaar
Sakaar - Day 27
After their fight, Thor wakes up in Hulk's chamber. The two former allies have a conversation, and Thor keeps pleading for Hulk's assistance, but Hulk refuses to acknowledge their friendship, grumpily stating that Thor likes Banner better. He does, however, reveal the location of the Avengers' Quinjet, nearby on Sakaar.[111][112]
Outside of Sakaar
Heimdall hears Thor's call, and uses his powers to allow Thor to see what is happening in his home. After they talk, Thor tells Heimdall that he is not sure where he is or how to get back. Heimdall uses his vision to inform Thor that he is on a world surrounded by gateways, and he has to take the largest one to return to Asgard.[111][112]
Sakaar - Day 27
21st
Sakaar - Day 28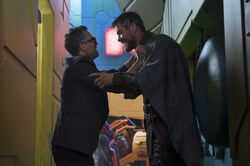 As they hide, Banner voices his fear that after 2 years spent inside the Hulk, the monster might be taking over, and that if he ever transform back to Hulk again he might not be able to come back.[111][112]
Valkyrie and Loki are sent to find Thor and Hulk by the Grandmaster.[111][112]
After finding out she was one of the Valkyries, Loki makes Valkyrie recall her fight with Hela. She retaliates, fighting and subsequently knocking out the God of Mischief.[111][112]
Valkyrie finds them and agrees to help, to get revenge on Hela, and Thor names the team "the Revengers". As they prepare, Thor finds her Dragonfang, and warns them not to trust Loki, telling a story of how Loki once turned into snakes to play a trick on him. Loki, not wanting to remain stuck on Sakaar, tells Thor he has the Grandmaster's security codes which will give him control over his systems.[111][112]
Thor sends Valkyrie to deactivate the Control Disks so the slaves can help steal the Grandmaster's ship. Around the gladiator quaters, the disks fall off, to Korg's delight. Being provided with a firearm by Valkyrie, he leads a slave revolution.[111][112]
Outside of Sakaar
Sakaar - Day 28
Outside of Sakaar
Sakaar - Day 28
The Grandmaster emerges from a hiding spot and addresses the Sakaarans about their revolution. He desperately uses one last remaining trick, attempting to seem clever, and to convince the rebels that they have benefited each other - that they could not have had their rebellion if not for him. The Grandmaster then suggests that perhaps they "call it a tie".[111][112]
Outside of Sakaar
Thor wears a new eye-patch to cover his missing right eye. Loki visits him, surprising Thor when he reveals that he has actually come in person, rather than as a conjured image. The two brothers share a moment, acknowledging the maturity and begrudging respect they have reached in their relationship.[111][112]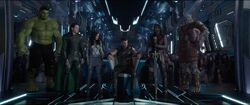 Thor walks among the people he has saved, who make way for him to walk through to the seat at the forefront of the ship. He reaches the chair, serving as the new throne, and finally assumes his mantle as the new king of Asgard.[111][112]
24th
25th
In the interrogation room, Leo Fitz is confronted by Lieutenants Evans and Lucas, who remind him that in the last 6 months, he has not brought them a single plausible theory. Fitz posits in sincerity that his friends may, in fact, have been abducted by aliens. Tired of his failures and finding this theory ridiculous, the lieutenants' superior, General Hale, enters and angrily threatens to have him locked up for good. However, at that moment, she receives a call informing her that Fitz's "attorney" has arrived and is demanding to see his client.[114][59]
Fitz's supposed attorney enters the room, and Fitz is relieved to see that it is in fact Lance Hunter, who picked up on the messages he left him in Ballblaster Hooligan. Once they are left alone, they talk briefly and begin to argue, with Fitz saying Hunter took too long, but in the end Fitz hugs him, happy to see him after over a year-and-a-half of Hunter being unable to contact them.[114][59]
Escape from Blue Raven Ridge:

Hunter reveals to Fitz that the place they are in is a military compound, and informs him that he plans to break him out. Fitz begins to tell him a plan he came up with for escape, but Hunter simply detonates one of the walls, allowing them to leave the room, having already put a plan in place.[114][59]
Hunter's associate, Rusty Peltzer, attempts to distract the military by flying a helicopter overhead. However, Peltzer clumsily loses control of the vehicle and crashes to the ground, dying in an explosion.[114][59]

Lieutenants Lucas and Evans inform their boss, General Hale, that there was nothing suspicious in Fitz's letters and that they therefore do not know how he managed to make contact with someone on the outside. They then show Hale that they have found footage of the van the duo escaped in, and Hale orders them to track the pair, but not to engage them.[114][59]
Hunter gives Fitz back his cell phone, and he scrolls through articles, finding that the news is still reporting S.H.I.E.L.D. as a hostile organization following the attack on the international inquiry by a Daisy Johnson LMD. He asks Hunter about Bobbi Morse, and Hunter reveals that they are still a couple, but are taking some time apart to operate individually. Fitz then mentions that the only lead they have on the agents' abduction is a beer van outside Rae's Restaurant from that night, and Hunter tells him that Rusty Peltzer kept equipment for tapping into security footage in the back of the RV.[114][59]
Fitz rushes to look at Peltzer's tech, but when he does, he discovers that the security footage blacked out during his friends' abduction. He realizes, however, that several similar vans appearing in security footage before and after the abduction may in fact be the one same van, somehow changing its appearance, and confirms this using a structural analysis that proves they are identical. Following the van's route using the security footage, they track the person responsible back to his home.[114][59]
Hunter and Fitz drive to the abductor's house and raid the home, finding a man inside and holding him at gunpoint. He calmly introduces himself as Enoch, an alien Chronicom, and explains that the group are in the year 2091, saying that a "seer" told him about needing to send the agents to the future, as well as that Fitz needed to stay behind. Fitz becomes aggressive, pressuring Enoch to reveal who and where the seer is, and the alien tells them he will take them to see her.[114][59]
Fitz and Hunter are taken to meet the seer in a park, finding that she is Robin Hinton, Charles Hinton's daughter, who has undergone Terrigenesis at a young age and acquired abilities to see past, present, and future, similar to her father's foresight. She is sitting with her mother, Polly, who Fitz remembers from the incident last year. He introduces himself to the two of them.[114][59]
Meanwhile, Evans and Lucas track Fitz and Hunter to Enoch's house and break in to investigate. They find no one present, but discover a child's drawings in the kitchen, depicting the two of them in the kitchen in the exact same scenario they are currently in. Evans realizes that their suspicions that S.H.I.E.L.D. had some sort of foreseeing technology were incorrect, as in fact, the seer is a child.[114][59]
The two lieutenants manage to track down Fitz, Hunter, Enoch, and the Hintons and arrive at the park. However, using the same Chronicom technology he used to capture the S.H.I.E.L.D. team 6 months prior, Enoch immobilizes them where they stand for half an hour, so as to allow them to escape. When lieutenants return to consciousness and mobility, it is as if no time has passed and the group vanished, but Lucas realizes what happened to them after checking his watch.[114][59]
Enoch drives the group to the location where the other agents are staying in 2091: the Lighthouse at Lake Ontario.[114][59]
26th
General Hale is delivered Hinton's drawings. She tells Lieutenants Evans and Lucas to make finding the seer a priority.[114][59]
Enoch informs Fitz and Hunter that sending the agents to the future was part of a plan to stop some sort of extinction-level event, but that the details of this event are unknown.[114][59]
Fitz and Hunter discuss Fitz's relationship with Jemma Simmons, and Fitz comments that he fears the universe wants to keep him and Simmons apart. Hunter says this is nonsense, but Fitz claims that it might even be best for everyone, as he is struggling with the part of himself which still feels like the Framework version of himself - having caused him to become aggressive towards Enoch.[114][59]
Deciding to try again to find out why he was left behind, Fitz goes to speak to Robin Hinton and Polly, who explains to Fitz that Robin can only communicate her seeings through drawings, as when her powers are in use, she can become scatterbrained. Robin hands Fitz a new drawing, explaining that his purpose is to save his fellow agents after they are done helping in 2091, and bring them back to present day.[114][59]
Fitz discusses with Enoch how he could get to 2091, and Enoch reveals that he used a capsule thousands of years ago to get to Earth, and that if Fitz can find this, it might be able to help him. He says, however, that it is being housed in a compound called Blue Raven Ridge, which Hunter explains to Fitz is the exact compound they just escaped from. Fitz reluctantly decides that they will simply have to break back in.[114][59]
Infiltration into Blue Raven Ridge:

Leo Fitz and Lance Hunter pose as repairmen to drive into Blue Raven Ridge. They then release ferrets to set off the perimeter alarms, causing the guards to go to protect the border, looking for anyone trying to escape, thus leaving the duo free to break into a warehouse in the compound.[114][59]
In the warehouse, the two find the capsule stored away. They then realize that the warehouse is also hosuing not only S.H.I.E.L.D. weaponry, but Zephyr One itself, which will help their escape.[114][59]
Hunter and Fitz load the capsule onto Zephyr One, but as soon as they have, soldiers arrive in the warehouse to stop them. Fitz uses an I.C.E.R. found in the warehouse to start firing at them, while Hunter launches the plane. Fitz then jumps on-board as the plane takes off, and the two manage to escape through the open roof, flying away.[114][59]

General Hale meets with Lieutenants Evans and Lucas and berates them for repeatedly failing her. They believe they are being demoted, but Hale instead simply shoots them both through the head.[114][59]
Knowing that the Lighthouse will eventually become the base populated by the Kree and the final remnants of humanity, where his friends are fighting in the future, Fitz stores the S.H.I.E.L.D. weaponry inside a wall, to retrieve in 2091. He then reveals to Hunter what the plan is: the capsule is a cryogenic chamber, and he will sleep in freeze for 74 years, to wake up biologically still young in 2091. He writes a note on the back of a Lake Ontario postcard saying, "Working on it - Fitz", which he leaves with Robin Hinton, hoping his friends will get his message.[114][59]
When Lance Hunter expresses his worry that the capsule cannot be kept safe for 74 years, Enoch clarifies that he will take Fitz in the capsule with him in a ship, and will orbit a planet a safe distance from Earth for 74 years, trying not to be discovered. Hunter offers to help Polly and Robin Hinton for the foreseeable future in his stead, with the help of Bobbi Morse, which Enoch is grateful for. Hunter wishes Fitz well, telling him what he always told Morse: "Don't die out there." Fitz then enters the chamber, and as it begins to freeze, Hunter jokingly quotes Star Wars Episode V: The Empire Strikes Back, saying, "I love you," and Fitz responds in kind with a joking, "I know". Leo Fitz is frozen, beginning 74 years of cryostasis.[114][59]
December
3rd
4th
5th
6th
8th
Alex Wilder plays Star Wars Battlefront before going to school.[119][8]

Alex is approached by his dad, Geoffrey Wilder, and tells him that the reason he has not played it in 2 years is that it is the game he and his friend, Amy Minoru, had played together before she died. Geoffrey tries to comfort him, but Alex rejects the sympathy and goes to have breakfast with his mother, Catherine Wilder. They talk briefly about his attitude, and how his parents gave him space after Minoru died, but that it was time to stop being introverted. His father suggests that he meet up with his old friends, the other children of the members of PRIDE, a small organization which the Wilder parents are also a part of. He tells Alex to value the friendships he has at this age, and not let them slip away.[119][69]
Nico Minoru gets ready for school. She puts on her makeup, then she tries to put on black tights, which end up ripping. She decides to go to get a better pair from her deceased older sister's room.[119][69]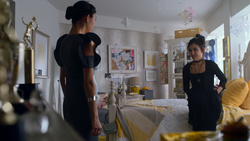 Tina Minoru, Amy and Nico's mother, watches her daughter entering Amy's room from cameras in the house. She goes to confront Nico, reminding her that it is forbidden for her to enter Amy's room. Nico ignores her mother and, on her way out, accidentally knocks over one of Amy's trophies, breaking it. She tries to apologize to her mother, who simply orders her to leave.[119][69]
Chase Stein does weight training in his room. He is interrupted by his mother, Janet Stein, who tells him that it is time to have breakfast. Chase asks her if his father is at the breakfast table, which she confirms.[119][69]
Alex Wilder drives off to school after breakfast. His parents talk, with his father, Geoffrey, being uncomfortable about the PRIDE meeting.[119][8]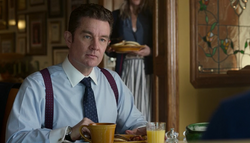 At breakfast, Chase's father, Victor Stein, reproaches him for only achieving a C in Spanish, acting cold and intimidating towards his son.[119][69]
Karolina Dean and her father, Frank Dean attend a church service at the Church of Gibborim Executive Offices.[119][69]
Chase Stein prepares to leave for school. He argues with his mother about his dad, saying that Victor is rude and aggressive, and that he is getting tired of him - that he cannot wait to go to college next year and get away from him. His mother, Janet gets a call, which Chase is surprised by, unaware that Victor even let her have friends. She rejects the call, not wanting Chase to know that it was from Nico Minoru's father, her secret lover.[119][8]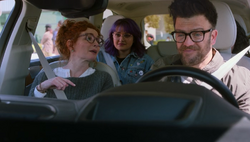 Gert Yorkes and Molly Hernandez are taken to school, Atlas Academy, by Yorkes' parents, Dale and Stacey, who adopted Hernandez after her parents died in a fire 10 years ago. After an awkward conversation, Yorkes and Hernandez abandon the car quickly.[119][69]
Alex Wilder watches as all of his old friends now ignore each other before school. He calls his mother and asks her for permission to invite them to their house that night, like how they always used to. Catherine Wilder agrees, despite her husband's reservations about having the teenagers in the house while the PRIDE meeting is happening. Catherine dismisses this, saying that as teenagers, the last thing they would care about is what their parents are doing.[119][69]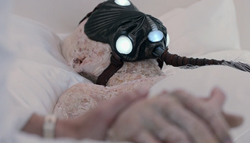 Meanwhile, Leslie Dean enters a room with fingerprint security in which someone is terribly sick, covered in grey crust and in a special life-support machine.[119][69]
Nico's parents, Tina and Robert Minoru, discuss the current situation between Tina and Nico. Tina decides to seal Amy's room with the Staff of One, although Robert does not think that that is the solution since, if they continue like this, they could lose Nico due to the conflict with her mother.[119][8]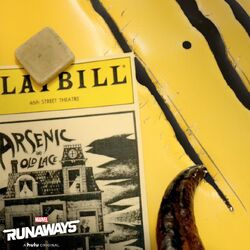 After dropping off the girls, Stacey Yorkes, Gert's mother, informs her husband, Dale, of the PRIDE meeting, which he had forgotten about. They express their annoyance at having to go, with Stacey also being bitter at Tina Minoru's insults of her homemade brie. Dale prefers not to go, but Stacey says that if anyone deserved a night off it is her, having taken care of their Deinonychus the night before.[119][8]
Gert Yorkes gives a feminist talk in class and proposes the creation of a group, "Undermining the Patriarchy", needing 4 members for it to be officially recognized by the school, but her classmates pay her no attention. After this, Wilder approaches Stein to invite him to his house that evening, but when Yorkes and Dean approach to ask what is happening, tension arises between the teenagers and it becomes clear that a meet-up may be impossible.[119][69]
In the construction site of a supposed school being built by PRIDE, a small group of gangsters, led by Darius Davis, arrive and threaten the workers to get them to leave, intending to use the situation to threaten Geoffrey Wilder.[119][8]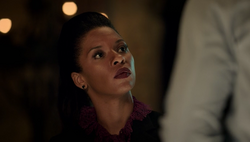 In the secret passageway in the Wilder Mansion, Geoffrey and Catherine Wilder are preparing for the meeting when Geoffrey gets a call from Howard, the head of the construction work, informing him of the situation with Davis. Geoffrey decides with his wife that he needs to resolve the issue in order to keep the construction on its feet.[119][8]
Destiny Gonzalez is approached by Leslie Dean, who has discovered Gonzalez's plan to leave. Gonzalez thanks Dean for her help over the last 6 months, and reveals that she has a daughter who is turning 3 today, and she had promised herself that she would never miss another birthday for her. Dean, however, asks her to wait, claiming she has a surprise for her - that Gonzalez will be advancing in the Church of Gibborim to "Ultra" status.[119][8]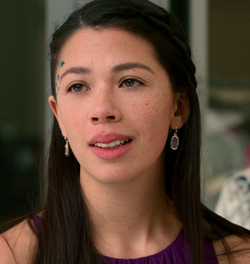 Geoffrey Wilder arrives at the construction site and confronts Darius Davis, threatening him by threatening his grandmother, showing him a camera that is directly recording everything about of her house implying that he could have her killed if Davis continues to mess with him. Davis agrees not to meddle with the construction of the school and returns to his car, where he discovers that his plan worked: while they talked, he managed to clone the contents of Wilder's cell phone.[119][8][22]
Molly Hernandez auditions to be part of the of the dance squad, but experiences what seems to be bad menstrual cramps, and is unable to continue the tryout. Hernandez heads to the nurse's office.[119][69]
Chase Stein asks his teacher to reconsider his grade in Spanish by allowing him to retake the midterm exam, but he refuses, telling him he simply has to work harder for next time.[119][69]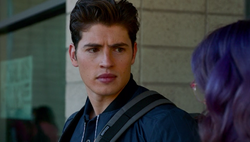 Gert Yorkes, who has heard everything, approaches Stein. She offers to help him with studying Spanish, and Stein suggests that they meet at a cafe that evening. Yorkes accepts.[119][69]
Alex Wilder finally finds Nico Minoru near the trophy cases and tells her about the meet-up that night, and confesses that he misses her. She indicates to him that she has not heard him because of her earbuds, but is lying, only turning on music afterwards as she heads to the girls' bathroom to cry.[119][69]
Karolina Dean sees an edit of a photo she uploaded earlier in the day, mocking her with the word "Brainwashed" replacing "Blessed". Dean visits the girls' bathroom to cry as well.[119][69]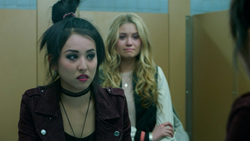 Dean hears how Minoru enters the bathroom. Both, face to face, pretend to be perfectly fine. Dean suggests her not using makeup to hide, but Minoru tells her not to hide behind a smile, because "it's still hiding".[119][69]
Molly Hernandez is given meds at the nurse's office. When the nurse steps out, her powers suddenly emerge as she uses super-strength to accidentally crush her chair. This relieves her discomfort, the repression having been the true source of her pain.[119][69]
Frank Dean asks his wife, Leslie, to allow him to move to Ultra position and become her partner in both life and the Church of Gibborim. She suspects that his meeting with Phil did not go well and led to this request. She decides to leave for the PRIDE meeting without her husband.[119][8]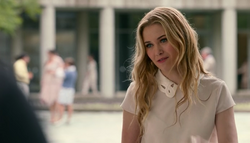 Karolina Dean is recorded for an interview by Vanity Fair in order to promote the Church of Gibborim, as her mother requested. She is approached by Destiny Gonzalez, who tells Karolina that she is incredibly grateful all the help her mother, Leslie, has given her.[119][69]
Back home, Molly Hernandez tries out her powers in the garage. She tries to pull a van but fails, instead going to bend a crowbar, just as the van beings to roll towards her from behind. Hernandez notices and turns. Her powers suddenly activate to stop it, and she cheers at her success, before suddenly becoming very tired and slumping against the wall.[119][69]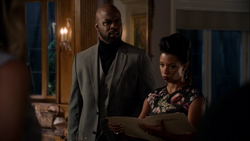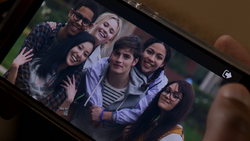 Karolina stares in awe, before suddenly passing out. Brandon and Lucas, Stein's friends from school, see Dean's unconscious body and carry her upstairs. Stein notices and, concerned, follows the boys.[119][69]
Molly Hernandez feeds the pets in the basement. She hears noises from the "Warning: Keep Out" room, and approaches the window. As she looks through, her adoptive parents' Deinonychus suddenly advances on the window, and Hernandez runs, terrified. She calls her sister, saying that she wants to leave the house, and Yorkes decides that she has waited long enough for Stein, leaving the cafeteria to go to pick up Hernandez.[119][69]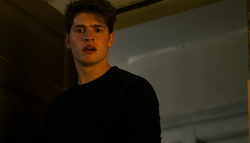 Arriving upstairs, Chase Stein finds Brandon and Lucas unbuckling the unconscious Karolina Dean's belt, preparing to sexually assault her. Horrified, especially when his supposed friends ask him to help, Stein apprehends them and gets in a fight. The duo give up, deciding it is not worth it, and leave. Stein puts Dean's belt back on and clicks her bracelet back into place. She wakes, and he takes Dean out of the party and to her car. She tells him about the lights, which he attributes simply to drug-taking, and she does not pursue the conversation further. Dean asks Stein to stay with her in the car, and they set off, deciding not to go to her home, but instead the Wilder Mansion. She drops the pill she was given out of her window, having not, in fact, taken any drugs.[119][69]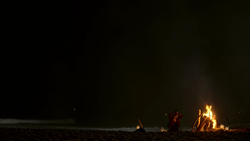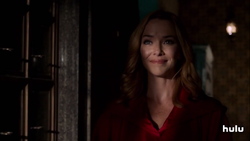 Leslie Dean informs Destiny Gonzalez that the ceremony to go Ultra is about to begin, and takes her to the ceremony room below the Wilder Mansion.[119][8]
The group of friends ask for suggestions on what to do next. Arguing amongst themselves, and not deciding on anything, Stein decides that if they are going to address the last 2 years of separation, he at least wants alcohol, and heads off to Geoffrey Wilder's office, where he remembers liquor used to be kept.[119][69]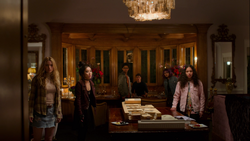 The group enters Geoffrey Wilder's living room, where they notice that their parents are gone. Alex Wilder reaches for coasters, but finds them stuck together. He twists the stack, and this triggers a mechanism, opening a secret passageway in the dresser which he was not aware of.[119][69]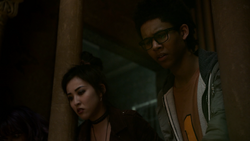 Stein questions what kind of charity meeting would be like this as Leslie Dean enters with a confused Destiny Gonzalez, and Karolina is shocked to find her mother involved as well. Gonzalez asks Leslie who the people she has been brought to are, not recognizing them from the Church of Gibborim, but Leslie avoids the question.[119][69][8]
Stacey Yorkes approaches Gonzalez with a cup, and asks her to drink from it, claiming that its contents will "purify" her. Gonzalez is scared, but Leslie Dean guides her to drink it, just as Karolina recognizes Gonzalez as the girl she met earlier that day. Gonzalez takes it in two hands and drinks, but then stumbles, weakened. Leslie helps her up to drink again, forcing the cup to Gonzalez's mouth as PRIDE surround her and she collapses.[119][69][8]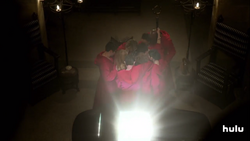 PRIDE then proceed to strip Destiny Gonzalez naked to prepare her for the sacrifice. Gert Yorkes notes that the ceremony has somehow managed to become even more creepy, as Victor Stein places his hand on the Dematerialization Box so as to activate it. Yorkes pushes Molly Hernandez back from their balcony, worried that her little sister will never be able to forget the horrible sight of what is going on. The box opens and a light comes out of it, as Geoffrey Wilder and Robert Minoru bend down to pick up Gonzalez. They walk her around the box and place her in, as the group of friends above shield their eyes from the blinding light coming from the box.[119][69][8]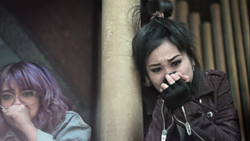 As Gonzalez begs for PRIDE to stop their ritual, Leslie Dean attempts to continue to reassure her. She tells the group to hurry and finish the sacrifice, as Nico Minoru and Gert Yorkes look on in horror. The box closes as Dean sheds a tear for Gonzalez's loss. Above, Minoru asks her friends what could possibly have just happened, and Molly Hernandez reaches for her phone, wanting to be able to see what is going on. Before the group can stop her, she reaches out to take a photo, leaving the flash on. The group run to escape as the light catches the eyes of the PRIDE members, who look up, concerned as to what could have happened.[119][69][8]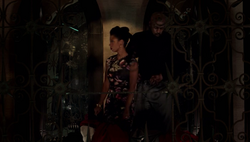 The Wilder parents leave to investigate immediately as the group sprint back to the entrance to the secret passageway and the other members of PRIDE posit theories as to what might have caused the flash. Geoffrey and Catherine undress as Alex and his friends reach the top of the stairs, but find the door closed. Stein suggests that he attempts to open it but fails, just as the Wilder parents finish dressing and head up the passageway. The combined strength of the 17-year-olds still proves to be insufficient, but as Hernandez hears footsteps, she becomes afraid and her super-strength kicks in, allowing the group to escape.[119][8]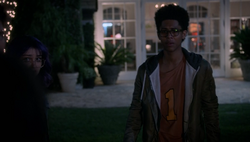 Continuing to flee, Alex Wilder tells his friends to head to the guest room while he runs elsewhere, struck by an idea. Minoru tells him that she trusts him and they go ahead. Meanwhile, Catherine and Geoffrey reach the top of the passageway. In the guest room, Karolina Dean, Chase Stein, and Gert Yorkes each discuss potential rational explanations for their parents' behavior, but find flaws in each other's theories. Minoru suggests that they need to accept that their parents are murderers, having killed Gonzalez. Meanwhile, Wilder arrives at the mansion's fuse box.[119][8]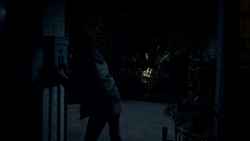 Alex Wilder begins flicking the switches on the fuse box to cut the power. Minoru watches behind Dean as the power in Geoffrey Wilder's office shuts off, putting Geoffrey and Catherine, who have reached the office, into darkness. Alex then switches off the lights in the secret hall, the outside decoration lights, and finally the guest room lights, confusing his friends.[119][8]
Alex Wilder returns, and explains that he cut the lights so that their parents think there was simply a power-cut, and that that is what caused the flash of light. Wilder's parents approach the teenagers, trying to discern whether they had seen anything that they should not have, but find the group playing Twister and acting as friendly as they always used to.[119][8]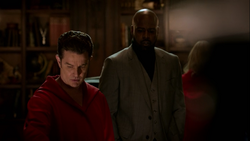 The members of PRIDE are disheartened, expressing their sadness at the uncomfortable sacrifice they had to make, with Geoffrey Wilder calling it the hardest yet. They are relieved, however, that it is the last one they will ever have to make.[119][8]
The teenagers do not know what to believe, not wanting to admit that their parents are murderers. They take a look at Molly Hernandez's picture, but find it too blurry to clear up any questions.[119][8]
Karolina's father, Frank Dean, looks at his wife's calendar at the Church of Gibborim Executive Offices, trying to find anything untoward to explain her recent lack of interest in him. He looks at that day: Friday 8th, and the following days, but finds nothing suspicious.[119][8]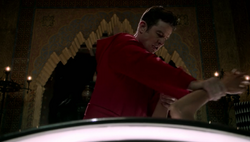 Every member of the PRIDE except Victor Stein leaves the hall to reunite with their children. Stein is angry to discover, once the group have left, that Destiny Gonzalez, has not, in fact, dematerialized, and is still in the box.[119][8]
All the PRIDE families congregate upstairs, with the parents continuing the pretence that they held a charity meeting and the children maintaining that they had an innocent and friendly evening.[119][8]
As everyone start to leave the house, Alex Wilder goes to find Nico Minoru in the bathroom. Minoru confesses that she does not want to go home because of what happened with her sister, and how she always notices her being missing. Wilder promises her that she will never be alone.[119][8]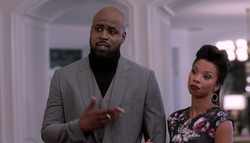 After the Minoru family leave, Geoffrey Wilder tells his son that he thinks he saw a possible romance between him and Nico. Reluctant to reply, Alex simply shuffles off to bed.[119][8]
Frank Dean tries to enter Leslie's private meditation room, believing that his wife might be hiding something there, but he is stopped by Leslie's assistant, Vaughn Kaye.[119][8]
Assassination of Destiny Gonzalez: Victor Stein reluctantly kills Destiny Gonzalez and disposes of the body, attempting to hide PRIDE's failure to sacrifice her.[119][13]
Nico Minoru watches her mother, Tina, locking away the Staff of One.[119][8]
Gert Yorkes sings to Molly Hernandez in bed, as they cannot sleep. Wilder sends out a text to his friends, asking to meet the next day at 10, and Minoru, Stein, and Dean all receive it. Dean texts Destiny Gonzalez to ask if she's alright, and to her surprise, someone starts to reply.[119][8]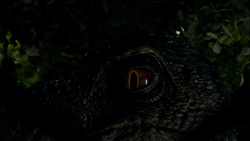 The Yorkeses' Deinonychus walks around in her jungle environment in the Yorkes Residence's basement.[119][8]
Geoffrey Wilder feels bad for making another sacrifice, but is comforted by his wife, who tells him to go to bed. Before leaving, he stumbles upon Molly Hernandez's hairpin near the entrance to the passageway, leaving him suspicious that the children might indeed have found their secret.[119][8]
9th