Wiki Targeted (Entertainment)
Play Sound
This is a timeline of events that occurred in 2010.
2010
January
6th
9th
21st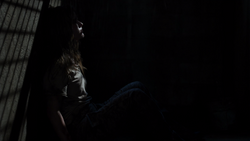 Mary Walker is captured while serving in Sokovia, and four of her squad teammates are killed, the other three captured with her.[5]
27th
Pepper Potts approaches Tony Stark as he tinkers with his Mark IV Iron Man armor to ask him how he is dealing with the fact that he has five simultaneous dates scheduled for the evening. He states that he wants to finish a piece for his armor first, and then will come up with a plan.[1][6]
February
12th
17th
As Tony Stark continues to operate as Iron Man, he brings about a period of relative peace and is credited with stabilizing east–west relations, while maintaining a partying lifestyle. Stark's main target in his operations as Iron Man are the Ten Rings, who are based in Pavlodar, Kabul, and the Gulf of Aden. [1][8]
20th
21st
22nd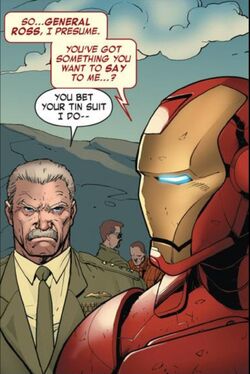 March
4th
19th
Test subjects are chosen for Project T.A.H.I.T.I., and they undergo the trials. Their results are monitored over the following weeks.[13]
20th
In the Western Ghats, India, Abby Rose prepares to drive for the Stark Industries racing team in a cross country rally. She is interviewed about the race and says she is confident that Royal Purple's gasoline will help her, as well as Tony Stark's shock absorbers. The interviewer asks her thoughts on whether the event should even be happening due to possible sabotage problems in earlier stages, but Rose says there is no proof of that. She admits, however, that her competition, Aiden Julius is a strong competitor, before getting in the car to start.[1][14]
Ambush at the Ten Rings' Indian Diamond Mine

Fifty miles from the start of the race, Iron Man discovers an illegal diamond mine. He spots a pickup truck arriving and believes they are carrying normal rifles. However, when he zooms in his vision, he realizes they are specifically trellor propellant rifles and spots a Ten Rings tattoo. They start to shoot, using diamond-tipped bullets to penetrate his armor. The Ten Rings then deploy an electromagnetic pulse, leaving him unable to fly away. Suddenly, Rose pulls up mid-race and opens the door to let him in. She drives to continue the rally and get away from the pursuing truck, while also contending with Aiden Julius.[1][14]
Iron Man asks Rose to slow briefly so he can warn Julius about what is happening. However, when he does so, they are shocked when Julius starts shooting at them. Rose realizes that the accidents in past races were an inside job, with Julius taking out the other cars to hide the illegal diamond mine.[1][14]
Rose continues to drive the race, confident she can win and that if they get to the end of the race, they will be safe as Julius cannot attack with witnesses. They lose the pickup truck, but Julius remains close behind. Meanwhile, Stark plugs his suit into the car to charge it as she drives.[1][14]

The cross country race continues and Rose drives fearlessly over and through obstacles. With 1 mile to go, the Iron Man armor is ready, and Stark leaves the car and blasts Julius' vehicle. He takes the unconscious Julius from the car and tells her to finish the race as he flies back to deal with the terrorists. As he leaves, he tells her that they should meet for an evening meal.[1][14]
26th
30th
The first promotional video is released for the upcoming "Stark Expo 2010" in Flushing Meadows, New York City, due to start on May 7, 2010. A website is launched to accompany the announcement to promote the exposition - the first Stark Expo since 1974.[10][17][18]
Along with the site and first video, Stark Expo 2010 releases an old promotional video for Stark Expo 74, the last Expo until now, advertising it as a "dream of tomorrow, realized today," and featuring Howard Stark. The old video invites viewers to join them for the opening in April 1974.[10][19][18]
April
5th
7th
9th
Bradford gets fired from the New Orleans Police Department due to drug charges, and asks for James Connors' help, but Connors is nowhere to be found.[22][23]
12th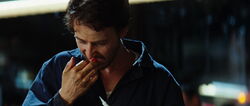 158 days since his last "incident", having now settled in Rocinha, Brazil, Bruce Banner has an accident that causes a drop of his blood to fall into a soda bottle. He sends a sample of his blood to Samuel Sterns, who conducts further experiments with it outside of the analysis that Banner needs.[10][24][25]
13th
17th
21st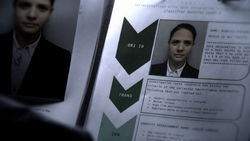 The test subjects for Project T.A.H.I.T.I. begin to go insane. The decision is made to alter their memories so they do not have to live with their trauma, but in the process they have to be given false memories and new identities. Agent Rebecca Stevens is declared deceased from cancer, and given a new life as "Janice Robbins".[13]
23rd
May
7th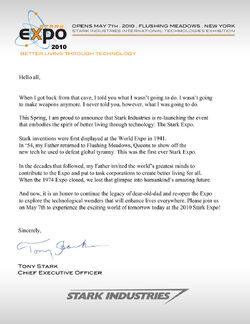 8th
Tony Stark appears before the Senate Armed Services Committee's Weaponized Suit Defense Program Hearings. These are chaired by Pennsylvania Senator Stern, who urges him to give the Iron Man suit, built six months ago, to the military, and calls Lt. Col. James Rhodes and Hammer Industries CEO Justin Hammer to testify against him. Stark refuses to surrender the suit, pointing out that although North Korea and Iran are working to replicate the technology, they are years away from being able to do so. He also reveals Hammer Industries has had its share of failures, leading to the cancellation of Hammer Industries' contacts with the Department of Defense.[10][28][29][12]
12th
13th
14th
15th
19th
James Rhodes tries to negotiate a compromise between Tony Stark and the Pentagon. While Rhodes and Stark are arguing, Stark challenges Rhodes to try one of his Iron Man suits. Rhodes accepts and takes the Mark II, arguing with Iron Man during the flight. When they arrive back at Stark's Mansion and Rhodes gets his armor off, he makes it clear that he does not let Stark put him in the position to choose between their friendship and his duty. Saying at his departure, that they both know where that would end up.[10][28][32]
20th
21st
22nd
Tony Stark updates his design log again, on "Day 189", recounting the opening of the Expo and saying that he believes he has sorted the delivery problem.[10][11][28][12] Stark then finishes the assembling of his Mark V armor, and leaves to board a plane to Monaco for the Grand Prix de Monaco Historique.[10][28][12]
23rd
24th
29th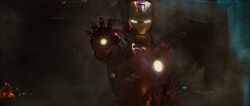 30th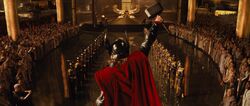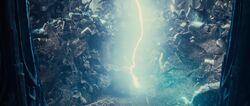 31st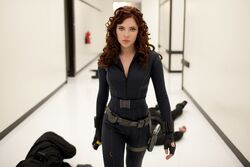 June
1st
2nd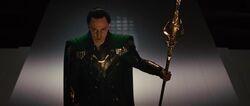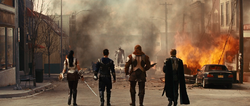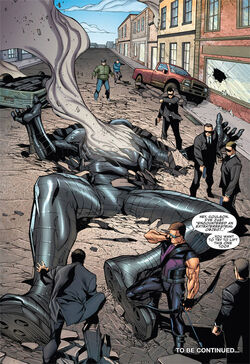 Clint Barton discovers the Destroyer's inanimate body in Puente Antiguo. Later that day, with the help of Phil Coulson, they transport the body to Roswell, New Mexico.[10][9][33]
The Frost Giants invade Asgard. Laufey finds Odin, but Loki turns on him and kills him before Laufey is able to kill Odin.[10][9][35][34]
Duel at the Rainbow Bridge: Thor, Sif, and the Warriors Three return to Asgard, where Thor reveals Loki's plan to seize the throne. Unfortunately, in the ensuing battle between them, Thor is forced to destroy the Rainbow Bridge to prevent Loki from destroying Jotunheim using the Bifrost and committing genocide against the Frost Giants. This action strands him in Asgard, unable to return to Earth. Loki falls into space and ends appearing in the Sanctuary.[10][9][35][34]
3rd
Nick Fury holds a meeting in Roswell, telling S.H.I.E.L.D. about the new refocusing of the agency towards extraterrestrial defense.[10][9]
Bruce Banner and Betty Ross hide out in a small town motel, as news of the previous day's battle continues to spread. Within 36 to 40 hours of sustaining his injuries, Emil Blonsky has fully recovered.[10][25][31]
4th
Banner and Betty Ross arrive in New York City, bypassing roadblocks at the Holland Tunnel by bribing a boat owner to take them across the Hudson River to lower Manhattan. They head uptown to meet with Mr. Blue, whose real name is Samuel Sterns. Sterns tries an experimental process to cure Banner, though it only succeeds in reversing the transformation, not ridding him of it completely.[10][9][25][31]

Duel of Harlem: The military captures Banner, but Emil Blonsky forces Sterns to inject him with the blood products he developed from Banner's blood sample. The process mutates Blonsky into the Abomination, while Sterns is infected with Banner's blood through an open wound on his head, gaining his own mutation. Banner convinces Thaddeus Ross to let him try and stop the Abomination. The two creatures fight in Harlem, with Hulk defeating the Abomination and fleeing the scene immediately afterwards.[10][9][25][31]
Capture of Samuel Sterns: Natasha Romanoff discovers the mutated Sterns in his laboratory, subdues him and takes him into custody.[10][33]
5th
7th
15th
28th
July
4th
5th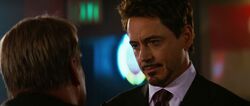 Stark is apparently on a mission to recruit Blonsky, but his behavior enrages Ross so much that he refuses to release Blonsky into S.H.I.E.L.D. custody.[10][44]
16th
20th
August
12th
20th
September
3rd
20th
David Lieberman starts to become frustrated with his job as an NSA analyst, as he starts to get no work of significance for the next 5 years.[52][53]
22nd
28th
October
6th
7th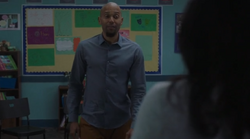 Andre Deschaine and Lia Dewan start a therapy group for abuse victims. As people walk in, Deschaine shakes their hands, causing their despair records to be added to his Dark Dimension collection. Deschaine starts the meeting.[58][59]
November
2nd
December
3rd
15th
21st
Mary Walker, with her Walker personality at the fore, sits in her cell in a Sokovian prison, miserable and dispirited after months of questioning, rape, torture, and being made to watch her squad teammates killed.[5][64]
27th
The Roxxon Norco spills a million gallons of crude off Pensacola. Ellis does very little to get involved as he takes over presidency, and no one involved ends up in court.[65][60][61]
References