"It's our policy not to comment on ongoing operations, but I can assure you that S.H.I.E.L.D. has the situation completely under control."
The specific order and/or accurate dates presented in this article has never been confirmed by Marvel Studios and/or Marvel Television, and therefore it can be inaccurate, incomplete, or partial.
"I observed for as long as I could. Their leaders have been assassinated. Their communities are flooded with drugs and weapons. They are overly policed and incarcerated. All over the world our people are suffering because they don't have the tools to fight back."
This is a timeline of events that occurred during the 1990s.
Unknown Year
1990
January
February
March
17th
23rd
April
24th
25th
Hale goes to breakfast, bruised from her fight. She finds out that Jasper Sitwell has been assigned to infiltrate S.H.I.E.L.D., but that she has not received a placement letter yet. She had to shoot her dog last night.[7][8]
Hale is taken to see Daniel Whitehall, who explains that since she is the only girl graduating, she is the only one capable of a special task they wish to assign her. He tells her that she will infiltrate the air force and that they will artificially inseminate her with a child designed to be optimized for particle infusion. Hale is angry that her talents will be wasted, but reluctantly accepts.[7][8]
The Hubble Space Telescope is launched into Earth orbit.[9]
May
20th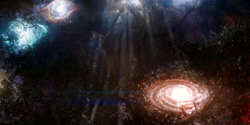 June
17th
August
2nd
September
10th
October
November
1991
February
11th
14th
28th
March
8th
30th
April
1st
28th
May
30th
31st
July
12th
September
17th
October
7th
16th
December
16th
17th
25th
1992
January
15th
Assassination of N'Jobu: T'Chaka accuses N'Jobu of assisting Klaue, N'Jobu's friend "James" reveals himself to be Zuri, another undercover Wakandan, who has always been loyal to T'Chaka. N'Jobu passionately attempts to convince his older brother of why it was necessary to take vibranium out of Wakanda, so as to arm the oppressed African diaspora and help the world to run better. When T'Chaka refuses to listen and sentences him to death, N'Jobu pulls a gun to shoot Zuri. T'Chaka moves swiftly to stop him and ends up stabbing his brother in the chest with the Panther Habit's claws, killing him.[40][41]
Meanwhile, N'Jobu's young son, Erik Stevens, plays basketball outside. He notices the Wakandan jet as it leaves.[40][41]
Arriving home in Wakanda, T'Chaka visits the City of the Dead. An 11-year-old Prince T'Challa and his friend, 10-year-old Nakia are exploring and come across the king. T'Chaka tells T'Challa not to roam. He then proceeds to tell his son that he made a hard decision earlier that day, but that being king comes with the price of hard decisions. T'Challa would remember this moment 24 years later when he entered the Ancestral Plane after being crowned king.[40][42]
21st
March
2nd
April
6th
27th
May
18th
July
4th
September
8th
18th
22nd
October
23rd
25th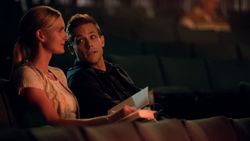 At Culver University, a student named Victor Stein meets a student named Janet as they watch a live video feed of a sunset in Mauna Kea, Hawaii in a lecture. Stein says that the atmospheric refraction of the sunset showing us light that has already fallen behind the horizon is the key to looking at time travel, observing things at a time different to when they are actually occurring. They would soon begin a relationship, eventually leading to their marriage.[49][21]
December
7th
1993
January
20th
February
26th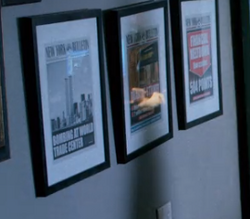 27th
March
May
5th
July
2nd
August
28th
November
9th
12th
1994
February
28th
March
29th
April
Jessica Jones, aged 8, nearly accidentally strangles herself when a bag strap gets caught on a doorknob.[58][59]
5th
22nd
May
30th
June
18th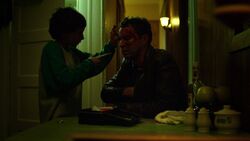 Jack Murdock returns home after a boxing match. He asks his son Matt to help stitch his injuries. Jack allows Matt to have a drink of scotch, to keep a steady hand.[61][46]
24th
July
15th
19th
Matt Murdock saves an elderly man from being hit by a truck, causing an accident. Hazardous chemicals from a flipped truck splash on his face and as his eyes absorb the chemicals, Murdock is blinded. The last sight he sees is of his father trying to comfort him as he screams that he cannot see.[61][62]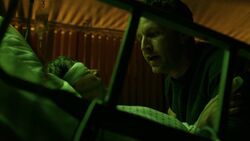 Matt Murdock wakes up in a hospital after the accident he was involved in. He discovers that he can hear every sound in the nearby area, causing him pain. His father tries desperately to comfort him. He lets his son touch his face so he can recognize that it is him, which calms him down.[61][46]
September
16th
25th
November
15th
1995
January
Jack Murdock returns home after a boxing match and finds his son Matt asleep. He wakes him up and allows him to feel his face for his injuries. He then tells Matt to finish his homework.[65][62]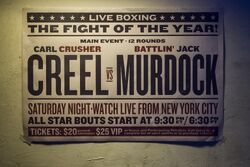 One day while training at Fogwell's Gym, Jack Murdock is approached by his employer, Roscoe Sweeney. Sweeney tells him that he booked Murdock a match against Carl "Crusher" Creel. However, Sweeney tells Murdock that he has to lose the fight in the fifth round as they were placing bets against him. Slightly disappointed, Murdock agrees to throw the fight.[65][46]
Creel vs Murdock: Matt Murdock reminds his father that "Murdocks always get back up"; Jack Murdock has a change of heart and decides to fight Creel and win, ensuring that his son would get to witness his father being a winner.[65][46]
9th
21st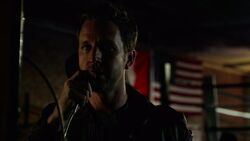 A few hours before his fight against Carl Creel, Jack Murdock calls Ed and tells him to put all his bets on him and then transfer the money to an account at M&R Credit Union in Matt's name. He also calls his ex-wife and asks her to look after Matt.[65][46]
Assassination of Jack Murdock: Jack Murdock wins the match against Carl Creel. After his victory, Murdock takes the time to listen to the crowd chanting his name. Murdock then makes his way back home but is found by his employers, who are unhappy at his betrayal. Murdock is shot and killed. His body is later found by Matt.[65][46]
February
12th
16th
March
19th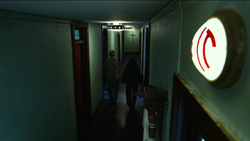 Still at Saint Agnes Orphanage, Matt Murdock is visited by Stick, an old blind man. Stick is aware of Murdock's heightened other senses and takes him outside for ice-cream. While they sit together, Stick asks Murdock what he can understand about near-by people just by listening to them. Stick then promises to train Murdock to control and master his "gift".[65][67]`
May
5th
June
6th
12th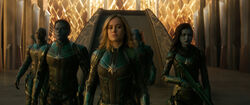 Escape from Skrulls' Ship: The Skrulls inspect Vers' memories and discovers she is from Planet C-53 and met Mar-Vell. After she awakens, she breaks herself free, fights the Skrulls and causes a hull breach. With the ship about to be destroyed above C-53 (better known as Earth), Vers commandeered one of the Skrulls' escape pods, but Talos managed to damage it in her escape, resulting in the pod being destroyed during planetary re-entry, leaving Vers in freefall.[14]
Vers crash-lands on a Los Angeles Blockbuster. After asking for help from a nearby security guard, she gets equipment from a nearby Radio Shack, and by joining the disassembled pieces with a payphone, creates a communicator to contact Yon-Rogg.[14]
13th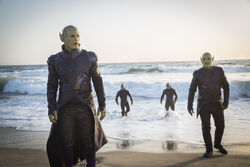 Ambush at Joint USAFA Facility: Fury reports to Keller of their location and a posse of agents led by the director arrive, including Coulson. Upon realizing that Keller had been compromised by Talos, Fury goes rogue with Vers; Coulson allows the two to escape. Motivated to seek answers from Rambeau, Fury, and Vers, accompanied by Goose, a cat who they encountered at the facility, hijack a Quadjet to Rambeau's residence in New Orleans, Louisiana.[14]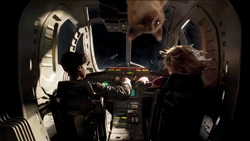 Talos and Norex infiltrate the Rambeau house, and dissuade Danvers to listen to him by saying he had the black box recording of Lawson's jet. The audio recovered Danvers' memory of the crash and how she got her powers. Talos reveals that the Skrulls were victims of Kree persecution that Mar-Vell hoped to find a refuge for. Confused about her identity and revolted about being lied to by the Kree for the last six years, Danvers decided to make things right with the Skrulls by helping them find Lawson's old lab, whose coordinates were heard in the recording.[14]
14th
While Yon-Rogg kills Norex who disguised himself as Vers as a distraction, a modified Quadjet flies Mar-Vell's Laboratory in orbit. Vers and the crew discover some refugee Skrulls, including Talos' own wife and son, already lived there, and the artefact exploited by Mar-Vell's research, the Tesseract.[14]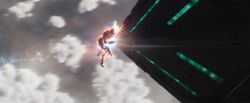 Battle at Mar-Vell's Laboratory: The Starforce arrives, subdues Danvers and tries to throw the Skrulls and humans out of the airlock. Through the intervention of Goose, who is revealed as a Flerken, as well as Danvers unleashing her true powers, the Starforce are defeated. The Accusers arrive hoping to purge the Skrulls from Earth, but Danvers destroys their missiles and then one of their warships, making Ronan order a retreat.[14]
On the way back to Earth, Goose claws and blinds Fury's left eye.[14]
Danvers gives a modified pager to Fury so he would contact her in case of emergencies, and departs Earth to help the Skrulls fly into deep space in search of a new home.[14]
17th
Fury decides to ask his superiors to seek superpowered beings that could protect Earth in case other extraterrestrial menaces arrived. Inspired by Danvers' callsign in the Air Force, he names these plans the Avengers Initiative.[14]
July
19th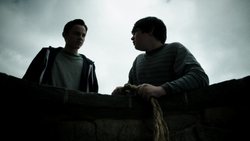 Grant Ward's older brother Christian throws their youngest brother Thomas into a well. Grant tries to save his little brother by throwing him a rope. Christian warns him that if he gives him the rope he will be thrown in as well, and walks away. Grant manages to throw him the rope anyway, without Christian noticing.[73]
23rd
August
6th
21st
27th
September
October
20th
23th
November
2nd
After spending years working on a Quantum Tunnel on his own after being fired by Hank Pym, Elihas Starr finishes his work in Argentina. He activates the tunnel, but without Pym's help his tunnel is unsuccessful and collapses. It releases a burst of quantum energy and kills Elihas and his wife Catherine, leaving their daughter, Ava, an orphan. The burst of energy leaves Ava in a state of molecular disequilibrium, causing her cells to tear apart and come back together constantly, allowing her to phase through objects but causing her chronic pain and likely to die from the affliction.[78][18]
3rd
4th
19th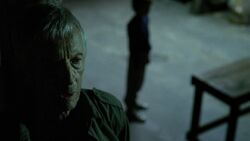 Having been trained under Stick for a while, Matt Murdock has become a powerful fighter with almost complete control of his abilities. During one of their training sessions, Murdock gives Stick the wrapper from his ice-cream that he got the day they first met, having made it into a bracelet. Stick crushes it in his hand and tells Murdock that he can no longer train him. Stick then leaves.[65][67]
December
8th
14th
1996
June
6th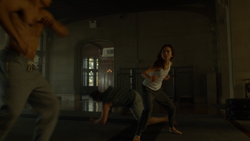 Unknown to Matt Murdock, Stick's mysterious martial-arts order The Chaste has another child pupil: a young girl with sociopathic tendencies named Elektra. Stick trains her in martial arts and weapons training. Upon learning that Elektra is the latest incarnation of The Black Sky, he is ordered to kill her, but Stick has grown attached to her and they fight their way out of a Chaste base. Stick is forced to abandon the child to keep her safe. He places her with a wealthy adoptive family in Greece.[79]
July
3rd
28th
The teenage Misty Knight puts her initials "MK" on the St. Nick basketball court.[12]
November
10th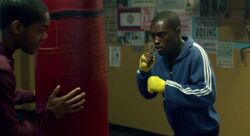 After he was beaten in a fight, Carl Lucas is trained by Willis Stryker. He teaches him how to fight reminding him to keep focused on his breathing while he threw his punches.[80][43]
15th
The regional fight night is held in Carl Lucas and Willis Stryker's neighborhood.[43]
1997
January
6th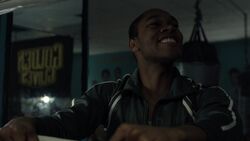 A boxing championship is held in Carl Lucas and Willis Stryker's neighborhood.[43]
19th
March
9th
13th
May
11th
16th
20-year-old Frank Castle stops drinking Boone's Farm as intensely as he had been up until that point.[83][39]
June
26th
July
8th
21st
27th
28th
August
11th
Brothers Blackagar and Maximus Boltagon both undergo the process of Terrigenesis. Their powers are not immediately clear, and the Genetic Council begin to conduct research into the exact nature of the abilities.[30][86]
12th
Kitang, the head of the Genetic Council, delivers the news to Maximus that his Terrigenesis has removed the Inhuman gene. Maximus is dismayed to find out that not only has he not received any powers, but has been reduced to simply a human - and that this strips him of any rightful inheritance to the throne.[30][86]
13th
Kitang goes to the Boltagon family to warn them of the extent of Blackagar's abilities. He explains that his voice gives him one of the most powerful Inhuman abilities ever, and that none of them will ever hear him speak again. While he suggests keeping Blackagar in isolation, his parents rush to defend him. Maximus stands by, jealous at his brother's powers and the way he is being treated.[30][86]
22nd
September
5th
12th
Still jealous of his brother, Maximus forges his parents' signatures on a suggestion for brain surgery on Black Bolt from the Genetic Council.[30][89]
Black Bolt wishes to know his parents' reason for approving the surgery, and in his panic, he accidentally speaks the question, "Why?" The destructive force of his voice obliterates his parents completely, to his horror. Maximus watches on in similar shock, realizing the unintended consequences of his actions.[30][90][89]
19th
Kitang briefs the new king of Attilan, Black Bolt, on some duties of ruling the kingdom, following his parents' recent demise. Maximus enters the room, but is immediately sent out, not having enough authority to hear the conversation.[89]
26th
14-year-olds Black Bolt and Medusa meet, as she approaches him, intending to gloat at the fate of his parents, considering what they did to hers. Instead, she finds someone with similarities to her, with both of them processing recent loss. The two begin to develop a sign language, and eventually fall in love.[30][90][91]
October
6th
15th
26th
November
13th
December
19th
29th
1998
February
8th
16th
March
Robert Coleman gets drunk on his 18th birthday, diving off a roof to fall into a swimming pool but missing, severely injuring himself. He is taken by IGH, who experiment on him and give him powers of super-speed, eventually becoming known by the nickname of "Whizzer".[99][100]
6th
April
12th
June
13th
August
2nd
24th
December
1999
January
March
13th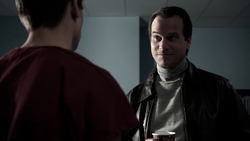 John Garrett meets a young Grant Ward, who is being held in a juvenile detention facility in Massachusetts for burning down his family's home, seeing his potential, Garrett recruits him into HYDRA. He trains Ward by leaving him to fend for himself in the Wyoming wilderness for five years.[5]
May
1st
August
6th
October
18th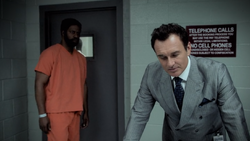 Jonah meets with Geoffrey Wilder while he serves a prison sentence. Catherine Henderson, Wilder's partner and lawyer, arrives to join the meeting, and Jonah tells Wilder that he wants to buy a property he owns, an old strip mall, for a surprisingly large $5 million. Wilder is suspicious of his motivations, but Jonah says that he simply wants to make the most of the location - but that he can only make the deal if Wilder is a free man, available to work with him. Henderson has an idea for how she can set him free, and Jonah says that this would mean the deal could indeed proceed.[111][45]
Wilder meets with his friend Darius Davis, who is incarcerated with him, and offers him a deal. He explains that if Davis lies and claims that he was the one to shoot Osiris - the man Wilder is convicted for shooting - then with Wilder freed from prison, he will be able to make a deal that will change their lives, and then will make sure he protects and helps Davis' friends and family. Davis is reluctant to increase his sentence, but eventually agrees.[111][45]
December
20th
31st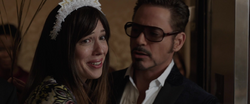 Trivia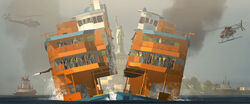 References
↑ In AKA Start at the Beginning, Jessica Jones says to Malcolm Ducasse that if her brother Phillip had lived, "He would've been your age." Phillip was born c. February 1990 (see other references), making Ducasse's date of birth c. February 1990. Eka Darville's age at the times of filming Jessica Jones: Season 1, The Defenders: Season 1, and Jessica Jones: Season 2, working back from the times of filming, would place Ducasse's date of birth a little earlier, around February 1989, so it can be assumed that due to the slight leniency of the comment, Ducasse is slightly older than Phillip Jones, born around January 1990.
↑ In AKA Start at the Beginning, it is shown that Phillip Jones was born in "1990" and died aged "10" (also shown in AKA WWJD?) in "2000". His date of death is April 13, 2000 (see 2000s references), meaning he was born between January 1, 1990 and April 13, 1990, making his date of birth approximately February 1990.
↑ 7.0 7.1 7.2 7.3 7.4 7.5 7.6 In Rise and Shine, events with Hale at the HYDRA Preparatory Academy are shown to be "28 years ago" before Spring/early Summer 2018. The "2 years ago" scenes in the episode show Ruby Hale reaching the same stage in her education on April 26, 2016, so it would make sense if it were the same time of year for her mother - the last Tuesday of April, so April 24, 1990.
↑ Based on weighted calculations from Aaron Taylor-Johnson and Elizabeth Olsen's ages at the times of shooting each film in which they feature, and working backwards from the settings of each film. The calculations for these dates can be found in detail here.
↑ 11.00 11.01 11.02 11.03 11.04 11.05 11.06 11.07 11.08 11.09 11.10 11.11 11.12 11.13 11.14 11.15 11.16 11.17 11.18 11.19 11.20 11.21 11.22 11.23 11.24 11.25 11.26 11.27 11.28 11.29 11.30 11.31 11.32 11.33 11.34 11.35 11.36 11.37 11.38 11.39 11.40 11.41 11.42 11.43 11.44 11.45 11.46 11.47 11.48 11.49 11.50 11.51 11.52 11.53 11.54 11.55 Sometimes the Marvel Cinematic Universe alludes to events which happened in our world, and it is assumed they happened on the same dates in the universe, for timeline purposes.
↑ 14.00 14.01 14.02 14.03 14.04 14.05 14.06 14.07 14.08 14.09 14.10 14.11 14.12 14.13 14.14 14.15 14.16 14.17 14.18 14.19 14.20 14.21 Captain Marvel
↑ In The Blessing of Many Fractures, while discussing "that last summer in the Hamptons with Dad," Joy says, "I was 12 years old." This last summer would have been July 2003, before Harold's reasoned death date of January 2004. In Rolling Thunder Cannon Punch, Joy says, "I was 13 when Dad died." If she was 12 in July 2003, but 13 in January 2004, this implies she turned 13 around October 2003, making her date of birth approximately October 1990.
↑ In The H Word, it is said that Sean Miller was 25 when he died. With his death dated to May 2016, his date of birth would be approximately November 1990.
↑ 18.00 18.01 18.02 18.03 18.04 18.05 18.06 18.07 18.08 18.09 18.10 18.11 18.12 18.13 18.14 Ant-Man and the Wasp
↑ 20.0 20.1 20.2 Sometimes the Marvel Cinematic Universe alludes to people who existed in our world, and it is assumed they were born on the same day in the universe, for timeline purposes.
↑ In Snow Gives Way, Danny says he was "born on April 1st." Danny says in Snow Gives Way, "I was 10 when we crashed," as well as Claire saying in The Blessing of Many Fractures that he "must've been a pretty gangsta 10-year-old," while looking at his iPod from before the crash. This would mean his year of birth would be 1991. This fits what is said by Ward Meachum in Shadow Hawk Takes Flight, that Danny is in his "mid-20s," he would be 24 going on 25, and in Rolling Thunder Cannon Punch, where Danny's grave shows his birth year as "199-" with the last number obscured.
↑ In Guardians of the Galaxy Vol. 2, Quill says that he has been flying the Milano since he was 10 years old. With his birthday reasoned to be around late October 1980, this would put him learning to pilot the ship at around late April 1991.
↑ 27.0 27.1 27.2 From the various references to past events, characters' ages in relation to events, rough dates, and timespans, as well as the actors' ages, past dates referred to in Luke Cage: Season 1 work out as explained here.
↑ 30.00 30.01 30.02 30.03 30.04 30.05 30.06 30.07 30.08 30.09 30.10 Serinda Swan says that Black Bolt went through Terrigenesis at 14, and that Medusa "was the only one that was brave enough to walk into a room where, with one breath, he could kill her, and from 14 they build this language together, so there's this like, there's this bond between them." This means they met at age 14, both around the same age. Based on a weighted average working with this information, Anson Mount, Serinda Swan, Eme Ikwuakor, Iwan Rheon, and Isabelle Cornish's ages at the middle of filming for Inhumans: Season 1, working back from when it is set, as well as Lofton Show, Aidan Fiske, and Leila Bootsma's ages at the middle of filming for the show, the characters' dates of birth would be Black Bolt around October 1982, Medusa around April 1983, Gorgon around May 1985, Maximus around June 1985, and Crystal around September 1991, with Black Bolt and Medusa meeting when Medusa is nearly 14½ and Black Bolt is about to turn 15, in September 1997. To see the maths and calculations, check here.
↑ 38.0 38.1 The Art of War, Big Pun, Blackalicious, Boogie Down Productions, Crazy in Love, iPod 1st Generation, Priesthood, So Fresh, So Clean, Summertime '06, Uptown Saturday Night, Malibu
↑ 40.0 40.1 40.2 40.3 40.4 In Black Panther, on July 1, 2016 (see references on 2016), T'Challa says that Ulysses Klaue "escaped our pursuits for almost 30 years". W'Kabi later says, "For 30 years your father was in power and did nothing," referring to Klaue, and to the time that spanned between his attack and T'Chaka's death, dated to June 22, 2016. As well as this, W'Kabi says in a deleted scene, on July 4, 2016, that when it comes to Klaue, for "30 years, there's been no justice". While these pieces of dialogue would imply the attack was around 1987, the film also shows scenes set in "1992" which depict the attack as having been recent. Weighted calculations from all the evidence and factors gives April 24, 1989 as the approximate best-fitting date for the attack, and January 15, 1992 as the approximate best-fitting date for the "1992" scenes. The calculations for these dates and the other events are all relative to each other, and can be found in detail here.
↑ In Refraction, it it shown that Victor Stein and Janet met "25 years ago" before December 2017, making it late 1992. It is 18:41 and sunset in Mauna Kea, and the two times in the year when sunset in Mauna Kea is 18:41 are around April 20th and August 26th each year. Therefore, it is most likely August 26, 1992. However, in the scene, one other student says to another, "Dude, have you seen Reservoir Dogs yet?" Reservoir Dogs got its limited release in the U.S. on October 23, 1992, so this scene has to be after then - the phrasing implying at least a couple of days. Therefore, the earliest possible this scene can be is October 25, 1992. This earliest possible date should be used for it to be as close as possible to the August 26th date for the sunset, so the scene is dated to October 25, 1992.
↑ Jessica Jones was born around October 1985 (see 1980s references), so she was "8" from approximately October 1993 to October 1994, meaning this event was approximately April 1994.
↑ 61.0 61.1 61.2 Jack Murdock's death is dated to January 21, 1995 (see other references). Considering how far Matt has got with learning Braille in the flashbacks of Cut Man at the time of his father's death, he would have been blinded around 6 months earlier, roughly July 19, 1994. The Cut Man flashback of him stitching his father before he was blinded would be around a month earlier, Saturday, June 18, 1994.
↑ 65.0 65.1 65.2 65.3 65.4 65.5 65.6 65.7 In Stick, on the reasoned date of January 30, 2015, Matt says to Stick that he has been gone for "20 years", suggesting he left Matt around March 1995. In the flashbacks in Kinbaku, on the reasoned date of October 29, 2005, Matt tells Elektra that his father died "10 years" ago, suggesting that he died around September 1995. However, Jack Murdock died a couple of months before Stick met Matt, which was another several months before he left Matt. If there is around 8 months between these dates, working from the midpoint of June 21, 1995 4 months either way would suggest that Jack died around Saturday (shown on the poster), January 21, 1995 and Stick left Matt around November 19, 1995 (with them meeting about 2 months after Jack's death, 6 months before Stick leaves, around March 19, 1995).
↑ In an interview, Sylvester Stallone revealed that the Contraxia scene is "nearly 20 years" after Stakar banished Yondu. The Contraxia scene is dated as October 17, 2014, putting this about 19 years, 8 months earlier, around February 16, 1995.
↑ Brian 'Sene' Marc was born in February 1986, with the middle of filming for Luke Cage: Season 1 being December 2015. Chico's scenes are set in November 2015, so working back, he would have been born around January 1986. In Moment of Truth, Chico says, "[my father] walked out on me and moms when I was 9," placing this around July 1995.
↑ In Avengers: Infinity War, Gamora says, "I hated this room, this ship, I hated my life." Thanos replies, "You told me that, too, every day, for almost 20 years." This implies that his massacre of half her people occurred "almost 20 years" before Gamora left him on August 1, 2014 in Guardians of the Galaxy. This piece of evidence, along with Gamora's date of birth, calculated from Zoe Saldana and Ariana Greenblatt's ages, places the Massacre of the Zehoberei at approximately August 27, 1995. The connected calculations are all explained here.
↑ 77.0 77.1 According to an interview with Mads Mikkelsen, Kaecilius has been training for 20 years.
↑ 78.0 78.1 78.2 78.3 In Ant-Man and the Wasp, Bill Foster is shown to be approximately 56 (Laurence Fishburne's age at the time of filming) in Spring 2018, and Ava Starr is shown to be approximately 28 (Hannah John-Kamen's age at the time of filming) in Spring 2018. The flashbacks showing a young Ava show Bill Foster through a mix of Laurence Fishburne's son, Langston, 29 at the time of filming, and deageing Laurence Fishburne to how he looked c. 1986, aged 25. Ava is shown to be approximately 7 (RaeLynn Bratten's age at the time of filming). Overall, it can be calculated that Foster was born around July 1965 and Starr around August 1988, and the flashbacks are approximately November 2-4, 1995, when Foster is 30 and Starr is 7.
Her being taken by S.H.I.E.L.D. agents can be approximated as about a month later, roughly December 8, 1995.
↑ 80.0 80.1 In You Know My Steez, a flashback is shown of Willis training Carl at boxing. In the background is a notice about an event coming up on "Friday November 15" (which would be 1996) and then "Monday 6-10 January" (1997), placing this around early November 1996. It is shown in Take It Personal that in May of whichever year (it refers to the car being a "1993" model, so at least 1994 or 1995 to refer to it as such), when Willis was 18 and Carl was 17, they stole a 1993 corvette. It can be assumed, considering the fact that the actors already look older than 16 and 18 in the November 1996 flashback and Mike Colter's age at the times of filming suggesting Luke would have turned 17 around the early 1990s, as well as the way the brothers' story is told, it can be assumed that they stole the car in the first May after the November 1996 flashback, May 1997.
↑ In AKA Sole Survivor, Jessica Jones says on May 4, 2017, "Leslie Hansen worked at Metro-General in the '90s and then nothing. 20 years of web presence completely wiped out." 20 years prior to May 4, 2017 could specifically mean approximately May 4, 1997, or could more generally mean "2017 - 20 years = 1997" (so approximated at July 1, 1997), or even more generally "2010s - 2 decades = 1990s" (so approximated at December 31, 1994-January 1, 1995). Putting more weight on the most specific and least weight on the least specific, it can be calculated that Hansen stopped working at Metro-General around January 19, 1997.
↑ In Cold Steel, Frank Castle says he drank Boone's Farm intensely until he "was 20". Castle's date of birth is approximated as November 15, 1976, which would mean the midpoint of him being 20 (the approximation for when he stopped) is May 16, 1997.
↑ In AKA Start at the Beginning, Malcolm Ducasse says, "My folks started me building when I was about 7." Ducasse was born around January 1990 (see other references), so he was "about 7" from approximately January 1997 to January 1998, meaning this event was approximately July 1997.
↑ In Rise and Shine, Talbot says to Hale on September 17, 2017 (see 2017 references), "I've known you 20 years." This could refer specifically to them having met around September 17, 1997, but could be more generally "2017 - 20 years = 1997", the midpoint of which, for estimation, would be July 2, 1997. Overall, putting more weight in the more precise but taking into account the more general as well, the date can be calculated as approximately August 22, 1997.
↑ In AKA God Help the Hobo, Trish Walker says, "I haven't had any privacy since I was 12, when my mother sold it." Her date of birth is approximated at June 1985 (see 1980s references), so this is between June 1997 and June 1998, approximately December 1997.
↑ Robert Coleman was born around March 1980 (see 1980s references), so his "18th birthday" was approximately March 1998.
↑ Jessica Jones was born c. October 1985 (see 1980s references), so she was "12" from approximately October 1997 to October 1998, meaning this event was approximately April 1998.
↑ In Metamorphosis, Amy Minoru is said to have been "16" when she died, which is dated to December 4, 2015, meaning she was born between December 5, 1998 and December 4, 1999. Amanda Suk was born on July 30, 1986, making her 31 in August 2017, the middle of filming for Runaways: Season 1, very much suggesting that Minoru must have been at least 16-going-on-17, for a 31-year-old actor to have any plausibility in playing the character. Therefore, it can be approximated that Minoru was born in December 1998, making her almost-17 at her time of death on December 4, 2015.
As well as this, in the flashback in Doomsday showing the Minorus in 2001, Nico is only around 4 months old, making it May 2001, and Amy is roughly 2½, indeed making her date of birth approximately late 1998.
↑ In New York, students start kindergarten (the year before 1st grade) in September of the calendar year in which they turn 5. With Liz being a senior (12th grade) in September 2016, this means she turns 17 at some point in the calendar year of 2016 - meaning she was born in 1999. Considering Laura Harrier's age, Liz would have been born very early in her school year, around January 1999.
↑ 111.0 111.1 In Kingdom, it is shown that Wilder meeting Jonah was "18 years ago" from December 11, 2017. This would suggest approximately December 11, 1999, but also in the general sense of "18 years" before 2017, 1999, any time in 1999 (average July 2, 1999). Putting more weight on the exact 18 years, but considering the possibility that it could be any point in 1999, overall, this can be calculated to approximately ([December 11, 1999] × 2 + [July 2, 1999] × 1) ÷ 3 = October 18, 1999.
Community content is available under
CC-BY-SA
unless otherwise noted.